The HGTV Show You Should Watch If You're A Scorpio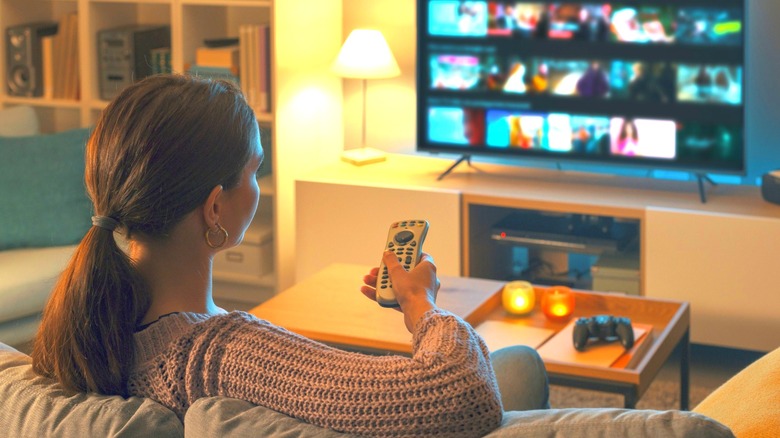 Stock-Asso/Shutterstock
Our personality traits, relationship dynamics, challenges, career choices, and most other facets of our lives can be influenced by our zodiac sign, per Marie Claire. Regardless of whether or not you're a strong believer in astrology, knowing what your zodiac sign has to say about you is a fun way to reflect on your personality and interests.
Scorpios, born between October 23 and November 21, are known to be passionate, self-sufficient, and memorable, according to Horoscope. If you've ever been around a Scorpio, you've probably witnessed their go-getter attitude and desire to leave their own mark in the world. Their intense nature often leads people to think that Scorpio is a fire sign. However, in reality, Scorpio is a water sign and is ruled by this element.
Those born under this sign can also be mysterious, Nylon explains, and this might be one of the reasons that there are so many things everyone gets wrong about Scorpios. Leaving what we don't know about them aside, their motivated and intense natures make it easy to determine which HGTV show might be a good fit for them.
A Scoprio would enjoy watching HGTV's Fixer Upper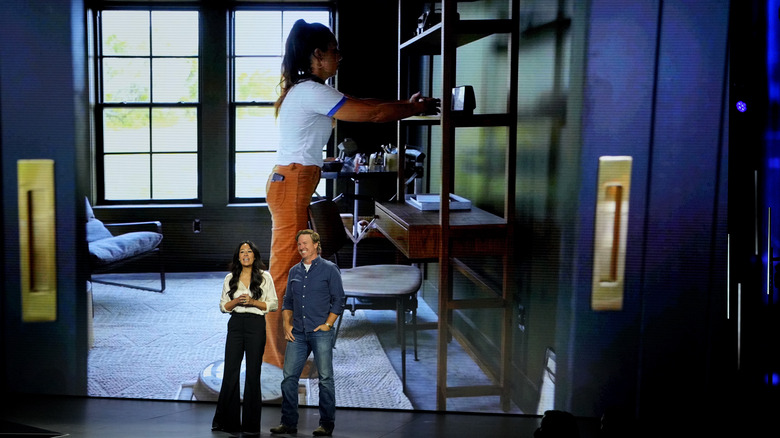 Kevin Mazur/Getty Images
Since being inventive and conscientious go hand-in-hand with their personalities, HGTV's "Fixer Upper" would be an ideal show for Scorpios, according to Entity Mag.
"Fixer Upper" spans five seasons and follows people in Waco, Texas who are hoping to turn spaces that are in need of repair into their ideal homes, per IMDb. The hosts of "Fixer Upper," Chip and Joanna Gaines, help these homeowners to achieve their dreams. Since Scorpios enjoy the challenge of connecting with new people and they're also driven and enterprising enough to chart their own path, this HGTV show is perfect for them. There could be some things you don't know about "Fixer Upper," however, that would surprise you. 
Chip and Joanna Gaines have moved on to accomplish great things since announcing the end of "Fixer Upper" in 2017, according to Brides. They've not only launched their own books, but they also have their own real estate and interior design business, Magnolia Homes, and their own TV station, Magnolia Network. In 2021, the couple made a comeback on the small screen with "Fixer Upper: Welcome Home," much to the delight of their fans.
What we know about Fixer Upper: Welcome Home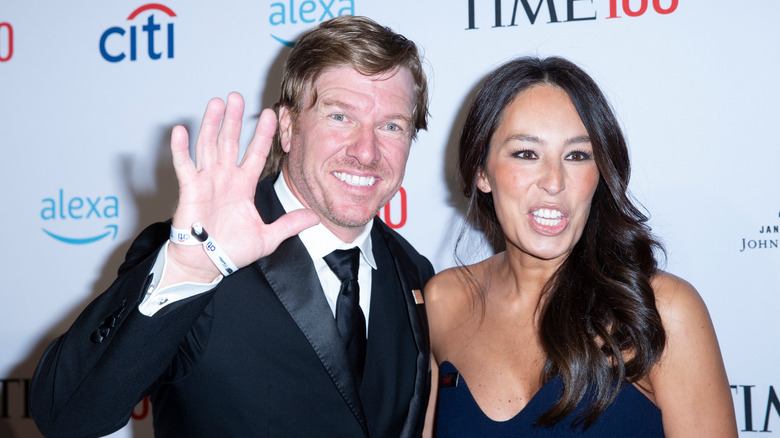 Lev Radin/Shutterstock
First aired on Discovery+ owing to a delay in the launch of their own network Magnolia Network, "Fixer Upper: Welcome Home" was later telecasted on Magnolia Network in early 2022, per House Beautiful.
The trailer for their newest show, "Fixer Upper: Welcome Home — The Castle," was released in September 2022, with the premiere coming one month later on HBO Max, Discovery +, and Magnolia Network, reports People. The 100-year-old Cottonland Castle becomes the scene of renovation in this limited series, as the dynamic duo attempt to revive the lost glory of the venue.
Writing about the renovation plans in Magnolia Journal, Joanna Gaines opened up about the challenges they encountered in acquiring the property. "For nearly two decades, Chip watched and waited, persistently putting in offers whenever the castle was relisted," she wrote. Even though she herself didn't see the draw to the castle, her husband Chip — who also happens to be a Scorpio, according to Closer Weekly — kept at it. That sense of perseverance will be something Scorpios everywhere can relate to, no doubt.