BravoCon 2022: The Emotional Fan Interaction That Led Vicki Gunvalson To Tears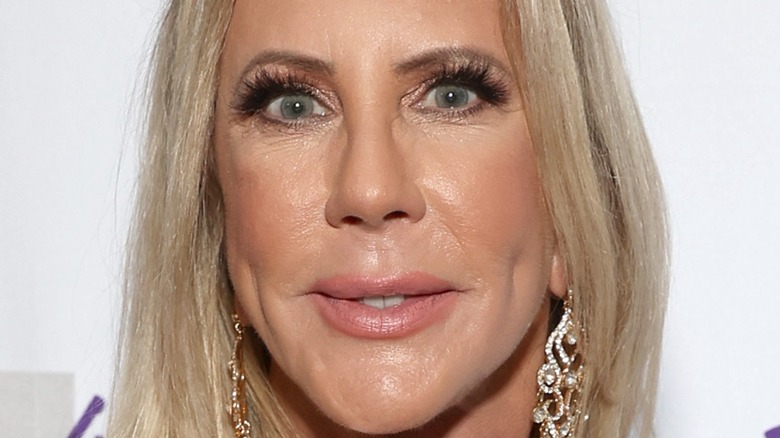 Jesse Grant/Getty
For the second day of BravoCon 2022, some of the most iconic real housewives from across the country gathered to give us a nostalgic overview of the popular reality TV franchise. Legends Vicki Gunvalson from "The Real Housewives of Orange County," Kyle Richards from "The Real Housewives of Beverley Hills," Margaret Josephs from "The Real Housewives of New Jersey," and Shereé Whitfield from "The Real Housewives of Atlanta" were all present at the Most Golden Moments Power House panel.
Fans lined up, ready to listen to the Bravo stars share some of the most memorable and heartbreaking moments that they went through while filming the show. Many were expecting true-to-life drama, especially since Richards had reacted to Gunvalson calling her "vanilla" two years ago (via Us Weekly). "Vicki Gunvalson could destroy the Kyle Richards household if she so wanted to," one passionate fan had picked his side.
However, it was clear that both stars were only there to be real with themselves and the audience. Both Gunvalson and Richards spoke candidly, and were also caught up in an emotional interaction with a fan in the audience.
Gunvalson teared up at the panel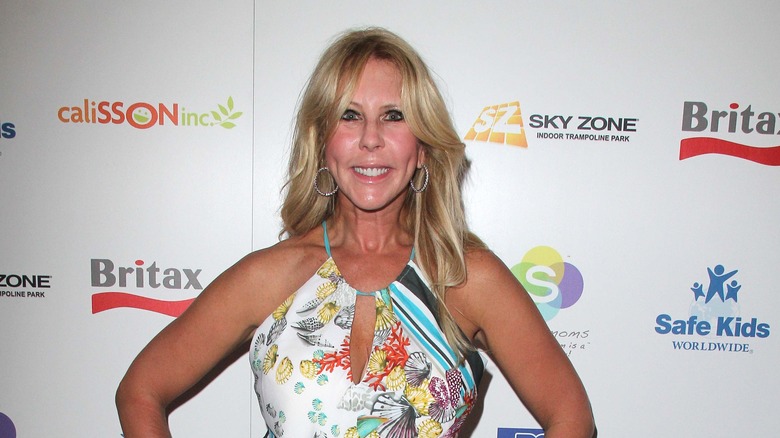 s_bukley/Shutterstock
Vicki Gunvalson and Kyle Richards have both been on the reality franchise for longer than a decade, which means they've experienced a lot of emotions in front of the unforgiving camera. According to a reporter from The List, a fan in the audience of the Most Golden Moments Power House panel acknowledged this by thanking them both for opening up about the loss they experienced when their mothers passed. The fan also said that it helped them with coping with the recent loss of their own mother.
Gunvalson immediately teared up — she had been filmed at the moment she'd learned of the devastating news that her mother had died (via Bravo TV) and had acknowledged that "it's the most terrible thing to have to re-live again ... Especially on Mother's Day." The reality TV star then said "We never knew what really happened" because "it was so raw and real because she wasn't sick." She also said, "Cherish every day because in a moment they can be gone."
It was definitely an emotionally heavy day for Gunvalson; she cried during a replay of her iconic moments, and said, "I just saw my life flash in front of my eyes."