The New TikTok Foundation Hack That Will Change Your Makeup Game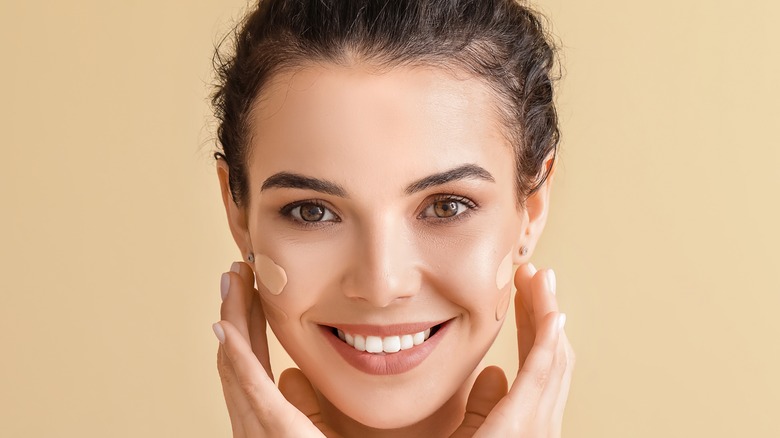 Pixel-Shot/Shutterstock
Whether you like your foundation in solid, liquid, or cushion form, everyone applies the makeup staple differently — but have you ever thought of frothing it? If your answer was an immediate "no," you may be surprised to learn that the new TikTok trend has exploded in popularity. 
The term "frothing foundation" currently has 4.3 billion views on TikTok, leaving no doubt that the beauty tip is gaining traction. Some users appear to view it as a way to make mousse foundation, whereas others just seem intrigued by the texture it creates. The top videos of the hashtag range from just over 100k likes to 1.3 million, with beauty content creators like rose.friderike posting tutorials and tips about how to achieve the perfect froth.
Frothing and foundation aren't two terms that usually go together, and we're definitely intrigued by the mere suggestion of using a milk frother anywhere near our makeup products. If you're the same, we've got all the info about foundation frothing so you can keep up with the latest TikTok trend.
The unusual beauty hack has made waves on TikTok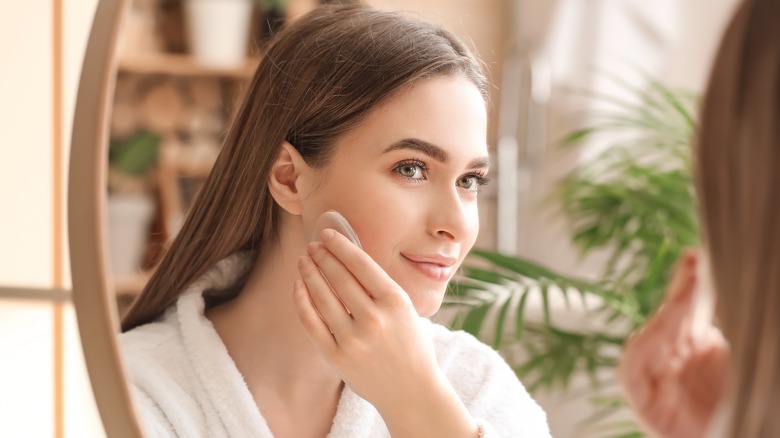 Pixel-Shot/Shutterstock
Per L'Officiel, to achieve the frothed look you simply need to plop a few pumps of your favorite liquid foundation into a glass of water and then blend the mixture together with a milk frother. Yes, really.
Though it may sound a little weird, beauty content creator Avonna Sunshine is a major fan. In a video uploaded to TikTok showing how she frothed her foundation, she described the texture as weightless and called it a "gamechanger." Huda Beauty creator Huda Kattan also posted a TikTok trying it out, though she simply frothed her foundation by itself rather than in water (via Glamour). She also stated the hack was "amazing for full coverage foundations," and joked she now wanted to "travel with a frother."
However, as you may have guessed, combining your foundation with water will, forgive the pun, water it down. This makes it a good hack if you're a fan of the clean-girl beauty aesthetic, but may be a downside if you prefer heavier coverage when it comes to foundation. Still, if you feel in a beauty rut, try frothing your foundation and see how the results look on you — you could discover your new favorite way to apply it.