This 'Clean-Girl' Beauty Trend Is Going Viral On TikTok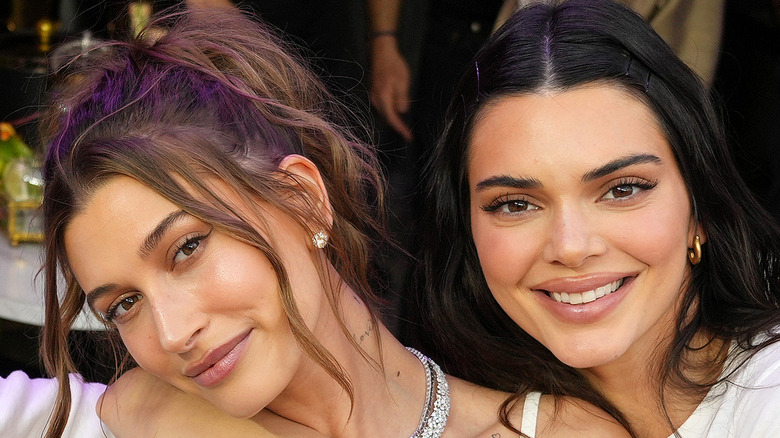 Kevin Mazur/Getty Images
We may receive a commission on purchases made from links.
Makeup trends are constantly changing. From neon eyeshadows and bold lipstick to barely-there makeup, there are millions of possible looks out there. But there's one look that will never go out of style — yours. No matter what you look like, a fresh face is always going to be a classic option. Don't trust us? Fine. Trust TikTok instead. People are going wild over the "clean-girl" beauty trend on the social media site. When you see how easy it is to nail, you will too.
Clean girl makeup is exactly what it sounds like. It's the fresh, minimal makeup look. Kendall Jenner and Hailey Baldwin Bieber are two standouts for this look. It's all about a product-less brow and glowing skin. As of this publishing, there are whopping 12.6 million views for #cleangirlmakeup on TikTok, and it's not even spring. If those stats are any indication, the "clean-girl" look will definitely be a spring and summer favorite as well.
Here's everything you need to know about nailing the look, so you can be ready for whenever.
The clean-girl look is all about five beauty steps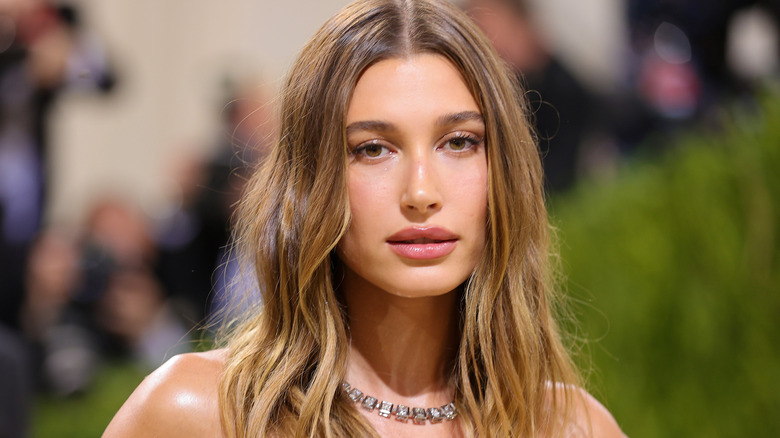 Theo Wargo/Getty Images
Unlike other beauty trends that include blending and baking, the "clean-girl" look is actually pretty easy to pull off. Actually, it might just be the easiest trend out there of all. You barely need any makeup at all. The most important part of this trend is taking care of your skin and adding on minimal cream products.
No matter what your makeup skill level is, you can pull off this look. TikTok creator Kara Del Torro proves that in her tutorial, which shows her dabbing on concealer, rubbing on some cream bronzer, and dabbing on some cream blush. According to research by No7, there are five main products needed to nail the "clean-girl" trend — exfoliator, sunscreen, glowy primer, cream products, and brow gel. It's fast, simple, and keeps you looking like you all at the same time.
The key is to highlight all of your natural features and not go too heavy. It's easy, comfortable, and lasts all day long. Name a better makeup trend. We'll wait. 
Skincare products are a clean-girl must
Of course, as one TikTok user mentions, the "clean-girl" trend is also all about taking care of your skin. Thankfully, No7 has your back. The brand's Lift & Luminate Dual Action Cleansing Exfoliator is an exfoliator and cleanser all in one, so you can pack more into your skincare routine in less time. It's genius, really. Add to that the brand's Lift & Luminate Primer and you have the perfect glowy base to add your minimal makeup onto. 
In Kendall Jenner's Beauty Secrets with Vogue, she shares the ultimate tips for acne-prone skin. She shares that prepping her skin with skincare before putting on makeup makes for not only healthy skin but also a really smooth application. That's huge when you're only wearing minimal makeup. Jenner creates her own DIY face masks and uses Mario Badescu Facial Spray with Aloe, Cucumber and Green Tea as two of her favorites. 
If you're looking for a new beauty trend to get behind, you can't go wrong with the "clean-girl" makeup look.