Why Nelle Hated Carly On General Hospital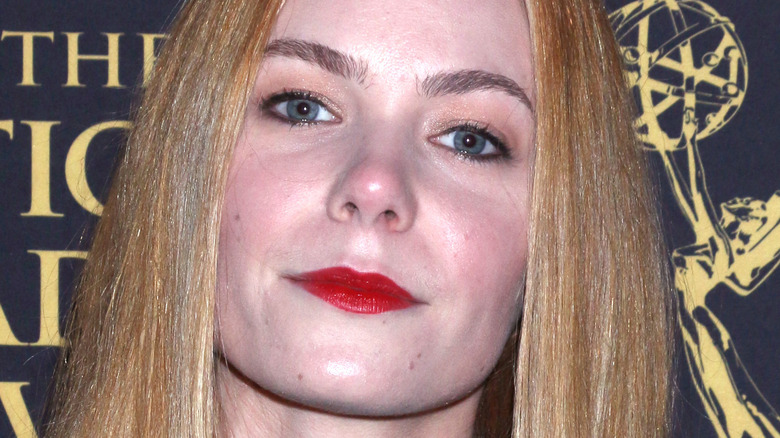 Kathy Hutchins/Shutterstock
What really happened to Nelle Benson on "General Hospital" is a question that fans have long been asking, seeing how she's a character with a very long and complicated history. According to Soap Opera Central, she's been accused of theft, murder, and the kind of terror that has even had some of the biggest mob bosses in Port Charles scared of her. Nelle is the very person who drugged Sonny Corinthos (Maurice Benard) and pretended to have sex with him, only to later record Sonny admitting that he did have sex with her, as detailed by Celeb Dirty Laundry. If that weren't enough, she's also been accused of assaulting a minor, left Michael Corinthos (Chad Duell) trapped in a car that caught on fire, and switched her newborn son with a dead son in order to keep Michael away from the tot. And just to think, she did all of this without even reaching her 30th birthday yet.
That said, a lot of people still can't help but wonder what really happened between Nelle and her half sister, Carly Corinthos (Laura Wright) and why there is so much resentment between the two women. Well, it turns out that bad blood between these two runs deep.
Nelle has a reason to hate Carly so much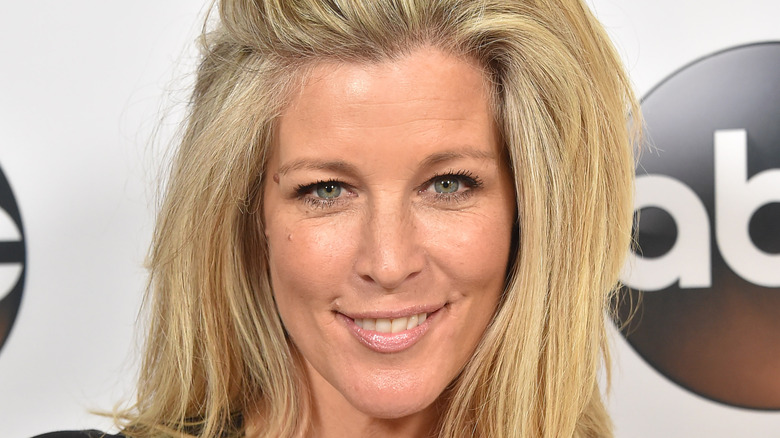 DFree/Shutterstock
Let's just say that Nelle Benson and Carly Corinthos are two people that most certainly won't be celebrating their sisterhood on social media or in real life, as most do. Nelle has every reason to feel as though Carly could have been a better sister to her, especially when Nelle needed her the most, according to Soaps.com. 
However, Nelle and Carly aren't exactly blood sisters, as detailed by Soaps in Depth. Nelle was raised by Carly's adoptive father, Frank Benson. Nelle thought that it was unfair that Carly got to live that kind of life that she thought she had deserved, too. Instead, she had a childhood that sounded more like a nightmare soon after Carly went on to become a mob boss' wife.
Nelle's resentment towards Carly turned into an ugly vendetta when she got pregnant with Michael Corinthos' baby, per Soap Hub. Nelle even accused Carly of pushing her down a flight of stairs during her pregnancy when in fact she fell down accidentally, according to Gold Derby. But before all of that even happened, Nelle did do something that helped Carly's family significantly. While some might see it as an admirable thing to do, this supposed act of kindness nearly destroyed Nelle's life in the process, too.
Nelle Benson still has unfinished business in Port Charles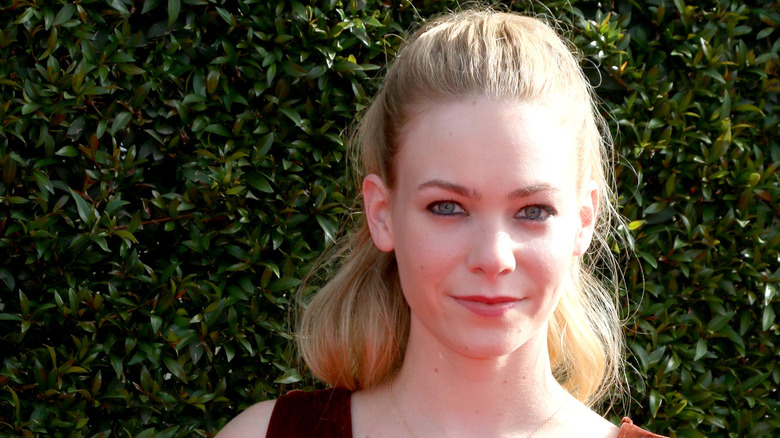 Kathy Hutchins/Shutterstock
How Josslyn Jacks ended up with Nelle Benson's kidney is certainly an interesting story. Carly Corinthos and her ex-husband Jasper Jacks' (Ingo Rademacher) lives were flipped upside down when they found out that their daughter Josslyn Jacks was diagnosed with kidney cancer when she was just a toddler, as detailed by Soaps in Depth. Carly and Jax then, of course, did a little digging to find a possible family member to help donate a kidney for their child. But it wasn't until Nelle showed up in Port Charles back in 2018 that she was revealed to be Josslyn's kidney donor, per Soap Central. The kidney donation wasn't without controversy — it turned out that Nelle's father only sold her kidney in order to make some money off of it. Unfortunately for Nelle, it left her with some major health complications and a massive amount of pain for many long years.
And while there has been some speculation that Nelle is looking to get her revenge on Carly and everyone else who has done her wrong, per Soaps.com, that hasn't happened as of publication. Even though Nelle did briefly return to Port Charles to tie up some loose ends in September, it doesn't look like this will be the last time that "General Hospital" fans will see her on the canvas. Carly might want to hold on to her kidneys just in case and stay away from cliffs, too.