What Alexis Bledel Had To Say About Starring In A Hallmark Movie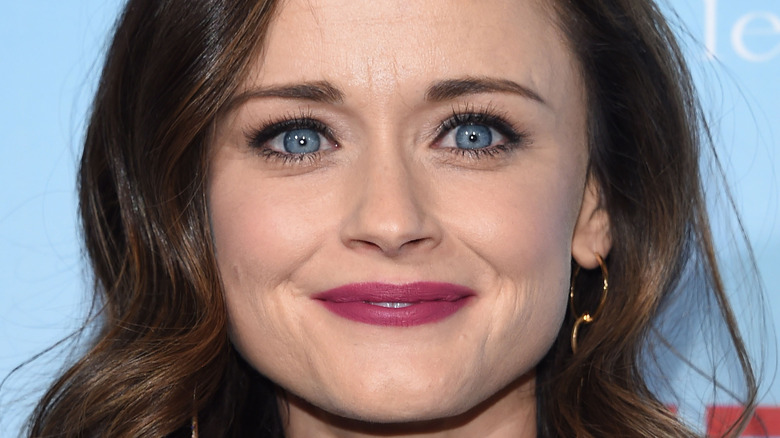 DFree/Shutterstock
While most know actor Alexis Bledel best for her role as Rory Gilmore on the beloved series "Gilmore Girls," there are plenty of other characters the star has imbued with her charm and talent over the years. Bledel played Lena Kaligaris in "The Sisterhood of the Traveling Pants" and its sequel, winning her legions more fans. With a third installment in the works according to Bledel, who mentioned it on "The Tonight Show Starring Jimmy Fallon" (via Deadline), she's bound to earn even more fans before too long.
The actor also starred as Molly in the Hallmark Hall of Fame movie "Remember Sunday." The film, according to Hallmark Drama, centers around Molly and Gus, who meet by chance and quickly fall in love. The challenge comes when Gus reveals he suffers from short-term memory loss and starts each day having to re-learn his life ... and his love for Molly. Bledel described it as "a very heartfelt love story" during a chat with The TV Addict. Here's how she felt about appearing in a Hallmark movie in the first place. 
The actor was hugely inspired by her character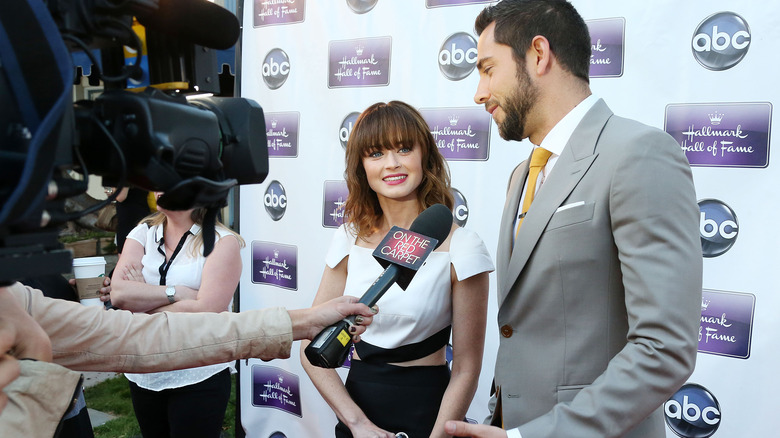 Frederick M. Brown/Getty Images
Alexis Bledel wanted to do the movie "Remember Sunday" for multiple reasons, chiefly the story. "When I read the script, I felt like the characters were really well drawn out," Bledel explained to HuffPost. She added, in an interview with Entertainment Tonight, "I really cared about what happened to the characters, and that's rare with any script."
The actor was also drawn to Molly's personality. "I instantly felt a connection to Molly and was invested in her outcome, so that was good," she shared, adding, "I thought she would be a fun character to play." Elsewhere, Bledel told The TV Addict: "I loved Molly's sunny outlook on life. I think she has a great, positive disposition and she sort of applies that to everything she does. I found that inspiring."
Bledel and her co-star, Zachary Levi, have mutual friends in common and knew each other before filming, which really helped the process (via My Take on TV). The actor expressed her admiration for Levi during a cast interview with Hallmark Hall of Fame. "He's very funny," she gushed. "He has this amazing comedic timing and he's very sort of playful." The "Gilmore Girls" star also loved working with Levi because he was always trying new things.
Alexis Bledel also has a flair for the dramatic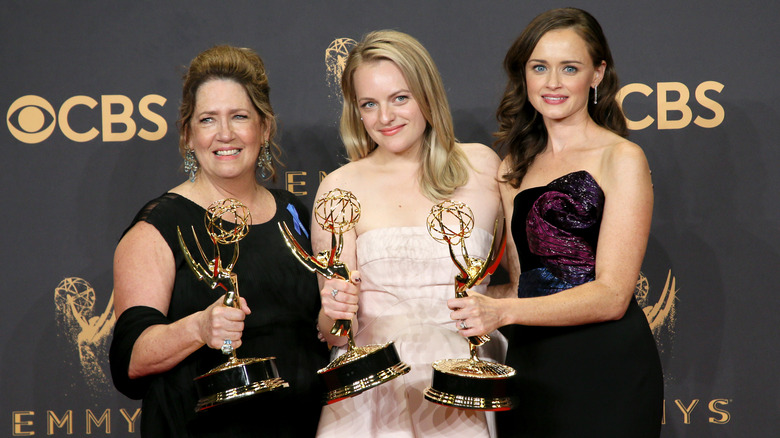 David Livingston/Getty Images
While Alexis Bledel has appeared in plenty of charming and sweet projects, including "Remember Sunday," the actor has also shown her more serious side chiefly through the role of Emily Malek, aka Ofglen, in the hit Hulu series "The Handmaid's Tale." Playing the part earned the actor an Emmy Award in 2017, for Outstanding Guest Actress in a Drama Series. She was also nominated in 2018, 2020, and 2021, per Emmys.com. 
"I love that my character is so strong in the face of so much adversity," Bledel shared backstage after winning her award, according to Deadline. While she enjoyed major success on the show, the "Gilmore Girls" breakout ultimately stepped back from it after four years. In a statement posted by Variety, Bledel described herself as "forever grateful to [showrunner] Bruce Miller for writing such truthful and resonant scenes for Emily." 
She also thanked, "Hulu, MGM, the cast and crew for their support" as Bledel moved on to bigger and better things. Clearly, the actor has more she wants to share with the world.