Alexis Bledel Playfully Reveals Which Gilmore Girls Character She Wanted Rory To End Up With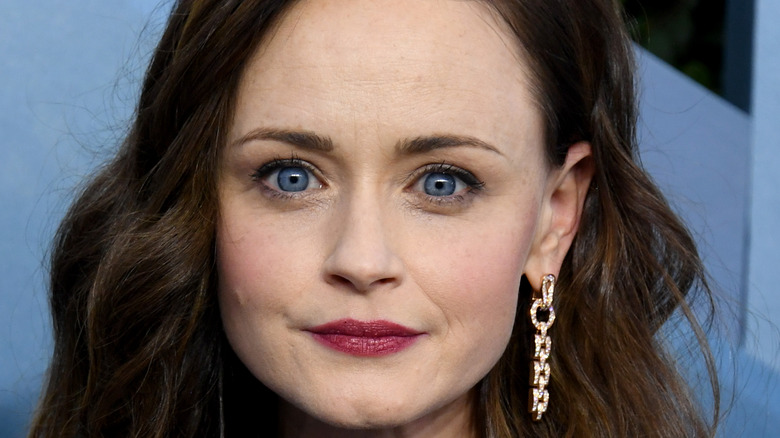 Jon Kopaloff/Getty Images
"Gilmore Girls" was one of the most popular TV shows of the 2000s. The series starred Alexis Bledel as teenager Rory Gilmore, who was looking to find her way in the world while growing up in a unique family situation, per Hypable. Bledel co-starred alongside actress Lauren Graham, who portrayed her mother Lorelai Gilmore on the series. The mother and daughter bond was strong between the two characters, and they often leaned on one another as best friends or sisters would, per Entertainment Weekly.
Throughout the series, Lorelai had many romantic ups and downs with characters such as the fan-favorite Luke, Alex, Jason, Paul, and Max, as well as Rory's father Christopher, per Screen Rant. Of course, Rory had her own romantic drama as she developed a crush on Tristan, played by "One Tree Hill" star Chad Michael Murray, and fell hard for fan favorites like Dean (Jared Padalecki), Jess (Milo Ventimiglia), and Logan (Matt Czuchry), per Buzzfeed.
Fans like all of Rory's boyfriends for different reasons, and each one seems to have an opinion about who she should have ended up with.
Rory had three serious boyfriends during Gilmore Girls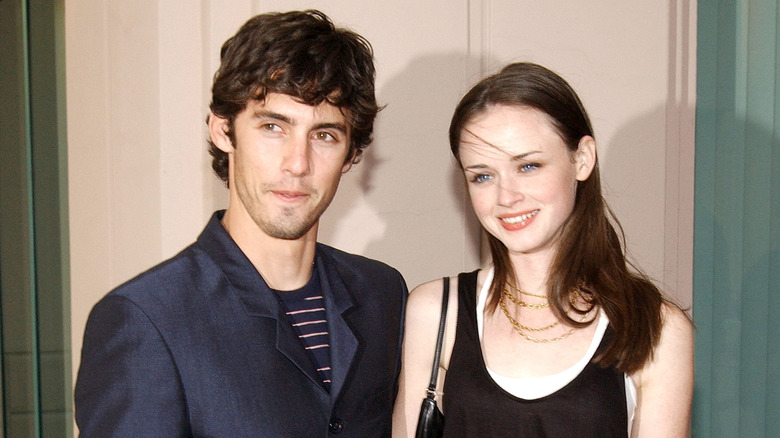 Vince Bucci/Getty Images
Rory Gilmore had a multitude of love interests during the 7 Seasons of "Gilmore Girls." However, only three of them were ever serious relationships. The first was Dean, whom Rory met in high school. Dean was Rory's first love, but they definitely had their share of problems, per The Tab. In the end, their personalities and ideas about life simply didn't match up. Dean ended up getting married very young and starting a family while Rory focused on college and career.
Rory's next big love was Jess. The character was a bad boy who came to Stars Hollow to live with his uncle Luke. From the start, Jess and Rory were attracted to each other, and once she got to know him she realized there was more to him than his tough exterior allowed anyone to see. The couple were a good match intellectually. The couple inevitably split and Rory went on to date Logan.
Logan and Rory met in college and he was revealed to be the son of a wealthy businessman. Logan was charismatic and commanded attention everywhere he went, per Time. He brought out a more rebellious and fun side of Rory. While there has been a lot of debate about who was the right guy for Rory to end up with, actress Alexis Bledel has done little to settle the argument.
Alexis Bledel can't offer an answer to the debate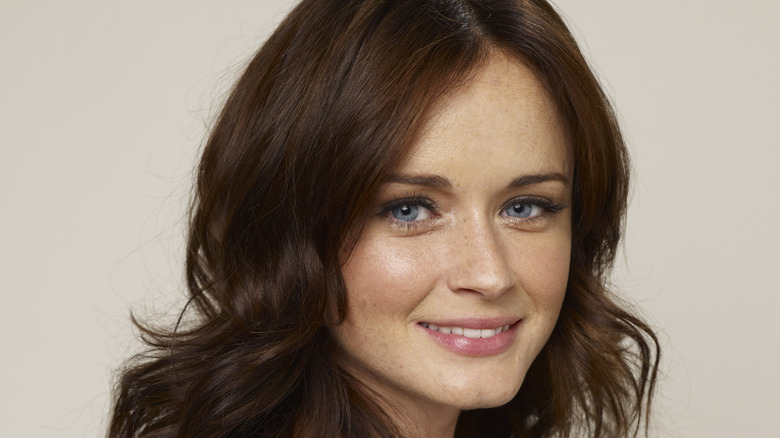 Matt Carr/Getty Images
Previously, Alexis Bledel has weighed in on all three of Rory's important relationships on "Gilmore Girls," per Cinema Blend. The actress admitted that Dean was Rory's first love and impacted her life greatly, while Jess was someone who challenged her in a more mature way. She also added that Rory's relationship with Logan was how she envisioned her mother Lorelai's young romance with her biological father Christopher to be, and what their life together would have looked like if they had stayed together.
In May 2021, Bledel appeared on "Watch What Happens Live" with Andy Cohen and was asked who she thought Rory should have ended up with at the end of "Gilmore Girls," per Yahoo. The actress simply couldn't choose. "Jeagan?" Bledel said combining all three of the characters names. "I can't single somebody out," she added.
Although Bledel can't seem to choose who was better for Rory in the end, "Gilmore Girls" viewers have plenty of thoughts on the subject as it seems the debate will continue to rage on.