BravoCon 2022: Shannon Beador's Update On Ex David's Marriage Situation Is Truly Mind-Boggling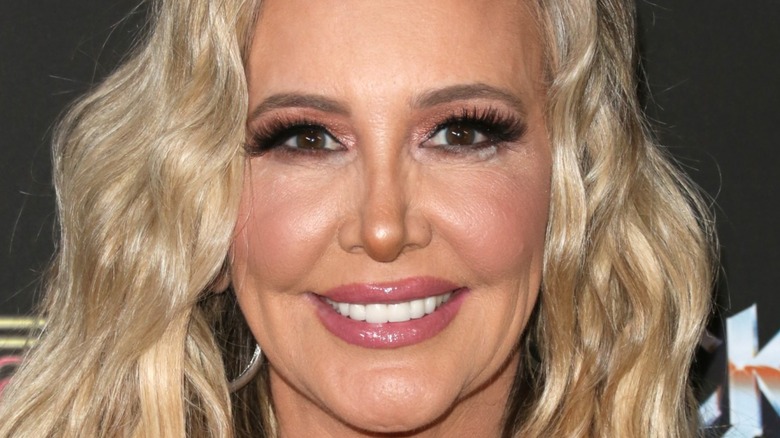 Paul Archuleta/Getty
The OG of "Real Housewives of Orange County," Shannon Beador, is no stranger to sharing her personal life with the world. On the Bravo reality show, fans have seen her go through ups and downs, but one of the most dramatic events was Beador's publicized divorce from ex-husband David Beador. The couple had been married for 17 years but the toxicity of their relationship was evident; no vow renewal and second honeymoon could help them come back from David's cheating scandal in 2015 (via Daily Mail). Ultimately, the two separated and filed for divorce in 2017, citing "irreconcilable differences" (per ET Online). "I felt alone in my marriage. You can do what you can to keep your family together, but you have to have willing parties. You need two people to make a marriage work, and that just wasn't happening in our relationship," Shannon said to People. Though the couple shares three daughters, their relationship remains strained. "If [David's] on the phone with my daughters and he hears my voice, he hangs up the phone," Shannon said on a January 2022 episode of "Watch What Happens Live with Andy Cohen."
According to People, David married Lesley Beador in October 2020 but filed for divorce in September 2022. Just days later, Lesley claimed that he withdrew the divorce documents. Then, Lesley responded by saying that she herself was filing for divorce. At BravoCon this year, Shannon gave her take on the messy situation and what she really thinks is going on.
David and Lesley Beador both filed for divorce a few days from one another
Shannon and David Beador filed for divorce in 2017, which is why it was particularly hard for Shannon to find out that David had already moved on that same year. "I found out two days after it was all over social media that David has a new girlfriend that is almost 20 years younger than him," Shannon said in the Season 13 premiere of Real Housewives of Orange County, according to Us Weekly. "It's understandable that at some point he's going to move on, but to know that I'm so easily replaceable within a couple months, it hurt and I cried a lot," she continued. "She's one of 3,000 young girls that want some guy to take care of her," she said, referring to Lesley Cook, who married David in 2020. 
Lesley is now in the middle of her own divorce from David. After 23 months of marriage, David filed for divorce in September 2022. Amidst the online uproar, Lesley claimed that David withdrew the filing, although that was not reflected in public court records (via Page Six). "My husband filed a request for dismissal a few days ago. Now back to your regular programming," she'd said on an Instagram story. However, regular programming was interrupted only a few days later when Lesley decided to file for divorce from David. "While this is not what I would have ever expected, it is what is best," Lesley wrote in a post, per People. 
Shannon Beador shared her unfiltered opinion on David's divorce drama at BravoCon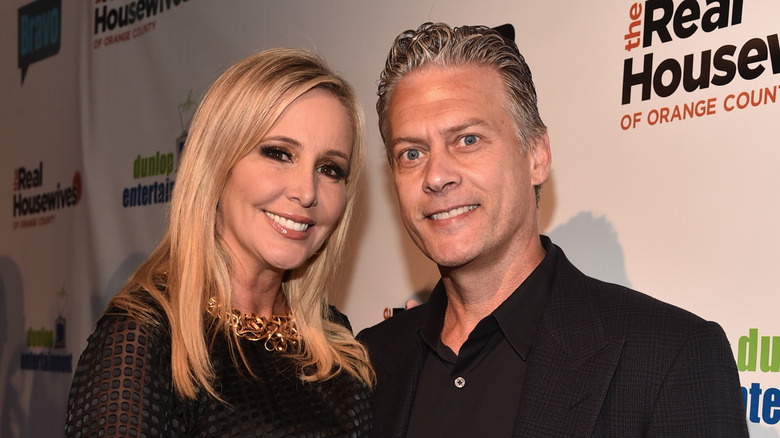 Alberto E. Rodriguez/Getty Images
Over the weekend, the cast of "The Real Housewives of Orange County" sat down for a panel at BravoCon 2022 to talk about the show and their personal lives. According to a reporter from The List, Shannon Storms Beador was asked for her thoughts on ex-husband David Beador's complicated marriage with Lesley Beador. In response to recent reports of David and Lesley filing for divorce, Shannon said, "I think they're back together. ... I don't think [Lesley] did [file for divorce]. She just posted a video of [David's] arm out to dinner, and he slowly rolled his wrist to show a wedding band. Who lives their lives on social media?"
Shortly after Shannon's comments at BravoCon, Lesley posted photos of her and David posing and smiling with their daughter Anna to Instagram. The current status of the couple's relationship remains unclear, and despite her hunches, Shannon admits that she's not sure where they stand either. Most of us aren't sure — especially because Lesley made her Instagram account private and fans are no longer privy to juicy details about her life. "I don't talk to him still...Maybe they're back together. It changes daily, weekly. I don't know," Shannon said, calling out the couples' "will they, won't they" situation to Us Weekly.
Shannon also believes that her daughter Sophie and twins Stella and Adeline had a similar reaction to her. "They don't really discuss it with me," Beador told People. "But I don't know that they were surprised either."