Hugh Laurie Is More Musical Than You Originally Thought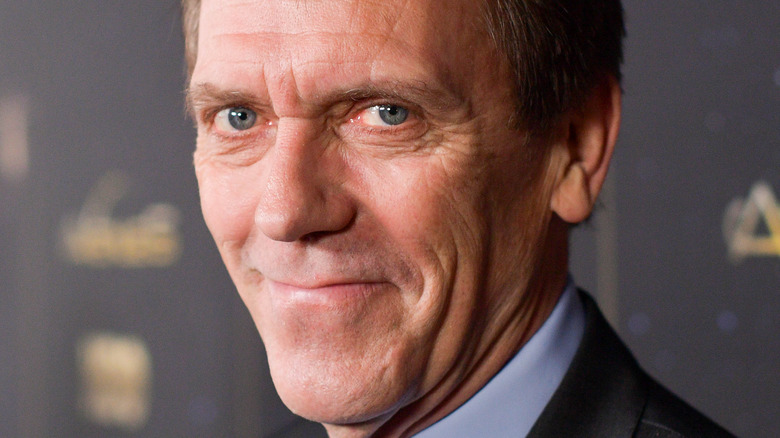 Matt Winkelmeyer/Getty Images
American audiences will know Hugh Laurie best from his roles in "House, M.D." and "Veep," in which he memorably appeared opposite Julia Louis-Dreyfus. On the other side of the Atlantic, Brits recognize the actor predominantly for his comedy work — particularly with fellow homegrown icon Stephen Fry. During the late '80s and early '90s, they dominated British screens on their beloved sketch show "A Bit of Fry and Laurie." 
Likewise, Laurie regularly appeared on "Blackadder" too, a historical comedy fronted by Rowan Atkinson (via British Comedy Guide). Laurie is quite happy to exploit the vast differences between British and American audiences. "Because 'House' hasn't made much of an impression on British television, I am able to move about the place unhindered," he shared during a conversation with Emma Thompson for Interview magazine.
Away from television, Laurie has starred in numerous films including the live-action adaptation of "101 Dalmations," from 1996, and "Stuart Little," which was released in 1999. More recently, the esteemed actor played Mr. Dick in "The Personal History of David Copperfield." Laurie is obviously a man of many talents across comedy and drama. But he has another hidden ability that you may not know about.
Hugh Laurie was part of a charity cover band with other actors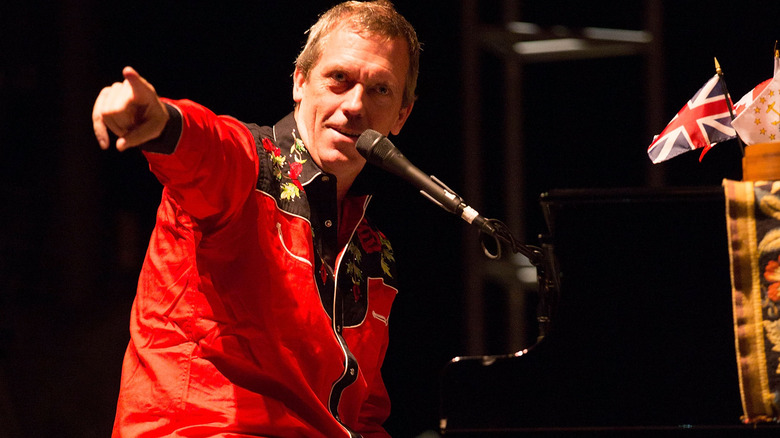 Douglas Mason/Getty Images
Fans of "A Bit of Fry and Laurie" and "Jeeves and Wooster" will already be familiar with Hugh Laurie's musical talent, as he performed regularly on both shows — his protest song for "Fry and Laurie" was a particular highlight (via YouTube). As Stephen Fry once said of his longtime friend and collaborator, Laurie "was always on the piano" during rehearsal. In fact, "Sometimes he had to be dragged off," as Fry told The Sydney Morning Herald. 
The actor added, "It always amazed me that he couldn't read a word of music. That it all came from his head." Continuing his musical trend on American television, Laurie would often play a few tunes on "House, M.D." here and there until he got to unleash his virtuoso nature in a musical episode entitled "Bombshells" (via YouTube). The actor also played a lot of guitar as Dr. House, whether at home or in the office (via YouTube).
Outside of "House, M.D.," Laurie was a vocalist/keyboardist with the charity cover group Band from TV (via PBS) alongside fellow stars Greg Grunberg, James Denton, Bonnie Somerville, and Bob Guiney (via Cision).
Laurie claims acting and making music are surprisingly similar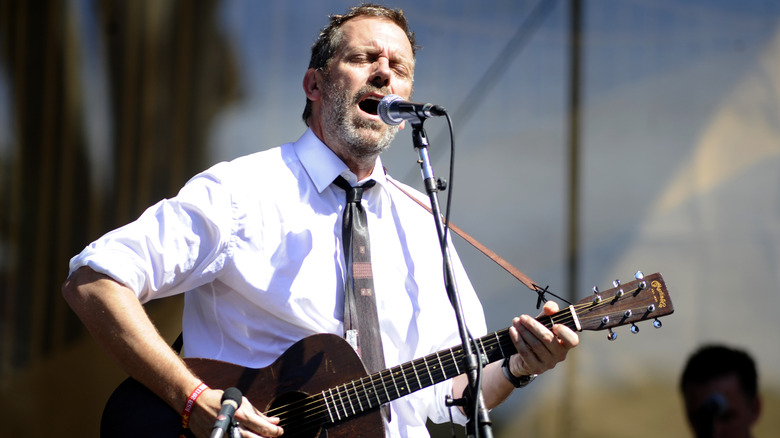 Tim Mosenfelder/Getty Images
Aside from performing music on television and in a cover band, Hugh Laurie has released two blues albums. His debut, "Let Them Talk," came out in 2011, followed by "Didn't It Rain" in 2013 (via his official site). The actor also performed tracks from both records live on multiple occasions, including to critical acclaim at the 2011 Cheltenham Jazz Festival.
The Guardian gushed in their review that Laurie performed "with a respect for long-gone originals of the art" of blues and boasted "a more than competent sideman's skills on piano and guitar," alongside "an actor's instincts to the art of tribute without caricature in some fine vocals." Speaking of which, Laurie has likened the two arts to be similar in many ways. 
"It is about storytelling and a lot of the time it's about inhabiting a character and expressing emotions that this character feels going through these experiences," he explained to The Sydney Morning Herald. Laurie continued, "Music is a very honest way of expressing yourself, of trying to move people and communicate something."