Ulta Beauty Is Facing Hateful Backlash From TERFs. Here's Why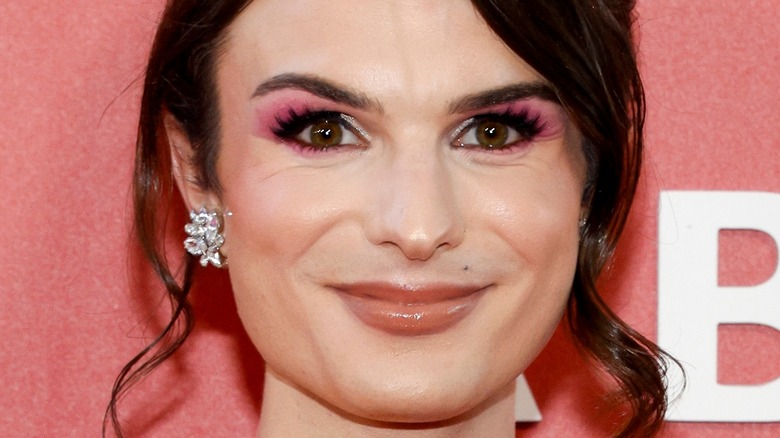 Ovidiu Hrubaru/Shutterstock
Trans exclusionary radical feminists, or TERFs, for short, have long found a platform for their transphobic remarks on Twitter. One of the biggest internet-based news stories in recent memory came from "Harry Potter" author JK Rowling's tweets that repeated harmful transphobic rhetoric, which she doubled down on via her personal website. 
Ulta Beauty has recently been targeted for their inclusion of performer and content creator Dylan Mulvaney on the brand's podcast episode titled "The Beauty Of...Girlhood." Twitter users have disparaged the brand for its trans-inclusive stance on girlhood, concerning Mulvaney's interview reflecting on her beauty journey. 
The creator has shared her journey with gender via TikTok, keeping diary-style vlogs titled "Day [x] of being a girl." The 25-year-old social media star has also been empowering other women to embrace themselves, speaking alongside "Euphoria" actress Barbie Ferreira at the Forbes Power Women Summit, which she chronicled on TikTok.
Mulvaney recently addressed the negativity surrounding her videos coming from "conservative news stations," as well as the internet. In an October 7 video, she told fans, "In the moments that I'm not okay, I want you to all remind me that adults can be bullies too." The creator also mentioned articles that have misgendered her, calling them "bad journalism." 
This isn't the first time a beauty company has come under fire for trans-inclusive advertising. Per The Cut, Estée Lauder was the target of Twitter boycotts for including a trans employee in an ad campaign. And though Ulta has released a statement in support of Mulvaney, the internet hate rages on.
The internet isn't clear on what misogyny is
On Ulta's "The Beauty Of..." podcast, Dylan Mulvaney spoke with hairstylist David Lopez, who shared that they have identified as gender-fluid for the past two years. Mulvaney told them of her own journey into womanhood, saying, "I know I can find love; I know I can still be a performer; I know that I can have a family. I want to be a mom one day — and I absolutely can."
The barrage of criticism following the episode's release included tweets comparing trans-ness to "blackface" and the hashtag "womanface" linked to "male privilege." One user with the handle @surfinterf even expressed that the interview with Mulvaney exemplified "misogyny."
However, this implies a fundamental misunderstanding of the basic definition of misogyny, which describes prejudice or hatred toward women. In the interview, neither Mulvaney nor Lopez expressed vitriol toward women, instead reflecting on their own gender journeys.
Grappling with the misogyny she's experienced coming from other women, Muvlvaney shared, "They think that I'm sort of lowering their standard, or their class as a woman. When really I'm just trying to be happy." She continued, "I didn't know [misogyny] could show up in women as well. And I think it always hurts the most when it comes from my own side of the tracks." 
The pair also agreed that struggles for reproductive rights mirror trans surgery rights, though TERFs regularly deny this common ground. Lopez told Mulvaney, "Social media can be a dark and heavy place... but it can be a very light and beautiful place." Mulvaney agreed.
The beauty company is ready for change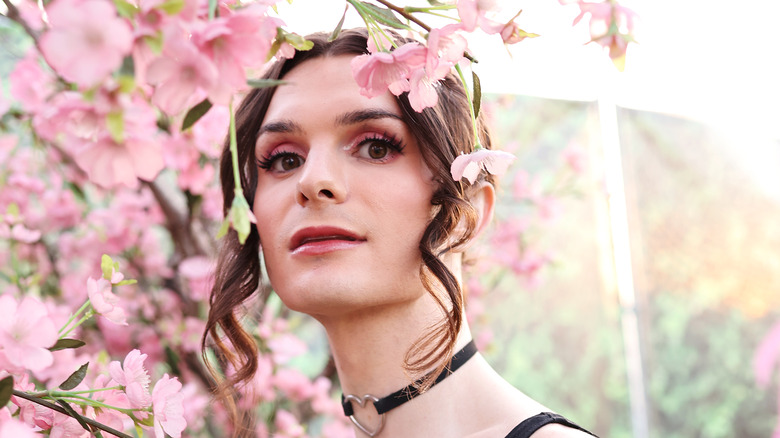 Matt Winkelmeyer/Getty Images
In their podcast episode for Ulta, David Lopez expressed their appreciation for Dylan Mulvaney's content. "I have been following you, and in my own expression of my gender, I've been finding people in the online community who I related with, [which] was very important to my journey," they expressed. 
Mulvaney further shared her takeaways about beauty and femininity in her journey thus far. "I never saw myself as beautiful before this gender identity journey started, because I didn't think boys were allowed to be beautiful," Mulvaney said. "I think the beauty is really the potential. I don't think beauty for me is like an end goal... one look or one specific moment. It's the ever-changing potential to see myself in a light that makes me really happy."
The influencer's perspective on beauty aligns with Ulta's mission statement, making her the ideal collaborator. It reads, "Together, we will change what beauty means to the world."
As Mulvaney told Lopez, "Here's the beautiful thing: we're at an age where we're allowed to explore as adults." She also looked back on her journey with identity growing up. "Who I really feel for are kids and teens that don't have the opportunity to express themselves the way that we obviously wanted to once upon a time."
Lopez agreed. "We are willing to live our life joyfully through adversity," they added. "And willing to love ourselves despite the world telling us we shouldn't."