The Cause That Has Jill Biden, Melania Trump, Hillary Clinton, And Michelle Obama Uniting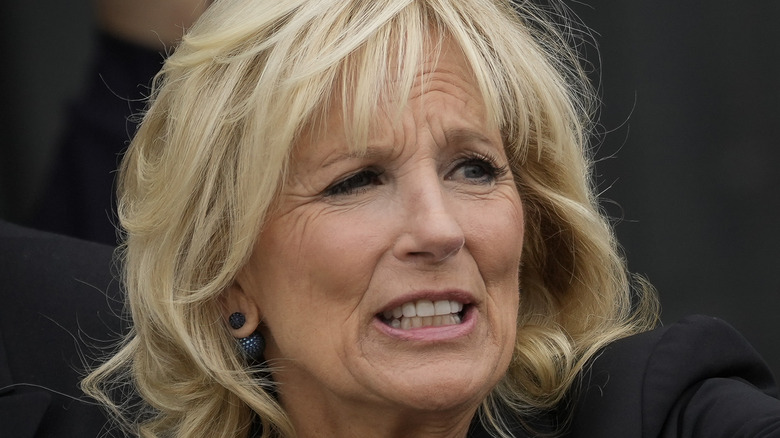 Drew Angerer/Getty Images
One may not expect Jill Biden and Melania Trump to unite over anything. After all, the First Lady and wife of the former president have taken veiled digs at one another in the past, with the Democrat sporting a "Love" jacket to last year's G7 summit, seemingly throwing shade on Trump's controversial "I Really Don't Care, Do U?" look from when her husband was in office (via Independent). Meanwhile, the former model snarked about Vogue's "obvious bias" when the magazine chose Biden for its cover, after not asking Trump during her time in the White House.
The thought of adding Hillary Clinton to this volatile mix is unthinkable, considering how at odds the former candidate for president and the Trumps have been over the years. And while Clinton and Michelle Obama may be like-minded when it comes to politics, remember, the former first ladies have not always shown a united front, especially back in 2016 when Obama seemingly criticized Clinton for not being a proper family role model (via The Washington Post).
But all of these former first ladies — yes, even Clinton and Trump! — have put their policy differences aside for a very important cause.
The four first ladies are joined by more first ladies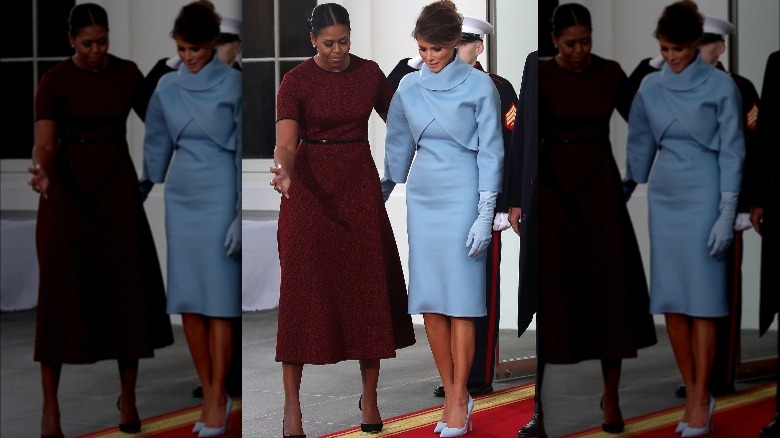 Mark Wilson/Getty Images
In addition to Jill Biden, Melania Trump, Hillary Clinton and Michelle Obama, the two other living first ladies, Laura Bush and Rosalynn Carter, are joining forces to stand behind a cause that is near and dear to all of their hearts. As the Daily Mail reports, the six women announced they will serve as Honorary Chairs of the Women's Suffrage National Monument Foundation, with the goal of seeing a monument to women's right to vote being constructed on the National Mall in Washington, D.C.
On the foundation's website, it's explained that the former first ladies' hope is to help the millions of people who visit the site each year to "experience a deeper and more inclusive American story."
A quote from each first lady is also included, with Biden explaining why the effort is so essential by saying in part, "From battle cries for justice to soft lullabies, women lead and dream our world forward each and every day." For her part, Trump noted in part," I am honored to support the Women's Suffrage National Monument Foundation to secure a monument of enduring inspiration for women and future female leaders."