The Record Number Of Early Voters Hints At Midterm Election Outcomes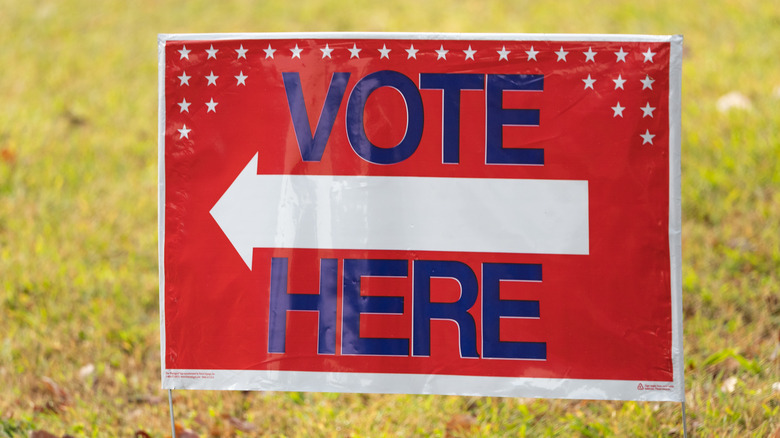 Megan Varner/Getty Images
We know that Democrats specifically have pushed for early voting in recent elections (via Forbes). That said, most Americans, regardless of party, stand behind having the option to vote early according to a recent Gallup poll.
Still, more Democrats favor measures that encourage early voting. Consider that historically, when large numbers of people vote early, the outcome of an election tends to favor Democrats. Just think about the last presidential election, when COVID fears encouraged mail-in ballots at record rates (via Reuters and Pew Research Center).
But now, as Republicans lead midterm Congressional races by 2 percentage points according to Politico, could a surge in early voting signal that the ultimate outcome of the midterms might in fact add up to Democratic victories?
Indeed, according to ABC News, early voter turnout this year is remarkably high for an election cycle that will not see a new leader seated in the Oval Office.
Voting interest is at an all-time high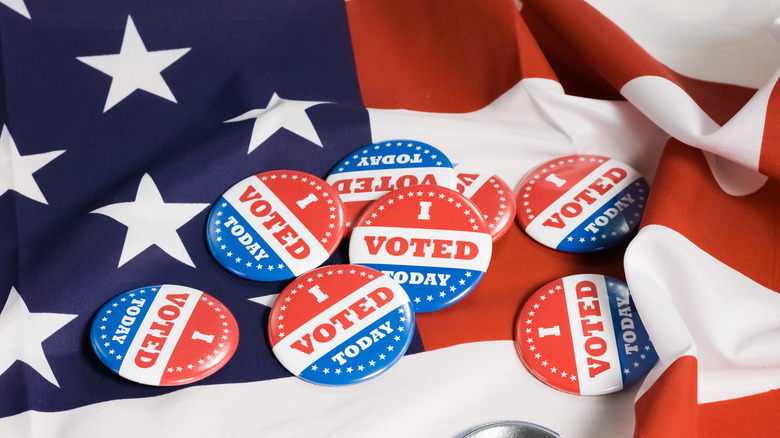 24K-Production/Shutterstock
With midterm elections still three weeks away, ABC News reported on the University of Florida's U.S. Elections Project's data showing that over 2 million Americans have already cast their votes in state contests.
CNN reports that in Georgia, early voting has seen a remarkable 85% increase since the last midterm elections four years ago. And early voting only opened yesterday in the Peach State!
As University of Florida professor Michael McDonald told ABC, "We do know that interest is running high for the election." He went on to say, "We can see the sorts of indicators that would suggest that we're in for a high-turnout election, much like we had in 2018." Incredibly, according to McDonald, the last midterm election cycle saw the biggest voter turnout in over 100 years.
It's too soon to tell what all of this means — and there are so many other factors in play, such as the potential of Donald Trump getting back on Twitter any day now if Elon Musk takes over and Joe Biden's recent controversial request to the Saudis — but one thing is for certain: We will be watching as the midterm election contests play out in the coming weeks!