How To Recreate TikTok's Viral Baby Face Contour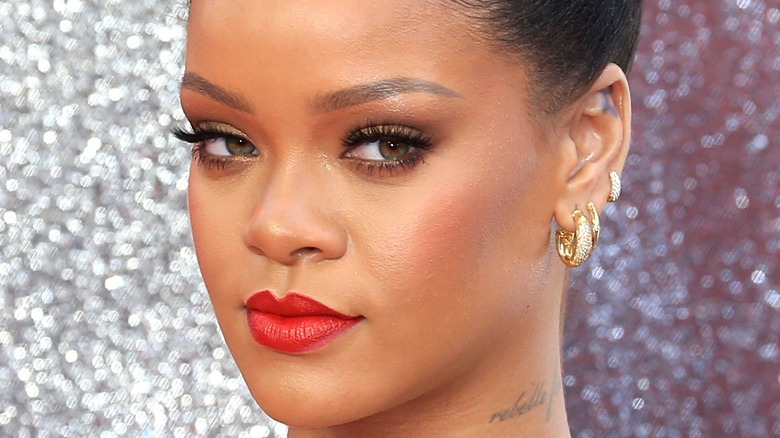 Fred Duval/Shutterstock
We may receive a commission on purchases made from links.
TikTok trends continue to take the internet by storm by creating and reviving many fashion and beauty trends. When it comes to TikTok makeup hacks, you can learn something new almost every day. Popular trends like the invisible eyeliner look and oval-lined lips are just two of the many makeup trends that have come out of TikTok this year alone.
So what's the next makeup trend going viral on the app? Baby face contour. In April, nikkietutorials on TikTok posted a video of herself following a tutorial from Rihanna's makeup company Fenty Beauty, in which the model showed how to get the look of sharp bone structure despite having a "baby face." With a couple of swipes of contour on each cheek and a few strokes of the brush, her round cheeks transform into sculpted ones. While round cheeks can give a face a youthful or glowy appearance, it never hurts to switch it up.
How to achieve the baby face contour look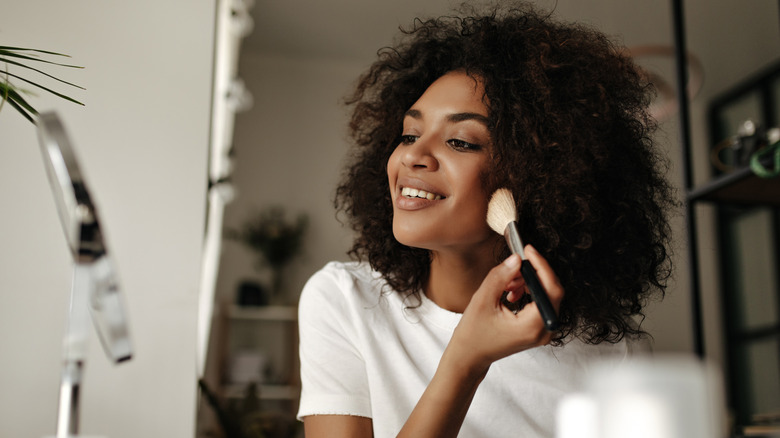 Look Studio/Shutterstock
While you can use any bronzing or contouring product to achieve the baby face contour look, the original video features a contour stick. The model swipes the product around the perimeter of her forehead, rounding it out from the arch of her eyebrow to the corner of her eye. She then puts an upward stroke on each side of her chin, adding definition.
The focus of the look is on the cheeks themselves. Rather than a single stroke of contour, the model does two: one on the hollow of her cheek, curving upwards, and a second, connected line that moves down to form a triangle without a base. The key to a seamless look is to take your time blending, always moving in the direction you want your contour to go. Use a brush or beauty sponge to blend, gently tapping the makeup to smooth it out.
The best contour products to use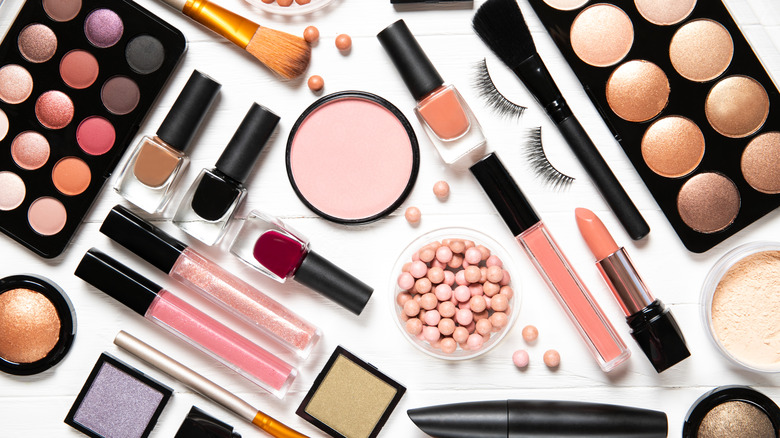 MikhalchukStudio/Shutterstock
Products such as the Fenty Match Stix Contour Skinstick or the Milk Makeup Sculpt Cream Contour Stick offer easy, on-the-go contouring in a sleek and simple package. The product comes in a tube, making easy, controlled contour more accessible. The design allows you to easily outline where you want to contour without moving outside the lines. If you have oily skin or prefer a more matte look, use a powder bronzer for a sun-kissed and natural look.
The tool you blend with is equally as important as your contour product. If you want to appear as if you naturally have chiseled cheekbones, the smoothness of the finish is key. An angled contour brush that fits into the hollows of your cheekbones or a beauty sponge that gives you a skin-like finish work perfectly for this trend. If you don't have either of these, a multi-use foundation brush like the IT Cosmetics Heavenly Luxe Foundation Brush #7 will do the trick.