This TikTok Foundation Hack Is A Total Game Changer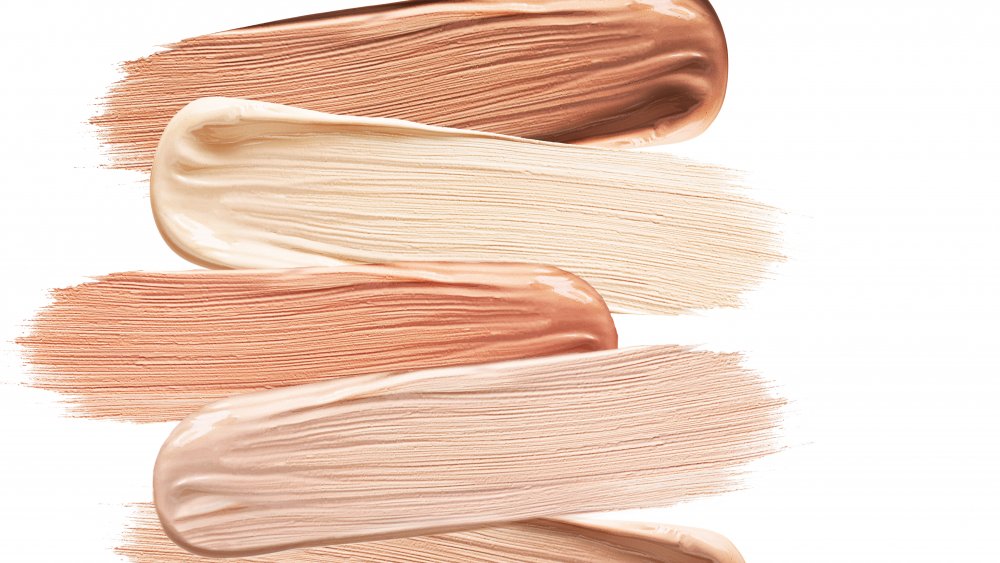 Shutterstock
A TikTok user just flipped everything we thought we knew about foundation application upside down. Jarida shares that the steps we've been following don't produce the most beautiful, and long-lasting results. Ready to be like, jaw-on-the-floor spellbound by her super-easy foundation tip (via Distractify)? "Change your whole routine and try this instead," she says in her video, which has been favorited over 500,000 times. Step one is not revolutionary; it's applying moisturizer. Once you have satiated your skin's thirst —ready for this? — you dab on some translucent powder, and then spritz on your setting spray. Yup, before the foundation. Still, you are not ready for the foundation step. You're applying primer next.
Okay, finally, you are ready for your foundation, and as Jarida says, just see what happens. You don't believe how amazing you look! Plus, how long-lasting this makeup application routine will be. Jarida uses her own face as proof of how flattering the look is, swearing, "I don't have a beauty filter on."
How this foundation hack is different from what we thought we knew
Of course moisturization is always the first step of makeup application. No one likes when their foundation looks dry and scaly. Next, you'd apply primer to prep your skin for your makeup. Then, foundation and powder, and setting spray. But in this new order, powder is applied post-moisturization. We're guessing this helps blot out any oiliness. 
And it seems people with oily skin have been using the setting spray before foundation trick for a while. A Reddit thread from 2016 discusses this very hack. "I was told by a Sephora employee that I can use my setting spray BEFORE my makeup application!" the post reads. "I think it makes such a difference applying it beforehand. My makeup never shifts and it takes a few hours for any sign of greasiness to show up," another poster agrees.
Makeup artists also say this order has been used before. "Basically, the layering of powder, spray, primer, and foundation helps to 'seal' the skin underneath, to control shine and smooth texture, and 'reinforce' the layers on top," makeup artist Tommy told Allure. "I have seen an application technique similar to this when working in stage makeup, for dancers, or even in Bollywood films, where the actors or dancers need a full-coverage foundation that can be sweat through and won't move," echos makeup artist Yvonne Macinnis.
Who this foundation hack will work best for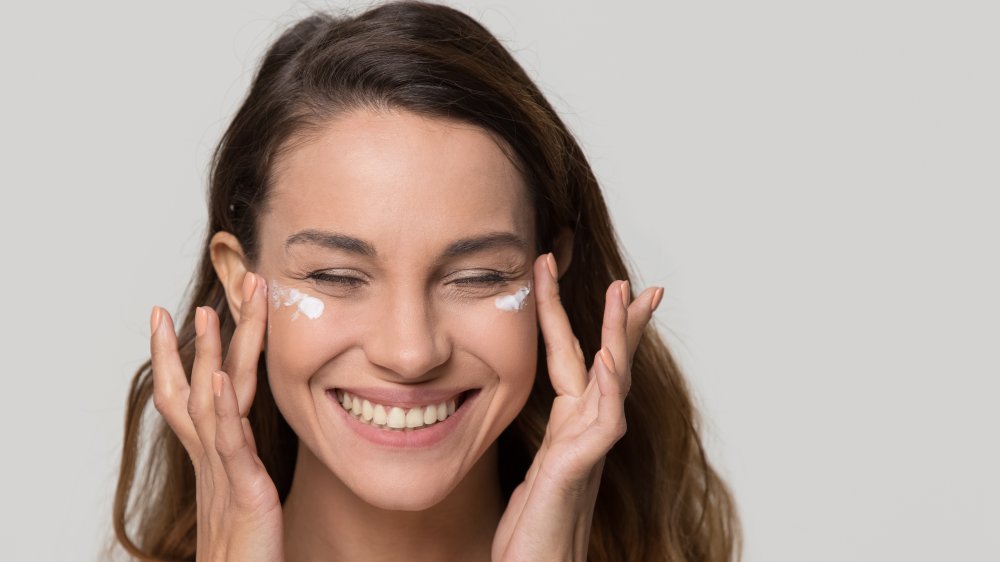 Shutterstock
But Tommy says this method doesn't work well for dry skin, as the makeup can crack after a few hours. "I'd be hard-pressed to recommend this to someone whose skin is dehydrated, flake- or fade-prone," he told Allure. "For someone trying to achieve a medium or sheer finish with their complexion, I would avoid this technique," Macinnis notes.
If you have oily skin and want a full-coverage look, this technique is probably a great hack. In the end, the only way to know if the hack will work for you, is to try it out. A trial run certainly won't hurt! Who knows; you could have just discovered a game-changing beauty routine that helps you feel more confident about your makeup staying on all day long, without slipping, creasing, or fading.