What Is Zayn Malik's Zodiac Sign?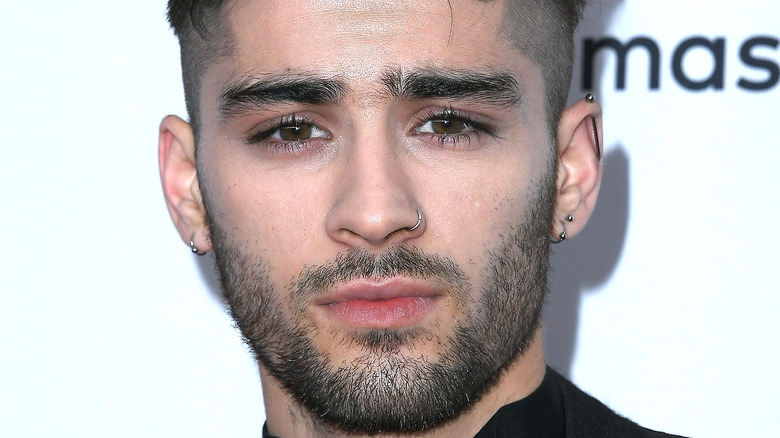 Steve Granitz/Getty Images
Zayn Malik is one of the most beloved figures in modern music. The former boy bander was a part of the music group One Direction from its creation in 2010 during Season 7 of "The X Factor when he was paired with Louis Tomlinson, Harry Styles, Liam Payne, and Niall Horan to form the group, per Hello! Magazine. The band tore up the music charts with songs such as "What Makes You Beautiful," "Perfect," "Story Of My Life," "Night Changes," "Best Song Ever," and many more (via Pop Crave).
However, in 2015, Malik shocked fans when he dropped out of the band's world tour, per Biography. He later announced that he would be leaving the band, which carried on to create one more album after his departure before also calling it quits. "I am leaving because I want to be a normal 22-year-old who is able to relax and have some private time out of the spotlight. I know I have four friends for life in Louis, Liam, Harry and Niall. I know they will continue to be the best band in the world," Malik said at the time (via E! News).
Malik went on to pursue a solo career and later began a relationship with model Gigi Hadid. The couple welcomed a daughter together in 2020, per People. After all of the ups and downs in his career and life, it's natural for some fans to wonder if Malik's fate was written in the stars.
Zayn Malik's sun sign is Capricorn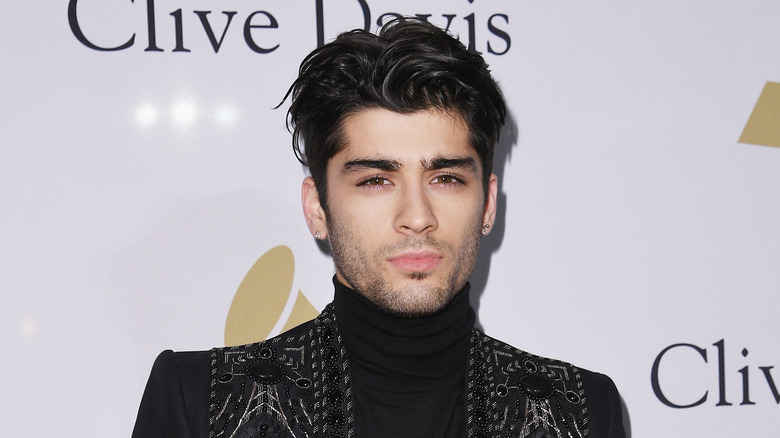 Kevork Djansezian/Getty Images
Zayn Malik was born on January 12, 1993, which makes his zodiac sun sign Capricorn (via Astro Charts). According to Co-Star Astrology, those born under the sign of Capricorn are known to be very mature at a young age and have a strong sense of duty. This could explain why Malik was ready for a music career as a teenager and how he committed to One Direction for many years. The earth sign is also said to push down their emotions in order to forget their troubles and allow themselves a clear path to success. They have a reputation for being a responsible friend, but it may take them longer than other signs to warm up to people and fully let them into their lives.
"Capricorns are determined to make things happen during their lifetime. They're known for their serious focus, especially in youth," astrologer Elisabeth Grace told Well and Good. Sadly, because Capricorns are so driven, they can sometimes hurt themselves and others as they can be relentless in the pursuit of their goals. The sign expects a lot from themselves and because they are so success-driven they can often get under the skin of those around them.
However, Malik is more than just his sun sign; the singer also has Virgo and Pisces energy in his birth chart.
Zayn is a Virgo moon and Pisces rising
Michael Tullberg/Getty Images
Zayn Malik's sun sign may be Capricorn, and his Mercury, Uranus, and Neptune signs match. However, his moon sign falls in Virgo (via Astro Charts). Interestingly enough, Malik's fellow One Direction band member, Liam Payne, is a Virgo. A moon sign is said to rule a person's emotions and inner-self, per Cosmopolitan. Those with Virgo moons may have trouble expressing their emotions outwardly. Because Virgo is known for being organized and detail-oriented, those with a Virgo moon can find it difficult to express themselves in a way that doesn't feel calm and collected. Meanwhile, they also prefer to stay away from drama and conflict.
In addition, Malik's rising sign is Pisces. A rising sign is said to symbolize the way the world sees you and your outward reflection (via Everyday Health). Pisces risings have a reputation for being able to go with the flow and have strong ideals. These people like to believe the best about themselves and others, but it can sometimes keep them from seeing reality. These people are also known for having large, attention-grabbing eyes and thick lashes. They're often soft-spoken as well, which appears to fit Malik well.
It seems that Zayn Malik's birth chart shows fans that he was always destined for success, even from a young age, and that his emotions can often be hard for him to deal with.