Bath And Body Works Is Officially Entering The Wellness And Beauty Realms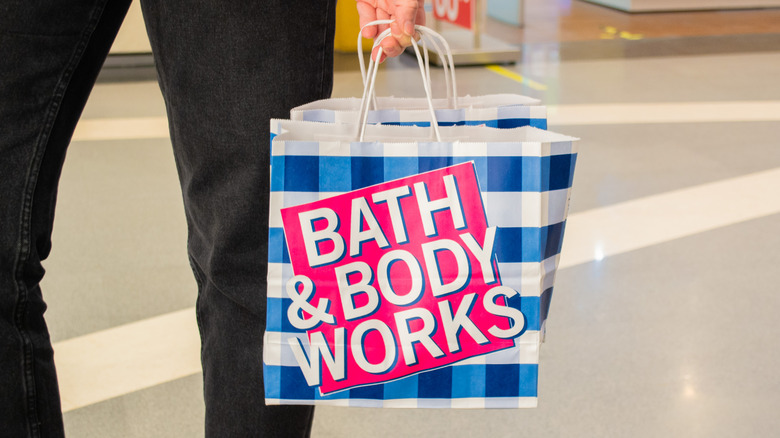 Yuliasis/Shutterstock
Bath & Body Works first opened in 1990, and since then, they have become one of the biggest mall beauty brands in America, per Racked. If you were raised in the 1990s and 2000s, you have likely purchased something from Bath & Body Works, whether you go for their candles or have created your entire beauty routine out of your favorite Bath & Body Works scent.
And while many mall-based brands have gone to the wayside (think Wet Seal, Limited Too, and Sharper Image), Bath & Body Works has not only survived, it has thrived. According to Statista, in 2021, the company made $7.8 billion in net sales and in 2022, female consumers named the company a leading skincare and cosmetic brand. And while the brand has recently been promoting their retired products, per The U.S. Sun, they have also been making new ones. As of October 2022, Bath & Body Works has entered the wellness and beauty realms. Here's what you can expect from their new brand.
Bath & Body Works has a new line of wellness items called Moxy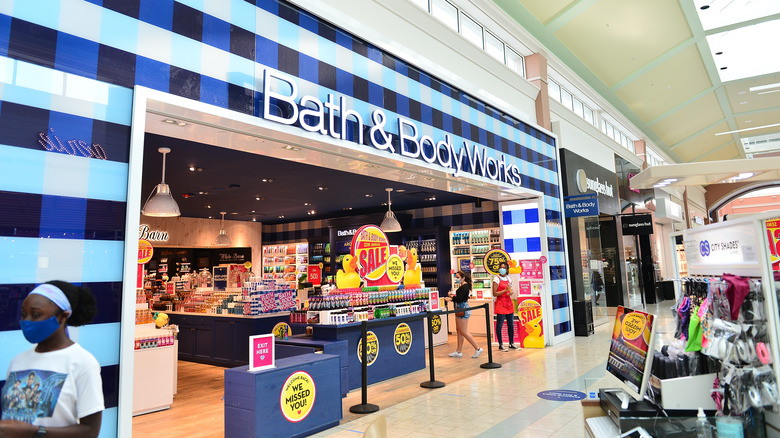 Johnny Louis/Getty Images
Bath & Body Works has always been known for their scents. In fact, according to Country Living, they sell over 100 different scents at a time, making fragrances a big draw for consumers of the brand. But as Bath & Body Works continues to succeed, they have created an entirely new line of products for those seeking wellness in their beauty routine. The brand, which has been named Moxy, is a "body-care and wellness line" that features haircare products, skin products, and dietary supplements.
The skincare products are tailored to specific skin types, ranging from oily to dry to sensitive. Each type has a cleanser, scrub, mask, and moisturizer. For hair, they offer shampoos, conditioners, and hair masks for every type of hair, from curly and wavy to curly and straight. The dietary supplements are in the form of gummies and are meant to help with things like stress, sleep, and immunity. And the best part of the new Moxy line? Every item is super affordable — the gummies are just $18.95 and the most expensive item on the list is the face moisturizer, which comes in at just over $20. You can find the entire collection online at the Bath & Body Works website.