If You Love This Is Us, Here Is The Book You Should Read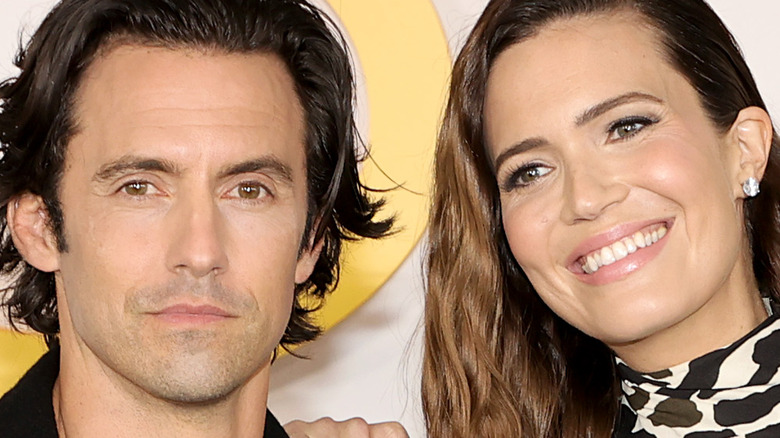 Kevin Winter/Getty Images
We may receive a commission on purchases made from links.
"This Is Us" was an NBC drama that ran from 2016-2022, as IMDb noted. During its run, it was labeled as one of the most beloved shows on television, per Seattle Times, and garnered almost 15 million viewers. But fans of "This Is Us" didn't just watch the show, they related to it in a way many television series aren't able to do. According to IndieWire, 1.5 million interactions were recorded on social media after the series finale, a record for a broadcast scripted show.
"This Is Us" took us beyond our screens — in fact, the Seattle Times reported the television series was much more than entertainment for many viewers. Milo Ventimiglia, one of the stars of the show, spoke with the publication, saying that he feels as though the show resonated with fans because it "filled a void" in a land of violent, dark television. If that void is back after the show has ended, consider opening a book. If you are ready to get lost in a new world of characters that will have you feeling similar to the way you did when watching "This Is Us," this is the book for you.
This book has the same central theme of life after loss
While there are many storylines in "This Is Us," the main story of the show is one of loss. In fact, per Reader's Digest, episode one reveals that the Pearson family patriarch dies and alludes to the fact that the series will focus on how a family copes with a loss with such young kids. "The Unsinkable Greta James" by Jennifer E. Smith follows a similar narrative. The book follows Greta James, whose mother suddenly dies, as she deals with the loss and discovers new things about herself on an Alaskan cruise with her estranged father.
According to an Amazon review by New York Times bestselling author, Linda Holmes, the characters in the book are relatable as they are flawed but in a way that has us rooting for their happiness. Both "The Unsinkable Greta James" and "This Is Us" give us real-world insight into the lives of others, specifically those that have dealt with an unthinkable tragedy like losing a parent. This book will suck you in and have you (almost) forgetting that you won't be seeing Jack and Rebecca on your screen again.
Other great books for fans of This Is Us
Once you finish "The Unsinkable Greta James," you'll likely be craving more books that make you feel the way you did watching episodes of "This Is Us." If so, there are a ton of options to keep you going. Hachette Book Group recommends "This Close to Okay" by Leesa Cross-Smith. The book starts out intense, similar to the way "This Is Us" does with a man standing at a bridge ready to jump and a woman who spots him and saves his life. As the two strangers get to know each other, their connection brings healing to them both, resulting in a strong, uplifting story that many can relate to.
If you want something a bit more lighthearted, Off the Shelf recommends "Three Wishes" by Liane Moriarty. The main characters of "This Is Us" were truly the Pearson siblings and this novel also follows three siblings. The book focuses on triplets entering their 33rd year together despite the different directions their lives took. No matter which book you choose to read, get ready to be transported into a world of pain, happiness, and the true human experience.