Why You Should Watch The New Movie Ticket To Paradise If You Co-Parent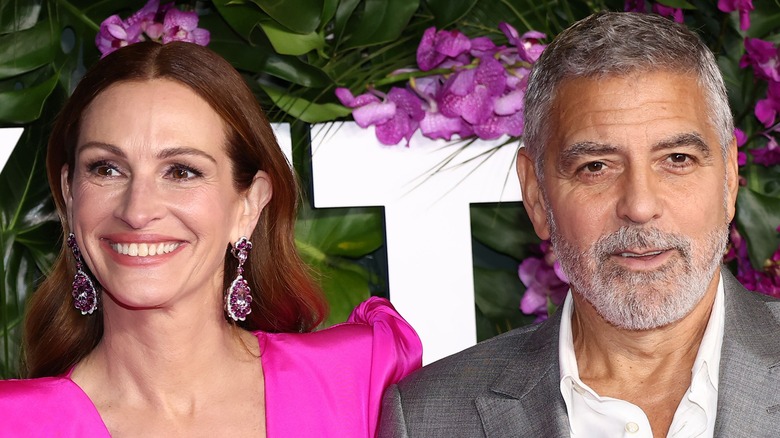 Tommaso Boddi/Getty Images
Warning: There are spoilers ahead!
"Ticket to Paradise" is the latest romantic comedy to hit theaters across the country. The film stars the legendary duo of Julia Roberts and George Clooney. The two actors are long-time friends, and that is obvious as we watch their chemistry on screen.
However, in "Ticket to Paradise," Roberts and Clooney do not play close friends. Quite the opposite, actually. Roberts' Georgia Cotton felt she gave up much of her career when she accepted a proposal from David Cotton (Clooney) on the day of her college graduation. They were young and stupid, Georgia says, and now after a difficult separation, both Georgia and David have moved on, but absolutely can't stand each other. If it were up to them, they would never be in the same room.
There's one problem — the couple has a daughter together named Lily. "Ticket to Paradise" gives a personal look into how parents at odds impact their children and is a must-watch for anyone co-parenting.
The relationship between the Cottons will make you question your own co-parenting technique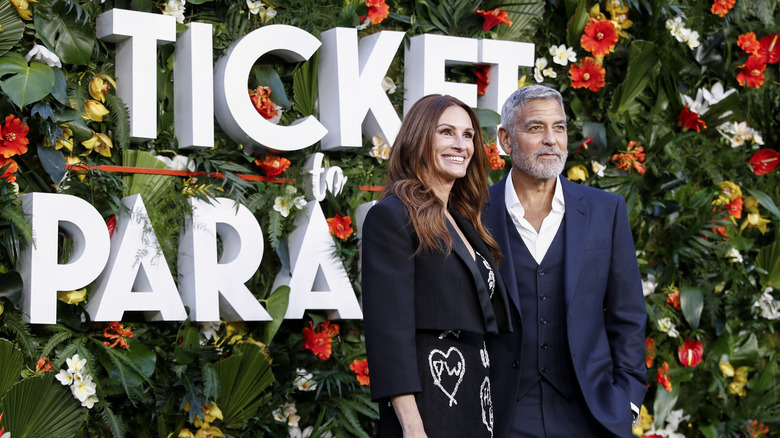 John Phillips/Getty Images
It's clear that Georgia Cotton (Julia Roberts) and David Cotton (George Clooney) can't stand each other. We watch them attend their daughter's graduation from law school, completely at odds with each other and causing a scene from their seats. They nearly miss the announcement of her name because they are too busy arguing.
Later, the couple has to join forces when they hear their daughter Lily has fallen in love on a trip to Bali and wants to stay in the country and marry her new boyfriend. What brings them together is an attempt to sabotage this relationship and bring their daughter home.
Throughout the entire movie, the couple is fighting. You can see that it impacts Lily greatly. She is frustrated, embarrassed, and on edge every time she has to see her parents together. It was sad to see just how much the dysfunction between her parents hurt her.
This film is a great watch if you are currently co-parenting with someone you may not be fond of. While the story is fictional, it shows just how arguments between parents can affect their children. After watching "Ticket to Paradise," you will likely rethink the way you co-parent.