The Lie That Got George Clooney His Big Break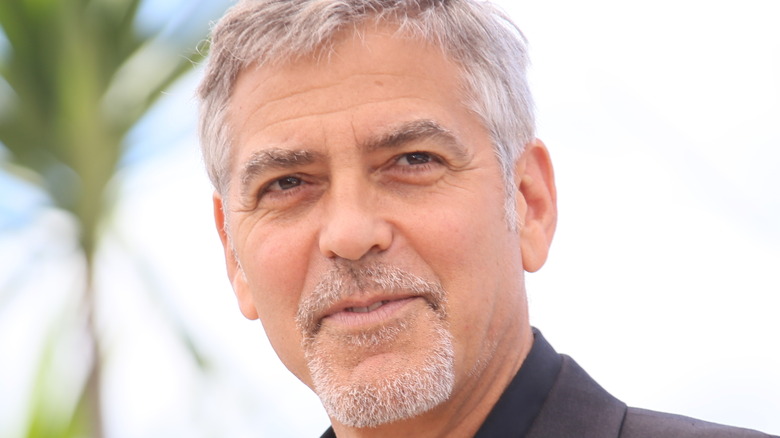 Shutterstock
There was a time when mega-star and Oscar winner George Clooney would have done anything to break into show biz and make his mark on Hollywood. Yes, he grew up with a famous aunt in singer Rosemary Clooney and a famous dad in television host and journalist Nick Clooney (via Biography.com), but young George had to make it on his own — even if it meant lying.
Clooney was born on May 6, 1961, in Lexington, KY. His father Nick was a newscaster and the family moved several times between Kentucky and Ohio before finally settling in Augusta, KY where they led a middle class 1960s American life, according to Biography. Young George even wanted to follow in his father's footsteps and studied journalism at Northern Kentucky University, but of course the acting bug hit.
When his cousin Miguel Ferrer and uncle Jose Ferrer (the son and husband of Nick's sister, Rosemary Clooney) were shooting a horse racing flick in Kentucky, they offered George a small role and the acting bug hit. George eventually decided to move to LA to pursue an acting career but to make it at all in Hollywood, you need to earn your Screen Actor's Guild (SAG) card.
George got caught in his big fib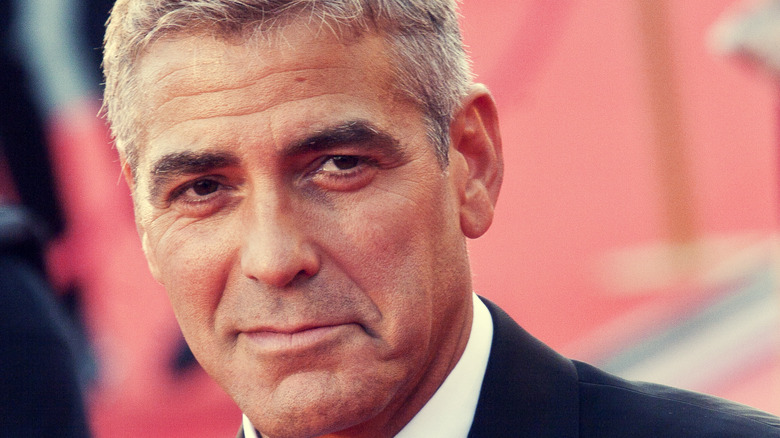 Shutterstock
The Screen Actors Guild requires a certain amount of work to be done in television or film before a person earns membership. Requirements have changed over the years, but as of 2021, a performer needs to have one principle speaking role or three days as a background performer to earn membership, according to SAG-AFTRA.org. 
George Clooney really wanted to be cast in a particular movie, so he told a little white lie about his SAG status to a casting director.
According to Vocal.Media, Clooney really wanted to be cast in the film but he did not have a SAG card yet. So, he told the casting director he had worked in the movie "Cat People." Unfortunately, she saw through that lie immediately because she had been the casting director on that film. She knew she didn't cast him, but perhaps she was impressed by his tenacity because she gave him a role in a movie that never ended up being made. Apparently, just being cast was enough to earn Clooney His SAG card and the rest is Hollywood history.