Whoopi Goldberg Takes Sides In The Meghan Deal Or No Deal Kerfuffle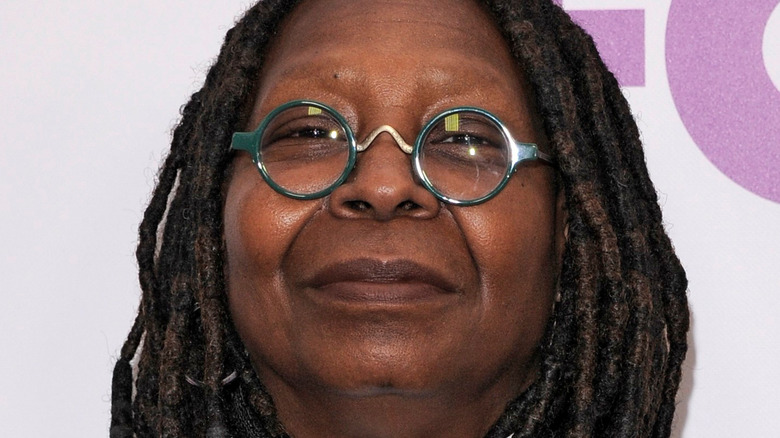 Ron Adar/Shutterstock
Meghan Markle has been under a global microscope since she began dating her now-husband Prince Harry, with whom she shares her son Archie and daughter Lilibet. The criticism, often centered around Meghan's race, in UK media coverage was especially brutal, per The New York Times.
Per The Washington Post, Meghan and Harry shared in their joint 2021 interview with Oprah Winfrey that the media attacks were part of their decision to let go of their official ties to the royal family and pursue their charitable ventures outside of the UK. But even as recently as Queen Elizabeth II's funeral proceedings in September 2022, Meghan Markle was back in the UK and once again the target of online vitriol, per Cosmopolitan. And the couple's new life in California has not been without its fair share of challenges (via The Cut).
On an episode of Meghan Markle's podcast "Archetypes" titled "Breaking Down the Bimbo" she told guest Paris Hilton about her experience appearing on "Deal or no Deal" between 2006 and 2007. And, unsurprisingly, her comments have garnered negative attention from the internet. On the talk show "The View," the roundtable got into what they think of Meghan Markle's memories of her time on set of the game show, and comedian Whoopi Goldberg didn't hold back when it came to passing judgment.
The show had rigid beauty standards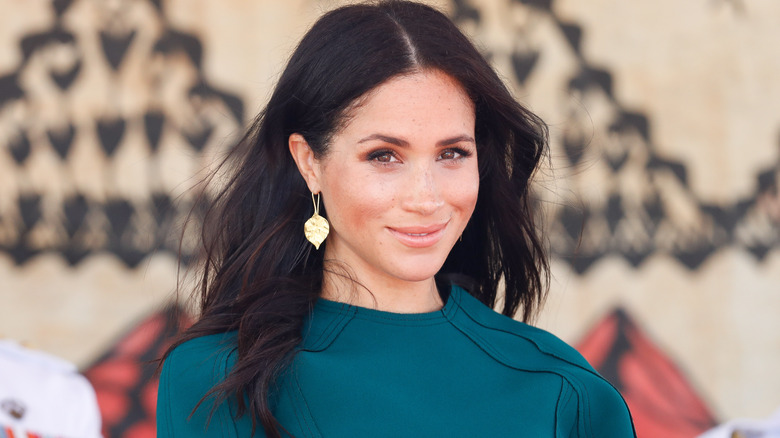 Chris Jackson/Getty Images
On "Archetypes with Meghan" the former royal, Meghan Markle, spoke with Paris Hilton about her time on "Deal or No Deal" and how it affected her sense of self. Markle shared, "I was thankful for the job, but not for how it made me feel." She explained, "I would end up leaving with this pit in my stomach, knowing that I was so much more than what was being objectified on the stage."
Markle described the regular spray tans she was expected to get before appearing on the show, producers asking her to suck in her stomach on camera, and undergoing intensive beauty routines to meet the producers' standards. "There was a very cookie cutter idea, of precisely what we should look like," she said. "It was solely about our beauty."
She compared her experience to her previous role as an intern at the U.S. Embassy in Argentina and being "valued specifically for my brain." She told Hilton of her "Deal or No Deal" role, "I didn't like feeling forced to be all looks and little substance."
It isn't at all uncommon for actresses to express mixed feelings around having their looks valued above all else. Jennifer Aniston penned an essay for The Huffington Post about being held to "some warped standard of beauty" in the media, while other actresses have expressed their more positive relationships with being objectified or sexualized.
However, when Whoopi Goldberg and other hosts on "The View" took on this story, the comedian had a different mindset on Markle's past gig.
The comedian made a statement about performing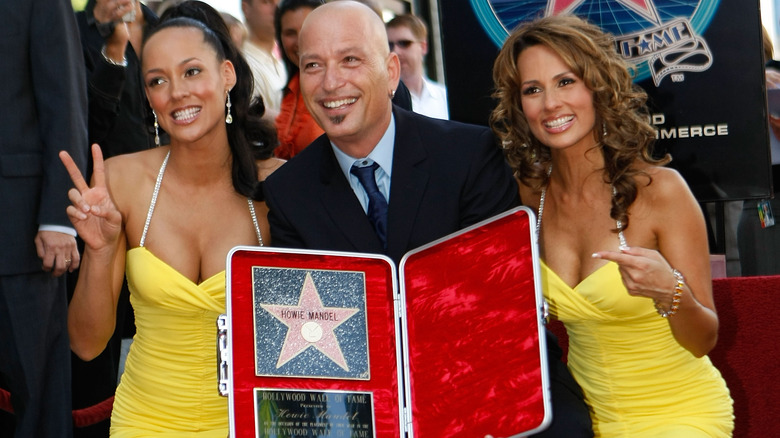 Michael Buckner/Getty Images
After listening to Meghan, Duchess of Sussex's comments about feeling objectified on the "Deal or No Deal" stage, Whoopi Goldberg said to her co-hosts on "The View" that it was unlikely the show's participants were actually ogling Markle. "They're thinking, 'I want the money,'" Goldberg concluded.
Of course, there was also an audience of 13 million watching Briefcase Beauties each night, per Markle's former cast mate Claudia Jordan, who weighed in on Markle's comments via social media. "Lord knows I've been defending this woman in the media for years," she wrote (via Daily Mail). "And I still will, but I just didn't want any misunderstanding about the climate and environment on the 'Deal or No Deal' set."
Jordan, who appeared on the show between 2005 and 2009, per IMDb, went on to clarify, "'Deal or No Deal' never treated us like bimbos. We got so many opportunities because of that show." Jordan also acknowledged host Howie Mandel as "nothing but kind and respectful to all 26 of us." 
Whoopi Goldberg, for her part, stated that Markle herself could be to blame for her negative experience on the show. "The objectification might be coming from you, and how you felt about how these women were being portrayed," the comedian shared. "That's what you have to change, because we're performers," Goldberg said. "We're not journalists, we're actors."
Of course, Markle has since transitioned out of acting, and her public-facing role — which includes mental health advocacy, charity work, and deals with Spotify and Netflix — now seems to be a better fit for her talents.