If You Love Normal People, Here Is The Book You Should Read
During the height of the pandemic, a lot of people turned to consuming more media to fill up the 24 hours of each day spent at home. People often returned to comfort shows, such as "The Office," which was the most streamed show that year. Newer shows like hit romance reality "Love is Blind" and gripping dramedies such as "I May Destroy You" were enjoyed and discussed by millions (via iNews). Among the landscape of Zoom conversation starters is "Normal People." The one-season show on Hulu follows Marianne and Connell, two people from a small town in Ireland from vastly different backgrounds. Through the course of a few years, the show follows their on-again, off-again dating lives as they graduate from high school and attend the same college.
The drama has a 91% on Rotten Tomatoes and has received rave reviews. The two main characters have incredible chemistry, exploring what it means to grow apart and together as you discover who you're meant to be (via The New York Times). Despite being influenced both intentionally and unintentionally by their peers and environments, Marianne and Connell have a pull towards each other, learning to fade out the world as they learn to truly listen to one another.
The book you should read if you love Normal People
"Normal People" was adapted from a novel of the same title by Sally Rooney. A year after the show came out, Rooney released a novel called "Beautiful World, Where Are You?" The book has many things in common with "Normal People," but this time, it follows two best friends and their relationships with two different men. Just like "Normal People," there are trips to Italy, breakups and makeups, and romantic rendezvous.
While the format and themes are quite similar, the characters in "Beautiful World" are in their late 20s and early 30s. Instead of fretting over the trivial things that are prominent in high school and university, the characters are faced with a stronger sense of urgency now that life is more serious at that stage. The characters continuously strive to find stability and peace in a chaotic world. It's almost a fast-forward of the lives of Marianne, Peggy, and Joanna. Young women in college go from discussing the tribulations of the real world to actually living through them and navigating them.
Books to read if you love Sally Rooney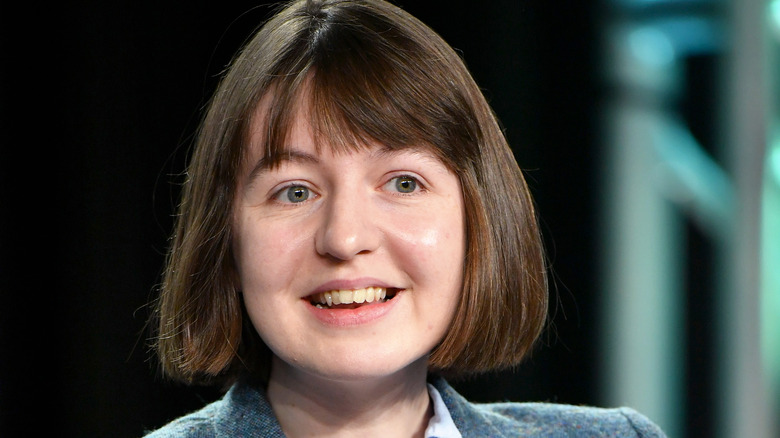 Amy Sussman/Getty Images
Ever since the release of "Normal People" on Hulu, Rooney has become an acclaimed writer. Readers of her work have praised her for thoughtful prose and realistic, yet still romantic, approach to love. Her characters are often a bit messy, but always earnestly trying to find their way through life.
If you thought there couldn't be anything more chaotic than Connell refusing to date Marianne in public, read "Luster" by Raven Leilani. The book follows Edie, a 23-year-old woman who begins an affair with Eric, an older man who claims to be in an open marriage.
If the undercover romance between old classmates drew you to "Normal People," read "Seven Days in June" by Tia Williams. The novel tells the love story of Shane and Eva. Over a decade prior to meeting again at a work event, they had a week-long affair, one that none of their friends knew about. Now, with 15 years of time apart and time to grow, they take a leap and rekindle their romance.