The Most Streamed Show Of 2020 Will Surprise You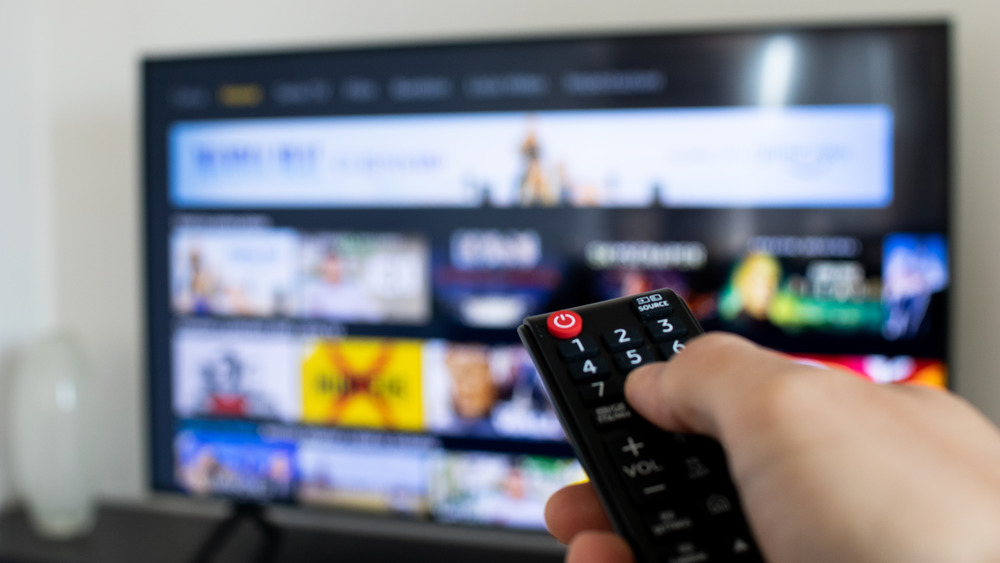 Shutterstock
For many of us, with all the time we're spending indoors, last year was a big year for streaming. You may have seen the Twitter-sphere blow up about the latest HBO prestige drama, or maybe the people on your office Zoom call won't stop talking about what they're binging on Netflix. The most streamed show of 2020 however wasn't one of the exciting new releases like Tiger King or The Queen's Gambit. It wasn't a returning favorite like The Mandalorian or The Crown. The single most streamed show of 2020 was actually just a familiar sitcom from 2005. The most-streamed show of 2020 was, by a long shot, The Office (via Variety). 
In fact, the top three shows were all series that had finished airing before quarantine began. While The Office came in first place, with Americans streaming 57.1 billion minutes of the show over the course of the year, Grey's Anatomy came in second, with 39.4 billion minutes streamed, and Criminal Minds came in third at 35.4 billion minutes. 
We spent 2020 comfort-watching old favorites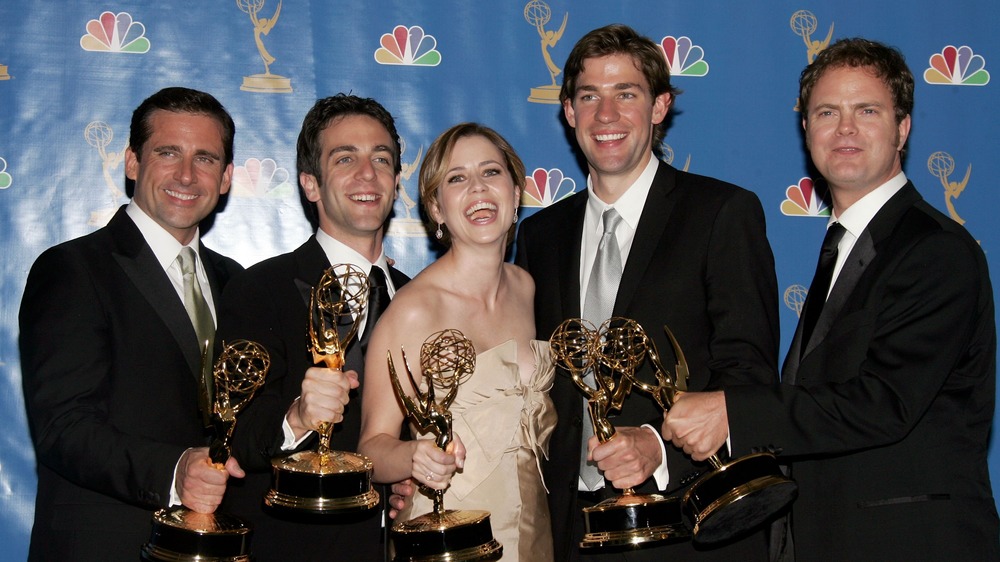 Frazer Harrison/Getty Images
The New York Times attributes The Office and other familiar series' immense popularity in 2020 to viewers' desire to watch something that would offer them some fun, easy escapism during a stressful time — that is, when we weren't watching the news. Sure enough, the top ten list also included other easy viewing sitcoms like New Girl and Schitt's Creek — shows that offer laughs and easy resolutions to manageable, relatable problems. 
These numbers come from the "TOPS OF 2020: NIELSEN STREAMING UNWRAPPED" analysis. As the research firm explains, "While original content can generate buzz and draw in audiences, library content is what viewers find comfort in, watch casually and often return to. Simply put, they're known quantities."
The most streamed movies were also comfortable, escapist family favorites: Disney musical comedies Frozen II and Moana. The most popular original series, meanwhile, was Ozark, with Lucifer and The Crown coming in second and third respectively. Surprisingly, Tiger King was down at number four, and The Queen's Gambit didn't even make the list.