The Royal Mint Is About To Give Queen Elizabeth And King Charles The Harry Potter Treatment
For fans, it might be hard to believe that the very first book in the Harry Potter book series by J. K. Rowling was released a full twenty-five years ago, but it's true! The book Harry Potter and the Philosopher's Stone just turned the big 2 5, and because Rowling and her initial book are both British, England is celebrating the anniversary in a very special way (via The Mirror).
This week, the Royal Mint released the first of what will be a series of commemorative coins featuring Harry Potter characters. Two different coins will be released this year, while the next two will be released the following year. The first two coins will feature a deeply-significant British figure: the late Queen Elizabeth II. Meanwhile, the two coins set to be released next year will feature King Charles. 
The first coin in the collection features the star of the world-altering series about a boy who lived under the stairs: Harry Potter himself. 
Who will be featured on each coin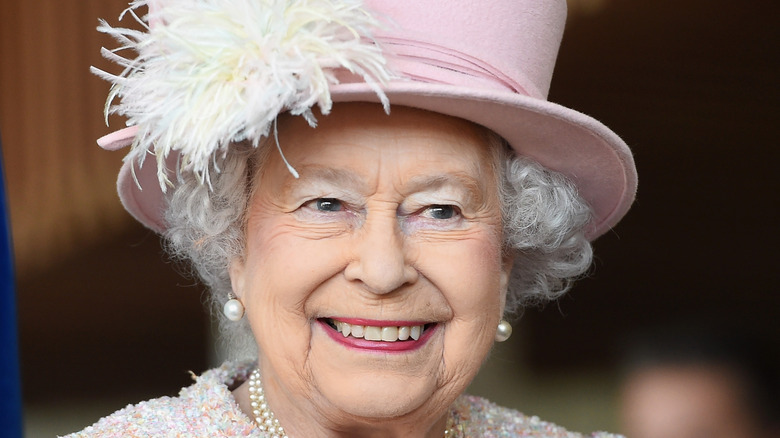 Stuart C. Wilson/Getty Images
The Royal Mint's website advertises the collection of coins this way: "Beginning with the boy wizard himself, our spellbinding collection celebrating the magical world of the Harry Potter stories marks the first time Harry Potter has appeared on UK coins." The mint says it is expecting high demand for its Harry Potter coins.
There are a range of materials to choose from, whether buyers want a coin that will be circulated, or a coin made of silver or gold with the same images, which will not be circulated. Also available are display and protective cases for the coins in case collectors want to keep them in a prominent place in their homes for display.
While we know the late Queen Elizabeth II will be featured on the backs of the first two coins and King Charles will be featured on the following two, the front of upcoming releases will feature Hogwarts Express, Professor Albus Dumbledore, and Hogwarts School of Witchcraft and Wizardry (via The Mirror).