The Bold And The Beautiful's Sean Kanan Explains Deacon's Bizarre Relationship With Sheila Carter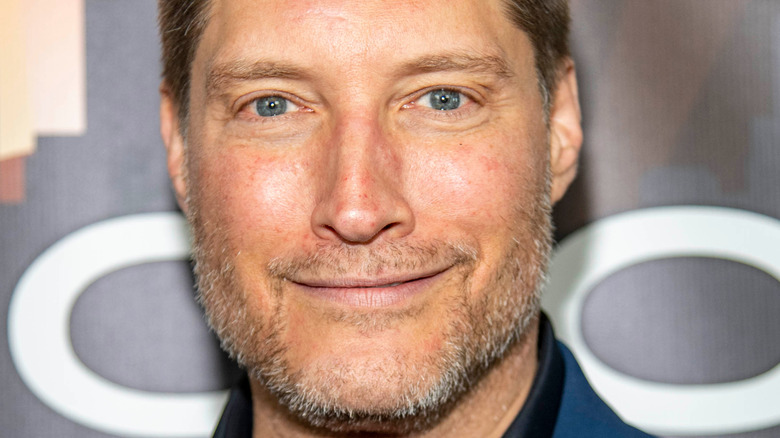 Eugene Powers/Shutterstock
"The Bold and the Beautiful"'s Deacon Sharpe (Sean Kanan) is someone who has had some difficulty navigating his love life ever since his return to Los Angeles after apparently coming back from the dead. And while he's had very interesting relationship timelines with women such as Quinn Forrester (Rena Sofer) and Brooke Logan (Katherine Kelly Lang), it seems like Deacon's past keeps creeping up on him. There was recently a special "The Bold and the Beautiful" and "The Young and the Restless" crossover episode in which Deacon briefly reunited with Nikki Newman (Melody Thomas Scott), although it wasn't the reunion that he was hoping for. 
While Deacon definitely tried to remind Nikki of what was once between them, his portrayer Sean Kanan told TV Insider, "Nikki is a woman who's a class act. I'm guessing on some level she's an in-your-face reminder that there's a difference between the life Nikki leads and the life Deacon leads." In other words, that ship has sailed many moons ago
That said, there's been another woman in Deacon's life who has been making just as many waves as all the women of his past: Sheila Carter (Kimberlin Brown). However, this pairing is a little different as Kanan himself recently explained his character's bizarre relationship to the resident villain known as Sheila.
Deacon can't help but feel a spark between him and Sheila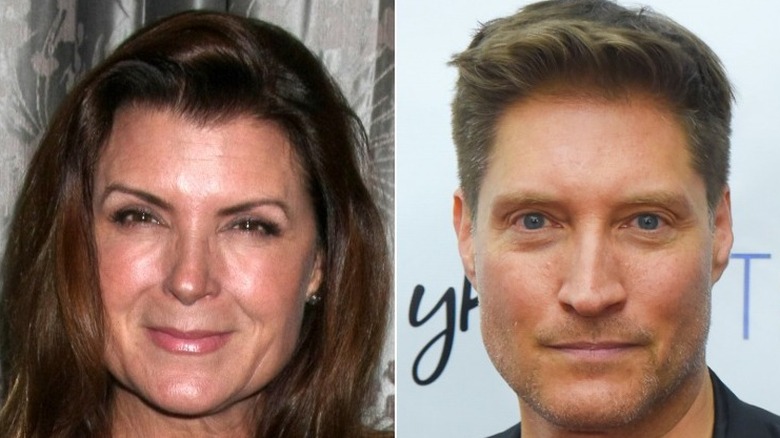 Michael Mattes & Kathy Hutchins/Shutterstock
While Deacon Sharpe has definitely made a lot of mistakes in the past, as detailed by Soap Hub, there's a good chance that Sheila Carter might end up being one of his favorite mistakes — or not. In an interview with Soap Opera Digest, actor Sean Kanan recently explained why his character just can't seem to keep away from Sheila, even though he knows better. Even though Deacon keeps taking one step back, it's Sheila who is making them take two steps forward. Kanan told the publication, "The thing with Sheila is, she is obviously capable of some horrendous things but she says, 'I'm not leaving.' Deacon could have just left his place but the reality is, they started to forge this sexual bond and are actually starting to have feelings for each other, which is beyond crazy."
If that weren't enough, Kanan also said that his character "can be a bit of a magnet for crazy," which is probably why Sheila refuses to go anywhere. Then again, Kanan did tell Soap Central back in February 2022 that there was something about Sheila that pulled his character to her. He said, "One thing I really like is that Deacon has this relationship with Sheila that brings out this one aspect of his personality, which is kind of a very quippy and fun back-and-forth with her." Love sure is a drug, isn't it?