What Can You Wear When The Dress Code Is Business Cocktail?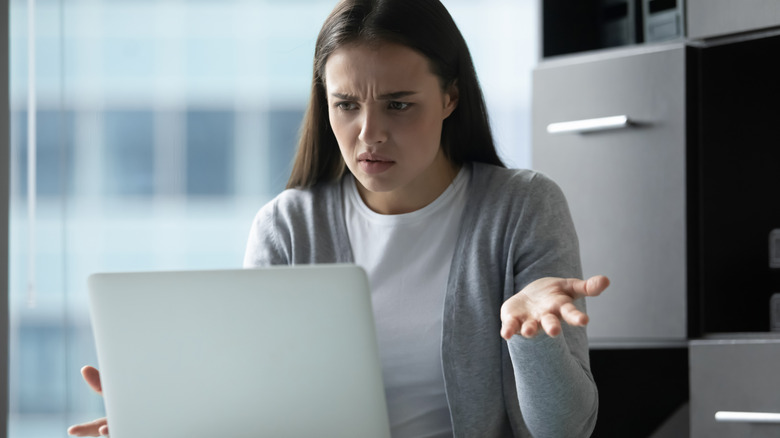 fizkes/Shutterstock
We've all heard of business casual. And, cocktail attire. Leave it to the 2020s to hit us with a new hybrid dress code called business cocktail, which may serve to confuse, well, a lot of us. Does this requirement mean we meant to sip cocktails at work? Not exactly. Allow us to decode the business cocktail dress code.
First, as Who What Wear notes, sometimes when you learn attire for an occasion is business, you may think, yawn. Typically business attire is appropriate in any professional setting and can range from casual in nature to more dressy with suits required (via Indeed).
The good news when it comes to business cocktail is that this layer of the dress code invites you to add more fun to your outfit. Traditionally, as Brides points out, cocktail attire would suggest you are supposed to dress in the not-formal-but-not-casual vein. For a guy, a suit with a tie is expected, while a woman can sport a cocktail dress.
If you are thinking that button-up business wear and cocktail attire, which you may have been asked to wear to a wedding, not to work, are seemingly at odds with one another, we are right there with you.
Adding one style element changes everything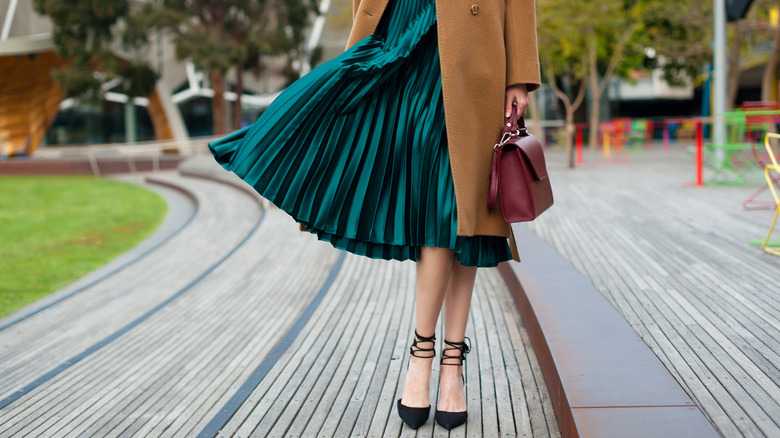 Sabelnikova Olga/Shutterstock
The business cocktail look seems to be all about dressing to easily transition from a business meeting to after-work drinks, or from the work day to a holiday party (via Glamour).
To check the box on the business piece of the puzzle, don't wear anything that you wouldn't typically don for a meeting with the boss, such as a very low-cut top or super-short skirt. In other words, don't ignore the "business" in business cocktail.
Meanwhile, a bit of research about how to dress business cocktail reveals that any business-appropriate look can be transformed into a more cocktail look by having some fun with your footwear choice (via Who What Wear). Another way to style yourself for the afterparty is to add some fun jewelry or outfit elements that feature interesting necklines or cuts — again, without being super revealing or tight.
Overall, transforming a look from business to business cocktail can be as simple as switching out your skirt from a more conservative silhouette to something with a bit of movement or texture. Slipping on shoes with a bejeweled element and a statement necklace also accomplishes the same vibe.
Men get to have more fun, too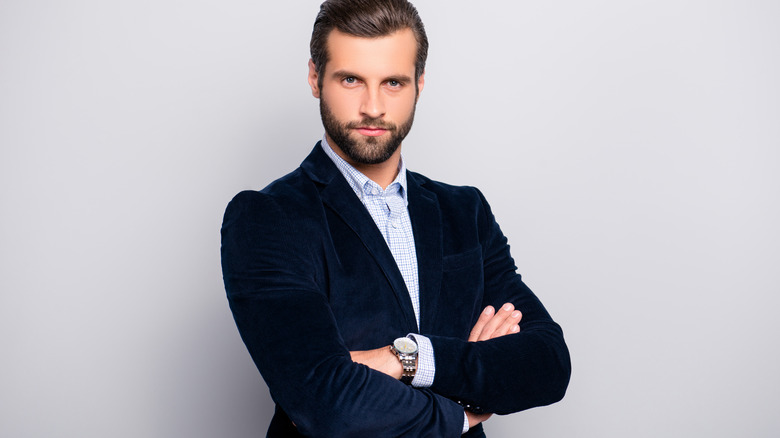 Roman Samborskyi/Shutterstock
For men, the "cocktail" in business cocktail suggests you can ditch the tie and sport a sport coat and collared shirt with nice pants — they don't have to be suit pants — and more relaxed footwear, as in a loafer or boot instead of your typical dress shoes (via GQ).
The good news for men and women is that with any dress code that isn't strictly black-tie, there's going to be a bit of room for interpretation and personal style. In other words, you can't go too wrong.
Finally, one rule of thumb worth following is that when in doubt, go more business than cocktail. After all, if whoever stipulated the dress code wanted folks to dress casual or just cocktail, they would have said so. You could always grab a few extra accessories to stow away in your bag in case others around you are having more fun with their looks and you want to join the party!