The Women Days Of Our Lives' Bo Brady Loved When Hope Was Presumed Dead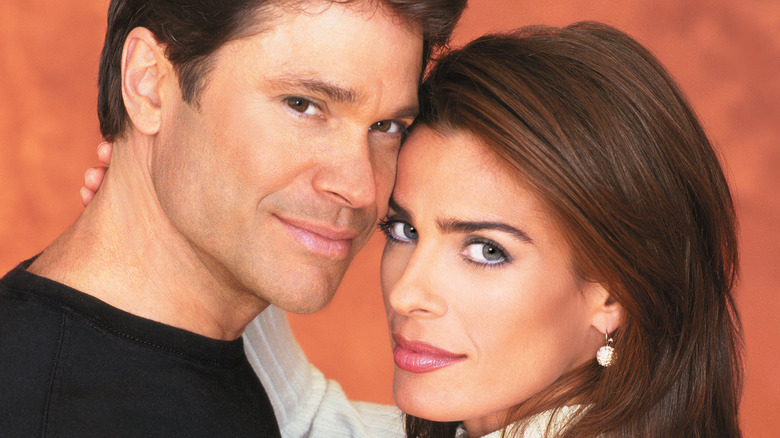 Getty Images/Getty Images
"Days of Our Lives" viewers know that the love story between Bo Brady (Peter Reckell) and Hope Williams (Kristian Alfonso) is unlike any other on the soap opera. The couple first met in the early 1980s, and sparks flew instantly, per Soap Central. However, Hope was engaged to be married to Larry Welch. They fell so hard for each other that they were unable to stay apart and after getting Larry out of the picture, Bo and Hope eventually got married in a lavish royal wedding given by the British royal family as a thank you for saving them from a murderer.
Bo and Hope had many adventures together, and the early days of their marriage was full of love and laughter. After Hope gave birth to the couple's son, Shawn-Douglas Brady, the couple decided to leave Salem behind for awhile and sail around the world with their baby boy. The pair were gone for three years before finally coming home to reunite with their family and friends (via Soaps). 
Sadly, the happiness of their homecoming was short-lived as Bo and Hope found themselves tangled up in a scheme orchestrated by Ernesto Toscano. Ernesto eventually took Hope prisoner and held her hostage in a cave. The cave exploded before Bo's eyes, leading him and everyone else to believe that Hope was dead.
Bo fell for Carly Manning shortly after Hope's presumed death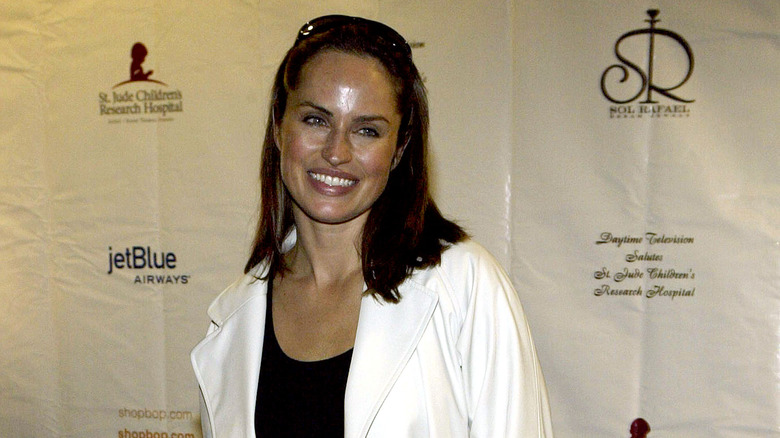 Paul Hawthorne/Getty Images
After Bo Brady believed that his wife Hope Brady had died in an explosion, "Days of Our Lives" viewers watched the character do his best to pick up the pieces of his life. Bo returned to Salem to raise his son as a single father. At the time, Bo and Dr. Carly Manning (Crystal Chappell) didn't like each other. They often butted heads and seemed to have very little in common. However, after Shawn-Douglas fell into a pipe at an oil site, Carly was the doctor who treated the little boy (via Soap Central). Carly and Shawn had a quick bond, and she even taught him how to do sign language to communicate with others. Bo and Carly eventually bonded as well over Shawn, and she began to develop feelings for him.
Bo and Carly eventually began dating and fell in love. However, Bo's love for his late wife Hope stopped him from making a commitment to Carly. Later, Carly agreed to marry Bo's biological father, Victor Kiriakis, but the night before their wedding, Bo wrote her an emotional letter and asked her not to go through with it. Carly and Victor's relationship eventually fell apart and she and Bo reunited. While in Mexico, the two had a symbolic Mayan wedding ceremony. Although they planned a real ceremony, the couple never officially walked down the aisle as she reunited with her ex-husband Lawrence Alamain, per Soaps in Depth.
Bo married Billie Reed before reuniting with Hope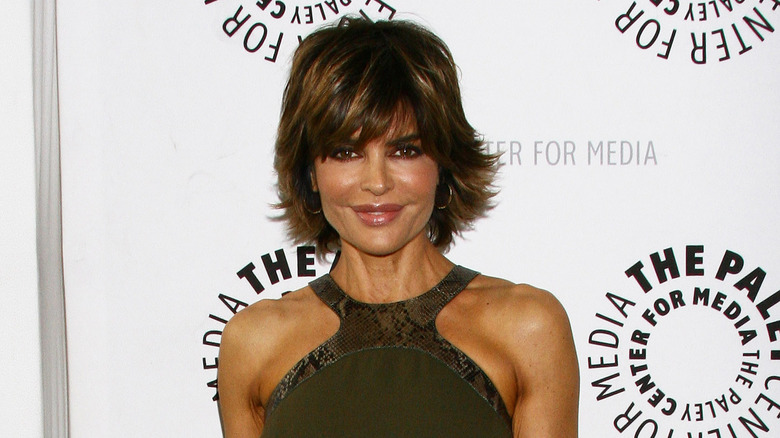 Tommaso Boddi/Getty Images
"Days of Our Lives" fans watched Bo Brady move on from Carly Manning to Billie Reed (Lisa Rinna). Billie was there to help Bo after both Hope's death and his split with Carly (via Soap Central). The two fell quickly for one another and got engaged. However, things got complicated when a woman named Gina was found at Maison Blanche and looked exactly like Bo's late wife, Hope Brady (via Soaps). Gina had no memory of ever being Hope or her friends and family in Salem. However, she came between Bo and Billie as Bo was obviously drawn to her. While Gina proclaimed that she wasn't Hope, Bo and Billie moved on with their wedding plans and eventually tied the knot.
Of course, Gina finally did regain her memories and revealed that she was, in fact, Hope Brady, Bo was torn between his feelings for Billie and his love for Hope. He couldn't fight his attachment to Hope, so he and Billie eventually called it quits so that Bo could reunite his family and get back together with Hope (via Soap Central). Years later, Bo and Billie found out that they had a daughter named Chelsea, who was presumed dead at birth.
After much drama, Bo and Hope finally got a happy moment when they were able to remarry in 2000. They went on to have two more children together — son Zack Brady, who died in a tragic accident, and daughter Ciara Brady. Sadly, their love story ended when Bo died in 2015 (via Soaps).