The Lifetime Movie You Didn't Know Kristen Bell Starred In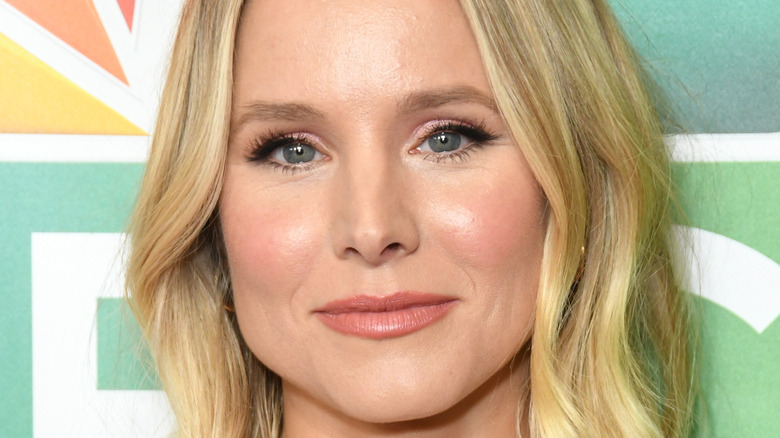 Quinn Jeffrey/Shutterstock
We may receive a commission on purchases made from links.
Kristen Bell achieved worldwide fame when she was cast in the titular role on "Veronica Mars." But Bell's career actually began on the stage. Cosmopolitan notes that, after moving to New York City to major in musical theater, she was cast in "The Adventures of Tom Sawyer" on Broadway. Bell ultimately chose to leave school before graduating and relocated to Los Angeles, seizing the opportunity to act full-time. 
After "Veronica Mars" ended, Bell continued to find success elsewhere, narrating the hit teen show "Gossip Girl" and landing lead roles in movies such as "Forgetting Sarah Marshall." In 2013, she used her well-honed Broadway skills to voice Princess Anna in "Frozen," where Bell's fans truly got to see the expanse of her talent. A few years later, Bell returned to television, fronting another hit show: "The Good Place."
It ran for four seasons, during which Bell was nominated for a Golden Globe. Although it was hard to say goodbye, the actor told Entertainment Weekly, "I was very happy with the tough-love ending that happened." While most of Bell's roles to date have been in big films and TV shows, many fans may be shocked to learn that she actually starred in a Lifetime movie along the way as well. 
Kristen Bell starred in Gracie's Choice on Lifetime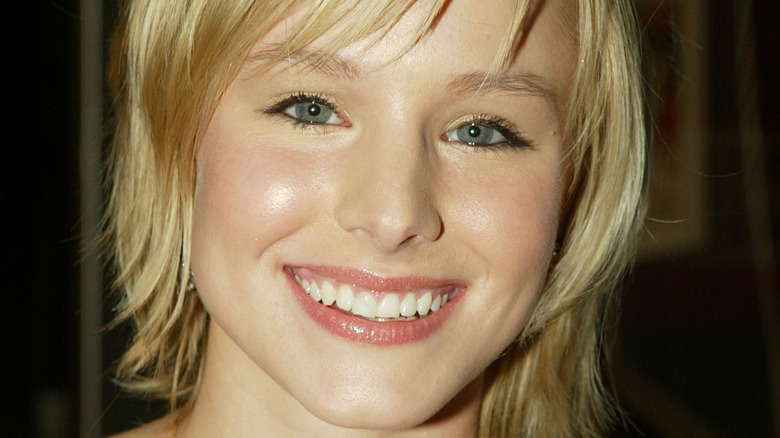 Kevin Winter/Getty Images
The year 2004 was quite a turning point for Kristen Bell's career. Her big-break show, "Veronica Mars," premiered of course, but we'd be remiss not to mention another job Bell took that same year. In fact, while fronting the beloved teen noir, Bell also featured in a Lifetime movie called "Gracie's Choice." The film follows Gracie, played by Bell, who must care for her siblings after her mother goes to jail, per Redbook magazine. 
The story is inspired by true events, according to ComicCon.com, and bears a passing resemblance to the popular TV show "Shameless," except it looks at a family who follows the rules rather than breaking them. Bell appeared in "Gracie's Choice" alongside the legendary Anne Heche, as her mom, who's dealing with substance abuse issues. Page Six reports Heche wanted Bell to play her in a movie about her life because they got along so well.
The late actor, who died in 2022, made the comment during an appearance on the "Behind the Velvet Rope with David Yontef" podcast, revealing she also would've accepted Miley Cyrus in the role. If you want to watch a young Bell with her iconic Season 1 "Veronica Mars" haircut, you can stream "Gracie's Choice" on Amazon Prime now. 
There are plenty of other roles you may not know Kristen Bell played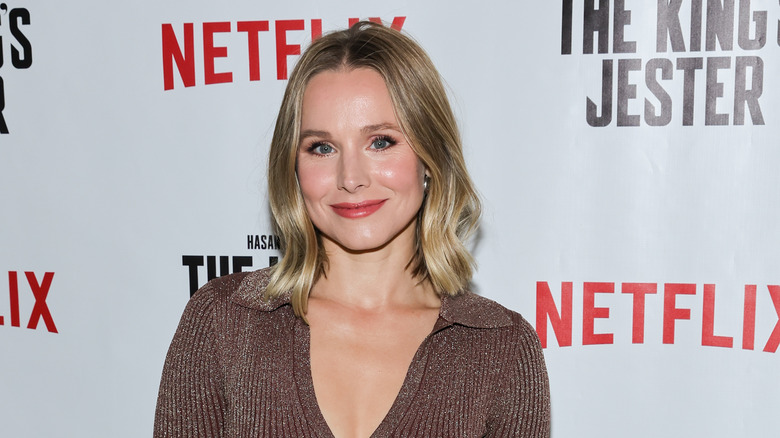 Matt Winkelmeyer/Getty Images
Kristen Bell is one of the most beloved actors in Hollywood, following years of well-received work in fan-favorite projects such as "Veronica Mars" and "Frozen." Even if you haven't seen everything Bell has ever done, you're still likely able to recognize her face in photos or her voice in animated films and songs. But even with her global fame, there are still some roles Bell has played that more casual fans may not know about.
According to MovieWeb, in 2012, Bell starred alongside Don Cheadle in "House of Lies," where she played his dedicated coworker and confidante. Outside of her leading roles, Bell also appeared in several hit TV series and movies as a supporting star. If you're a fan of "Parks and Recreation," you may remember Bell played Leslie's enemy, councilwoman Ingrid De Forest (via Collider). Bell also had small roles in "Scream 4," Heroes," and "Deadwood," among others. 
More recently, she appeared in the Netflix spoof mini-series "The Woman in the House Across the Street from the Girl in the Window." Co-star Mary Holland told The List, in an exclusive interview, "I adore Kristen Bell. I was a fan of hers for years before getting to do this show with her ... I could talk to her for hours. She's so lovely. She's so generous. She's so smart. It was a dream come true getting to get pampered in a spa with her."