How The White House Plans To Help Pregnant People Suffering From Opioid Addictions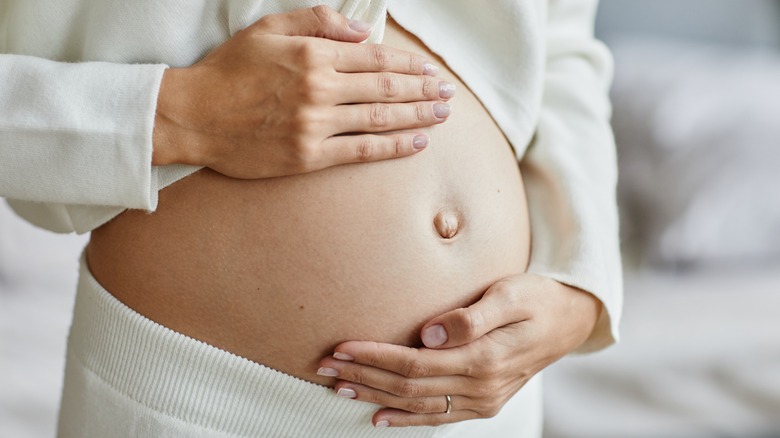 SeventyFour/Shutterstock
COVID-19 has not been the only epidemic the United States has been battling the last few years. Since 2016, the number of opioid overdoses rose dramatically, with 40% of those deaths linked back to prescribed opioids like fentanyl. With worries of a fourth wave of an opioid crisis upon us, the White House is making moves to help curb opioid overdoses and support pregnant people who are battling opioid addictions.
Back in the late 1990s, pharmaceutical companies promised opioid pain relievers weren't addicting, making healthcare providers feel safe enough to prescribe medications like fentanyl at what the U.S. Department of Health & Human Services calls, "greater rates." Coupled with "widespread misuse," by 2017 it was not only clear that opioids were very addictive, but that there was a major health crisis happening in the United States. In 2020 alone, studies show almost 92,000 people died from a drug overdose, with about 68,000 deaths linked directly to opioid abuse — an alarming jump in addiction-related deaths that research shows was exacerbated by the Covid-19 pandemic. 
As The New York Times explains, there are treatments to help curb opioid dependency, but they're still considered controversial, especially for pregnant patients. Studies show that when an opioid addiction is left untreated fetal developmental and placental function can be harmed. But medications like buprenorphine and methadone may help, and the Biden administration is working hard to get them to pregnant patients who want treatment.
President Biden wants to help pregnant patients get easier access to opioid addiction treatment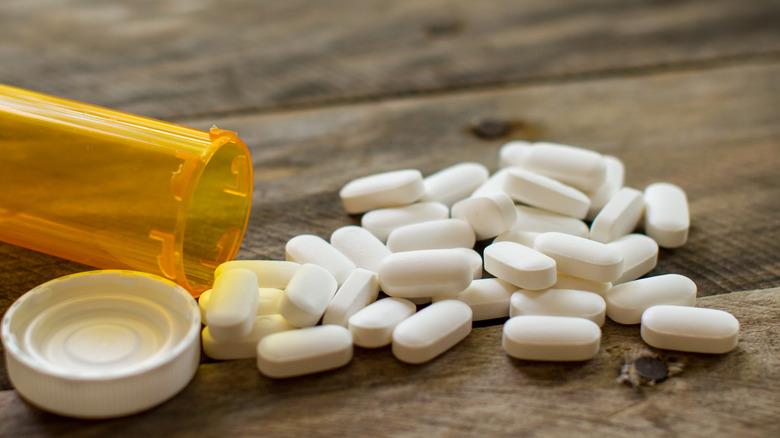 mwesselsphotography/Shutterstock
One of the many problems of using opioids during pregnancy is the increased chance in miscarriage or premature birth. Not only does opioid use during pregnancy increase the likelihood of miscarriage 2.5 times, but opioid use can also lead to low birth weight, developmental delays, behavior problems, birth defects, and even stillbirth, per the Barnes Jewish Hospital. Plus, a study just published in August found that even without abusing opioids, pregnant people just taking the medication for pain relief have a chance of passing neonatal opioid withdrawal syndrome onto their babies (via Contemporary Pediatrics).
But even for people who want to seek treatment, help can be rare. "Imagine coming to see a doctor for a new cancer diagnosis and being told there is a 50-50 chance you'll get treatment," Dr. Caleb Alexander, an opioid abatement expert, told The New York Times. "That's about how well some studies suggest we do with pregnant [people] with opioid addiction.
In a new initiative to close the gap between pregnant people and opioid addiction treatment, the White House announced the Biden Administration will partner with the Justice Department, the Department of Veterans Affairs, and the Indian Health Service to help increase pregnant people's access to opioid treatments. Despite being more likely to die from a drug overdose, pregnant people are less likely to be accepted into treatment programs.
What President Biden's new opioid addiction treatment program aims to do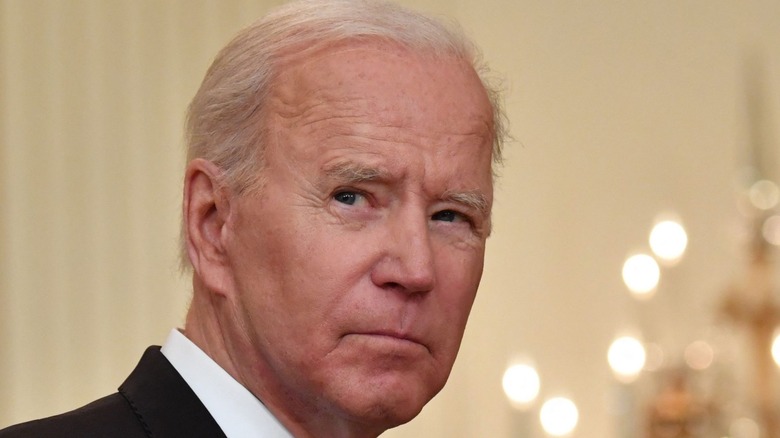 Shag 7799/Shutterstock
In a detailed report outlining the program, the White House says the Biden Administration will work to develop training programs for medical providers to help them better assist patients during and after their pregnancies. This includes increasing access to medications like buprenorphine and methadone — medications proven to help curb opioid dependency — and develop national certification standards for peer recovery support specialists.
According to The New York Times, the Biden Administration and the Substance Abuse and Mental Health Services Administration also want to work to get use of opioid treatment medications into drug court probation or parole sentencing. Studies show sentencing that includes approval of treatment medications like methadone is disproportionately low in communities that have been the most impacted.
For some healthcare providers, the reality of what the Biden Administration is asking for is still a long off. "If all healthcare institutions were ready to offer care, then it would be a lot easier to make that care happen," Dr. Stefan Kertesz, a clinician and addiction researcher at the University of Alabama at Birmingham told The New York Times. While he admits there was obviously a lot of time and research that went into creating the White House's report, "it is going to leave most of us on the front lines frustrated." In order for this plan to have far-reaching effects, the Times reports Congress will have to approve more spending — something experts have serious doubts will happen.
If you, or anyone you know, is struggling with addiction issues, help is available. Visit the Substance Abuse and Mental Health Services Administration (SAMHSA) website or contact SAMHSA's National Helpline at 1-800-662-HELP (4357).