Inside The Ultimatum Tucker Carlson Gave Regarding His Son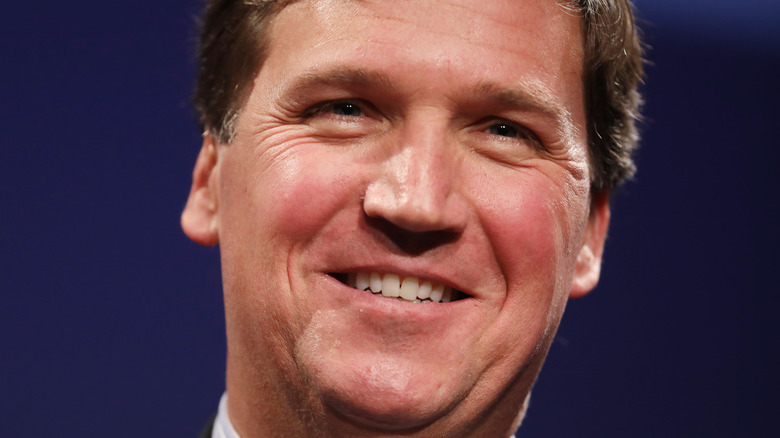 Chip Somodevilla/Getty Images
The midterm elections are quickly approaching. In just a week, Americans will take to the ballot box to vote in their local congressional race. This year's midterm elections are especially important for both parties. For the Democrats, they will be hoping to maintain control of the Senate, with seven swing states seeing important political races this November (via Bloomberg). The races in Arizona, Nevada, Pennsylvania, Wisconsin, Georgia, Ohio, and North Carolina are the most important for Senate Democrats.
As for the Republicans, they will be seeking to capitalize on America's growing concerns over the economy, per The New York Times. The Republican party plans to use the concerns over rising gas prices as just one way to swing voters to their side.
During important election cycles, much like this one, voters tend to tune into their favorite news networks to figure out how to vote. Fox News is one of those networks, and Tucker Carlson is one of the most popular hosts on the platform. However, a new ultimatum issued by the host might have a state representative's race at risk.
Carlson is using his power to possibly derail a representatives campaign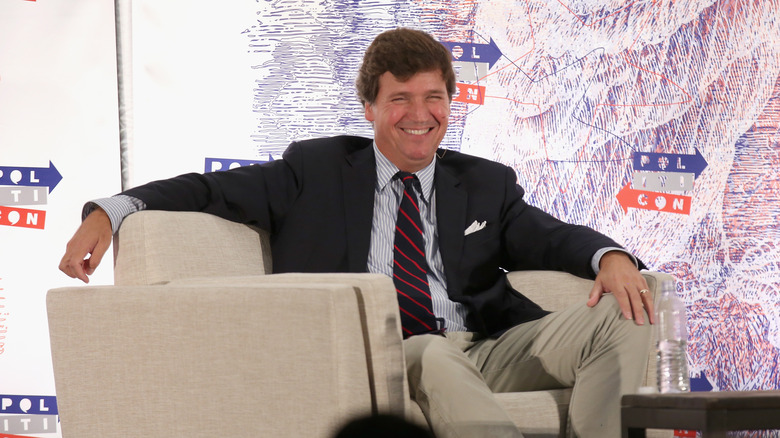 Phillip Faraone/Getty Images
In 2021, Time ran a story about how Fox News commentator Tucker Carlson had become the most influential conservatives in the country. In July of that year, "Tucker Carlson Tonight" was the highest-rated cable show, beating out news programs on CNN and MSNBC. Many voters turn to Carlson during election season, and he could very easily take down someone's campaign with his influence.
According to Axios, that might happen. Carlson's son, Buckley Carlson, was hired by Representative Jim Banks of Indiana. In an article posted by The Daily Beast, where an anonymous GOP strategist said of Banks, "Deep down, he dies to be liked by the Establishment. He hires Tucker Carlson's son, a 24-year-old kid, to be his communications director."
The quote is believed to have been said by someone involved with Representative Tom Emmer of Minnesota, who is facing off against Banks for the position of House Republican whip.
Carlson issued an ultimatum to Emmer in an angry phone call — either reveal who made the statement about his son or he will publicly state that it was the representative himself who was the anonymous source (via Axios). With Carlson's political power, this could be a major blow to Emmer's campaign.
Donald Trump Jr. also claimed that Emmer was the one who made the statement, stirring the pot even further against the representative.