How The October 25 New Moon Will Affect You If You're A Leo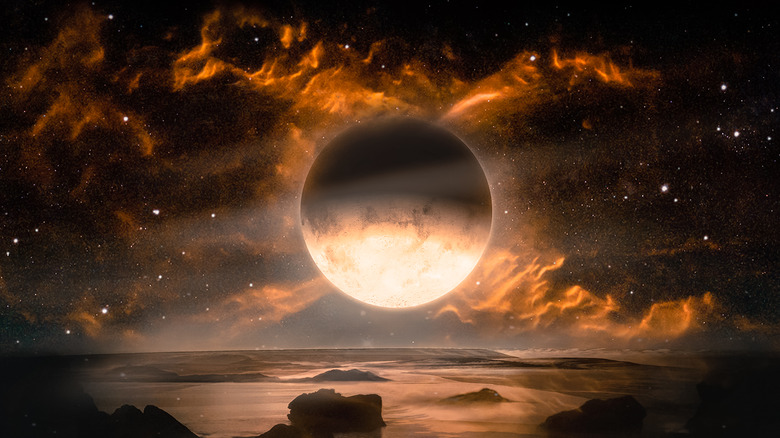 Elena11/Shutterstock
The leaves are falling, the smell of pumpkin spice fills the air, and of course, Halloween is days away. It's officially fall and with spooky season in full swing, it's only right that a lunation takes place to usher us into it. While it would certainly add a little flair to have a full moon landing on Halloween night, don't sleep on the mystical powers a new moon can hold. In fact, the October 25 new moon is made all the more magical by coinciding with a partial solar eclipse. 
Landing in the sign of Scorpio, this new moon is even more powerful as astrologer Inbaal explains, "Scorpio is a sign linked with mysticism and esotericism, those qualities and values in life that cannot be measured and cannot be grasped," per Good To Know. Inbaal adds, "The New Moon is a great time to ask for those elements to enter our sphere. Ask the reborn moon to inspire you, open your third eye, and make you more spiritually aware."
This powerful new moon is set to impact everybody, but it will be especially intense for a few zodiac signs. Leo, this one's big for you.
Face your feelings this new moon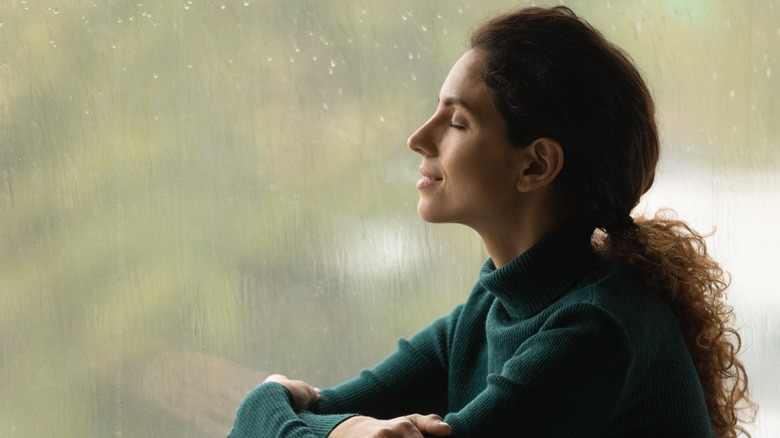 fizkes/Shutterstock
Something people always get wrong about Leos (July 23 – August 22) is that just because you love the spotlight, your business is all out there. The truth is, you actually value and guard your private life. Keeping your true thoughts and feelings all private can be blinding. It allows you to avoid facing harsh realities and instead let everything bottle up inside of you until you explore. 
Well, this new moon it's time to face your demons and unpack it all in order to move forward, per Woman and Home. The solar eclipse landing in your fourth house is the perfect time for you to tap into that lion's bravery within you and face your past. You may not realize it yet, but old trapped emotions have a way of impacting you today, and the only way to truly move forward and start anew is to release them by facing them. 
Your relationships today are being impacted by relationships in the past more than you know, and the only way to fix things now is to try to fix how you feel about your past (via Elite Daily). It's a big task to take on, and one that you've successfully avoided for quite some time, Leo. But it's time to come to terms with past hurt in order to fully heal today.
Family comes first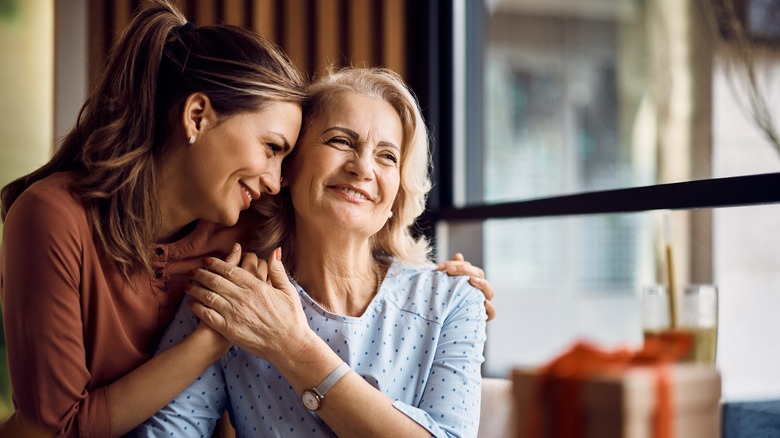 Drazen Zigic/Shutterstock
There's clearly a lot of intense self-work that needs to be done this new moon, Leo. It begins from within, but this new moon is also calling you to pay attention to your home life. Now, this can mean something as simple as cleaning up your space to help clear your mind, per Hypebae. However, it also means working on your relationships with your family. You may be feeling unsure or unappreciated by your family, but instead of avoiding these emotions share them openly to give people a chance to fix things. 
Astrologer Desiree Antila explains, "This eclipse will have you feeling like you need more than what you are currently getting," according to Bustle. Antila suggests, "Take some time to rest and recoup to figure out how to get what you need."  This new moon is shining a light on your home and private life. Your relationship with your family is a big part of what feels like home, but you may also be struggling to let go of somewhere you once considered home right now (via Elite Daily.) The fear may feel overwhelming, but the only way to be fearless is to face it and confront your inner emotions to allow yourself to confidently and freely move forward.