The Crush-Worthy Mean Girls Actor Who Stars In A 2022 Hallmark Holiday Movie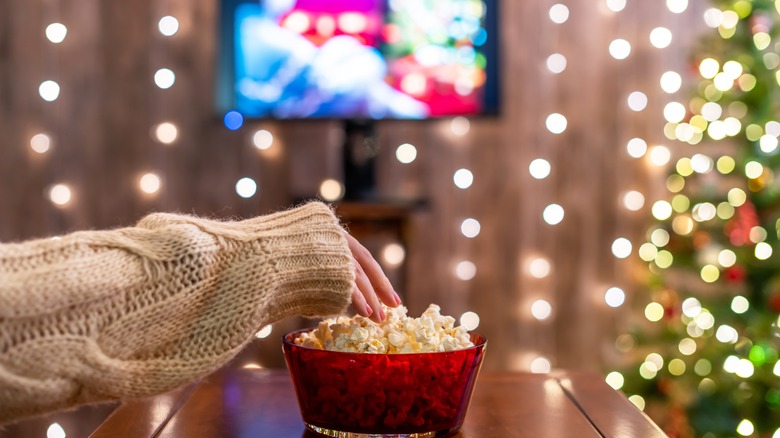 FTiare/Shutterstock
The holidays simply aren't complete without Hallmark movies. Getting cozy in the living room with fuzzy socks on and a mug of cocoa in your hands to watch Hallmark's lighthearted and wholesome romance flicks is a crucial part of the holiday season for some. 
Those are just some of the reasons people love to watch Hallmark movies, though. Hallmark Christmas movies could even be beneficial for your mental health. These films always manage to pull at our heartstrings and keep us warm as the weather gets colder, and they're even more enjoyable when familiar faces grace the screen.
With the holidays fast approaching, some of the best Hallmark movies to watch this Christmas will include actors you know and love. That's the case for a "Mean Girls" alum who has had a successful stint in Hallmark holiday movies recently. While it can be fun to be surprised by the stars who pop up in these holiday heart-warmers, you'll want to know which film to watch out for to see the heartthrob from "Mean Girls" again in a new role this December.
Jonathan Bennett will star in Hallmark's The Holiday Sitter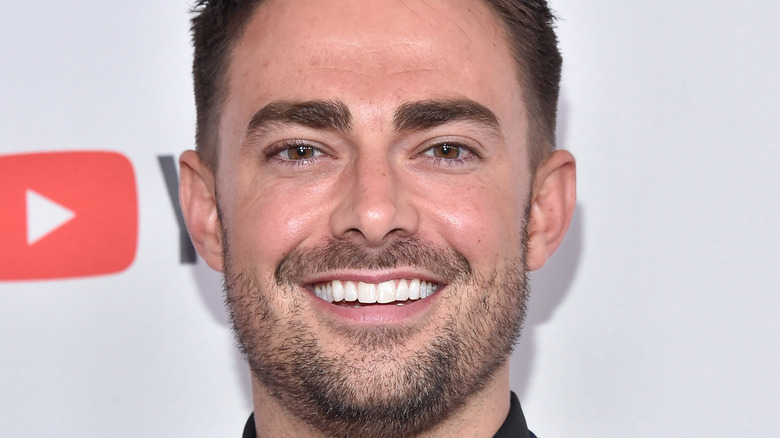 DFree/Shutterstock
When "Mean Girls" came out in 2004, it took pop culture by storm and cemented the iconic date of October 3rd in our heads. That's in part because of Jonathan Bennett's endearing portrayal of Cady Heron's crush, Aaron Samuels. But the actor has not retired from his days as a leading man onscreen. Jonathan Bennett will star in Hallmark's "The Holiday Sitter," per Variety.
Per Hallmark, "The Holiday Sitter" stars Bennett, George Krissa, and Chelsea Hobbs. The holiday film chronicles workaholic Sam who spends the days leading up to the holidays babysitting his nephew and niece. When Sam recruits his handsome neighbor Jason to keep a handle on the kids, he can't help but fall in love.
Bennett has starred in Hallmark films before, notably playing the leading man opposite Alexa PenaVega in 2018's "Christmas Made to Order." His new film is a game-changer, though, and fans will be tuning in to "The Holiday Sitter" not just to see the "Mean Girls" heartthrob in action but also for its landmark representation.
The Holiday Sitter is Hallmark's first LGBTQ+-centered romance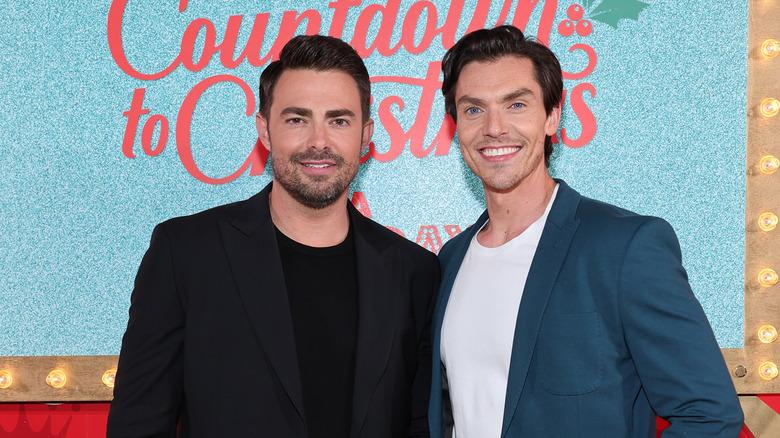 Mike Coppola/Getty Images
"The Holiday Sitter" is the first film of its kind from Hallmark. The film is making history as Hallmark's first holiday gay romance film, according to Out Magazine. 
Star Jonathan Bennett took to Instagram to share his pride and excitement for the film and its groundbreaking level of representation in a historically heteronormative space. "'The Holiday Sitter' will make history as the first Leading Gay Couple in a Hallmark Christmas movie EVER!" Bennett wrote. "Words can't describe what it feels like to have Executive Produced and starred in such an incredible story that will mean so much to so many!"
Bennett, who hosts the LGBTQ+ podcast PrideCast, is no stranger to being a trailblazer. Bennett was featured in Hallmark's "The Christmas House" in 2020, playing a character married to a man. The ensemble film was the network's first to center on a same-sex couple, according to PRIDE, although there were other couples in the film. He returned for a sequel the following year. However, "The Holiday Sitter" is the first Hallmark holiday film to focus solely on a queer romance.
Our hearts are already bursting. December 11 can't come soon enough.