The Bold And The Beautiful Fans Celebrate 30 Years Of Sheila Carter With Favorite Character Moments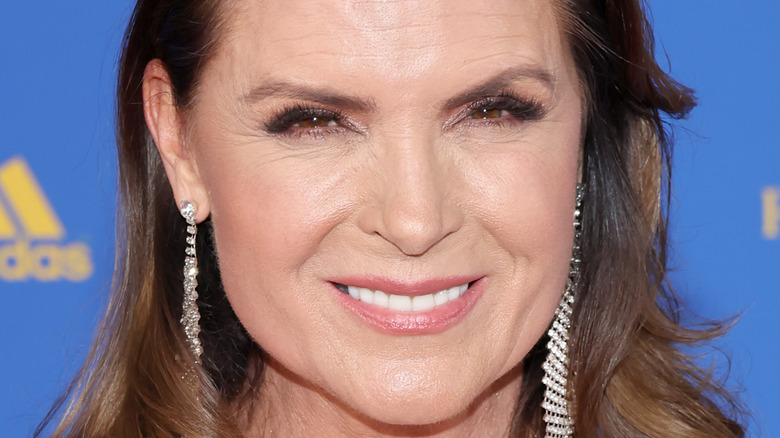 Amy Sussman/Getty Images
There's no villain in the world of daytime television like Sheila Carter (Kimberlin Brown). Her list of crimes on "The Bold and the Beautiful" and "The Young and the Restless" is largely unmatched, with her reign of terror currently going as strong as ever. Her latest stint into everyone's lives has been one for the books, with the wrongdoings and delusions growing by the day. Sheila's most recent return on "Bold" began with a bombshell reveal that she was Dr. Finn's (Tanner Novlan) biological mother, ruining the ending to Finn and Steffy Forrester's (Jacqueline Macinnes Wood) fairytale wedding (via Soap Central).
After telling Finn the truth about his maternity, Sheila's unpredictability only escalated from there. In an attempt to remain close to Finn and her grandson Hayes, Sheila confronted Steffy in an alley. The altercation resulted in both Steffy and Finn being shot, with the latter being presumed dead for months. Since the truth about Finn surviving was exposed and he returned, Sheila's been on the run from authorities, faking her death to avoid capture. With everyone under the false impression that she was killed, Sheila's been secretly staying at Deacon Sharpe's (Sean Kanan) place (via Soaps In Depth).
However, Sheila has been wreaking havoc for a lot longer than the last year. In fact, she was first unleashed on Los Angeles many years ago, with this year being the anniversary of her arrival. Fans have taken to social media to celebrate the monumental milestone for daytime's favorite baddie. 
Sheila's most infamous crimes top fan's favorite moments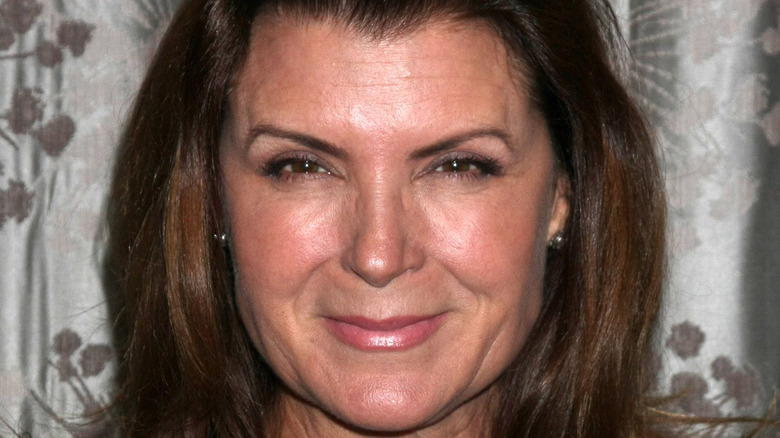 Kathy Hutchins/Shutterstock
30 years of Sheila Carter means 30 years of the most bizarre, unexpected, and jaw-dropping moments in daytime television history. Sheila first made her debut on "The Bold and the Beautiful" in 1992, two years after her first stint on "The Young and the Restless." For the next three decades, Sheila appeared on both shows in a recurring basis, and fans are sharing their favorite memorable and menacing moments after being asked by the official "B&B" Twitter account.
One viewer shared a recent Sheila moment, tweeting, "I have a few favs but recently when she picked up Deacon & smashed him in disguise & he was instantly sprung! Sheila just needs love & acceptance lk everyone else. She just doesn't accept rejection very well, not well at all! That's what makes her so lovable! Congratulations!" Another fan shared one of Sheila's most infamous crimes as their favorite, saying, "When Sheila Carter shoots Brooke and Taylor. Such a tense scene! Amazing acting by the three ladies + John! The reactions on Sheila's face are terrifying – you realize how she is fighting with herself b/c she doesn't want to hurt others, but at the same time she can't stop."
One of Sheila's early moments also made the list, with one viewer writing, "I started watching B&B only for Sheila's epic catfight with Lauren before Sheila's wedding to Eric and I stuck around to see what would happen at the wedding."