The Soap Opera That You'll Fall In Love With If You're An Aries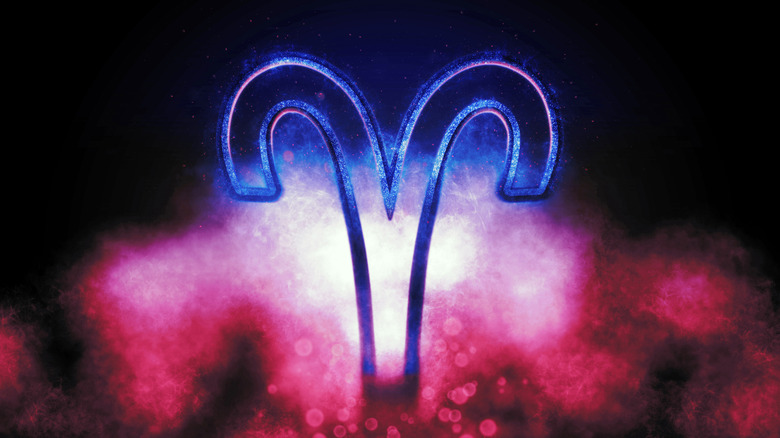 Allexxandar/Shutterstock
A typical Aries is someone who doesn't abide by society's rules. That's because they are the kind of people who take risks and like to be courageous in their decisions and spontaneous in their actions, according to Co-Star. If there's anyone who knows this feeling all too well, it's Arien Michelle Obama. In her book, "Michelle Obama in her Own Words: The Views and Values of America's First Lady," she said, "You can't make decisions based on fear and the possibility of what might happen." That's something that most Aries signs already know, as they are passionate people who often become leaders in their communities (via Allure). That said, Ariens can also be the type of people who second-guess their decisions after they've been made. 
When it comes to both good and bad decisions, the characters of some of our favorite daytime television shows have made plenty of them. Yet, there is one soap opera that would appeal to an Aries viewer more than the rest, for plenty of good reason.
General Hospital is perfect for the Aries viewer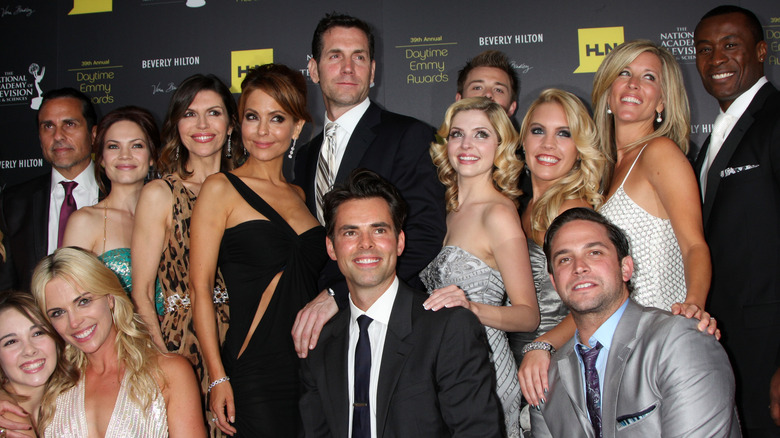 Kathy Hutchins/Shutterstock
When it comes to the fictional world of Port Charles, there's no telling what anyone will do at any given moment. That's just one of the reasons why "General Hospital" is a good fit for any Arien viewer. The long-running daytime television show has everything an Aries soap fan looks for, especially when it comes to predicting the unpredictable.
For example, who would have thought that mob boss Sonny Corinthos (Maurice Benard) would leave his five-time wife, Carly Corinthos (Laura Wright), for Nina Reeves (Cynthia Watros)? Luckily, Carly has cried few tears over the demise of her marriage and has already moved on with Drew Cain (Cameron Mathiston) and solidified their new "supercouple" status.
Now, when it comes to bravery, many "General Hospital" characters and actors know how to show it. It took a lot of courage for actors Sofia Mattson and Johnny Wactor, who play Sasha Gilmore and Brando Corbin, to tell the story of baby Liam's death in 2021, per Soaps in Depth. Also, the writers of the hit ABC soap tackled another heartbreaking storyline in which Sonny's father, Mike Corbin (Max Gail), died after dealing with Alzheimer's disease for several months (via Soaps). And, of course, you can't talk about characters' personal challenges without mentioning Alexis Davis (Nancy Lee Grahn) and her struggle with alcoholism (via Soap Hub).
However, the powerful and thought-provoking writing isn't the only reason Aries fans should tune in to "General Hospital."
Viewers can always expect the unexpected in Port Charles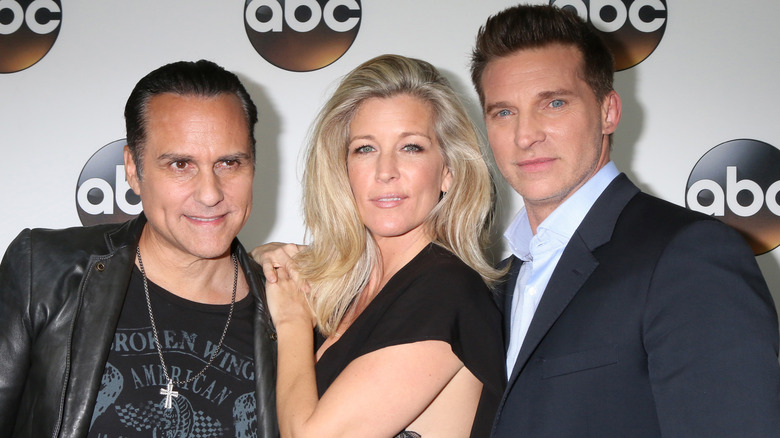 Kathy Hutchins/Shutterstock
The Aries soap fan is someone who loves high-energy drama, per Cosmopolitan, and "General Hospital" sure has a lot of it. No one can forget how the sinister Nelle Benson (Chloe Lanier) orchestrated the accident that left Michael Corinthos (Chad Duell) trapped in a fiery car (via Daytime Confidential). Or the time "GH" history repeated itself when Brena Barrett (Vanessa Marcil) stepped into a limo after her wedding to Sonny Corinthos, only for it to explode a few seconds later, per Soaps. There's also the conflicted history of the legendary Luke and Laura Spencer, whom "GH" fans have been talking about for years.
Plus, there have been many people who have come back from the dead over the years, like Nikolas Cassadine (Marcus Coloma), per Soaps in Depth. There's also the mystery behind whether or not Jason Morgan (Steve Burton) is indeed dead, as the last time fans saw him, a cave collapsed on top of him, but a body was never found, according to TV Insider.
The high emotion and intense drama make "GH" a riveting soap that has entertained people of all zodiac signs for decades and is sure to keep Aries fans on the edge of their seats. One can only wonder if Michelle Obama is a secret "General Hospital" fan, too.