Why Days Of Our Lives Marlena Truly Believed 'The Pawn' Was Roman Brady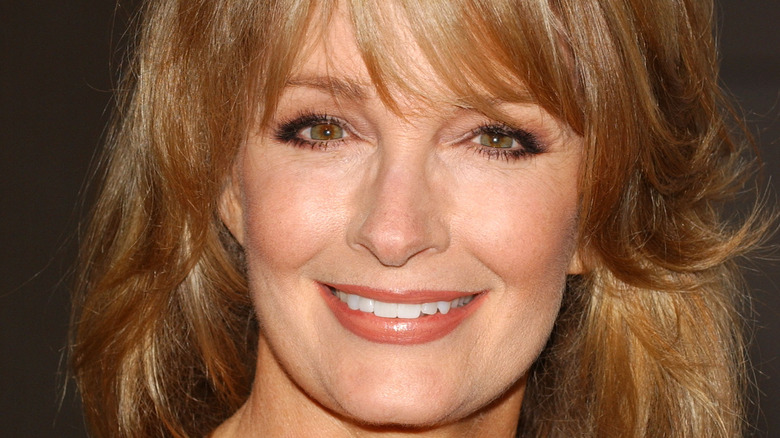 DFree/Shutterstock
"Days of Our Lives" fans have been watching the epic romance of John Black (Drake Hogestyn) and Marlena Evans (Deidre Hall) unfold for decades. The super couple has been through so many ups and downs together that it's hard for viewers to keep up with the drama. John has been by Marlena's side as she's been possessed by the devil, admitted to a mental hospital, and tormented by enemies like Stefano DiMera (Joseph Mascolo) and Kristen DiMera (Eileen Davidson, Stacy Haiduk), per Soap Central. Meanwhile, Marlena has also stood by John as he's suffered from paralysis, and brainwashing, as well as aided him in his quest to find his real parents, per Soaps in Depth.
Over the years, John and Marlena have seen it all and they continue to come through stronger and more in love than before. Along the way, the pair have delighted "Days of Our Lives" viewers with multiple wedding ceremonies and the love they have for their blended family. However, they've had to work hard to keep their relationship intact, as things have been rocky for the beloved couple right from the start (via Soap Hub).
John and Marlena's relationship started off with an incredible case of mistaken identity and then took on a life of its own.
Marlena met John after Roman's death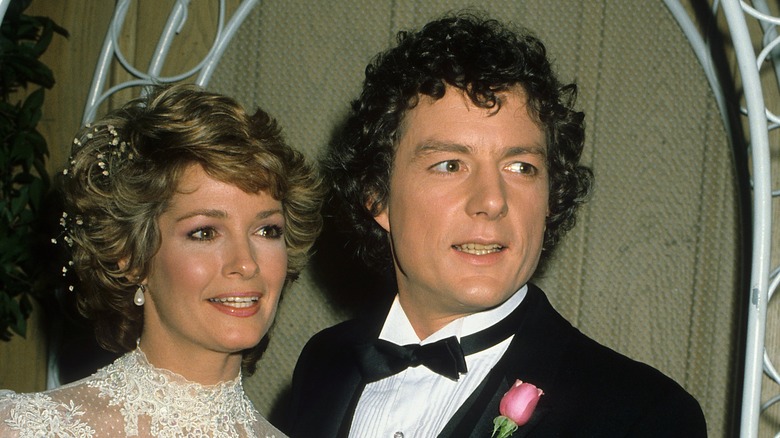 Donaldson Collection/Getty Images
In 1981, Marlena Evans met Roman Brady (then Wayne Northrop) when he was the police officer assigned to protect her from a serial killer that was stalking her. "Days of Our Lives" watched the couple fall in love and get engaged. The pair eventually got married and welcomed twins Sami and Eric together (via Soaps in Depth). Shortly after, Roman was presumed dead when Stefano DiMera seemingly killed him. Marlena was devastated by Roman's death and began to throw herself into her work. It was then that she met a mysterious stranger with a bandaged face.
The man was known as "The Pawn" and had come to Salem with no memories of his past, per Soap Central. He had also suffered extensive injuries that forced him to have facial reconstruction surgery. After recovering, he named himself John Black and began working security at the hospital. John quickly struck up a friendship with Marlena during his time at the hospital, and the two grew close.
Eventually, Marlena got a glimpse of John's phoenix tattoo, which led her to believe that he may be Stefano. However, after studying the photos of John both before and after surgery, Marlena started to think that John could possibly be her presumed dead husband, Roman Brady.
John's true identity is still a mystery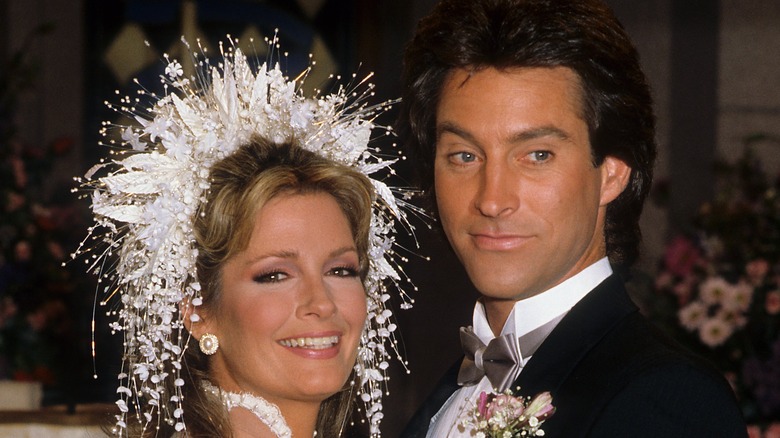 Donaldson Collection/Getty Images
Once Marlena Evans began to suspect that John Black was her missing husband, Roman Brady, things took a dramatic turn. Although John had no memories of his former life, he was in love with Marlena and believed himself to be Roman. John assumed Roman's identity and began to live as Marlena's husband, growing close with his family members and friends along the way. John and Marlena even decided to have a wedding ceremony. The couple lived as happily as they could until they were rocked by the return of the real Roman Brady (Josh Taylor), per Soap Central.
John and Marlena were both shocked to see Roman and find out that John was not Marlena's true husband. John stepped back so that Roman and Marlena could resume their relationship. However, he and Marlena were still deeply in love and couldn't resist one another. They eventually began having an affair and Marlena divorced Roman so that she and John could be together (via Soaps in Depth).
Over the years, John has believed himself to be a member of the DiMera Family, as well as Forrest Alamain. However, the truth about his past has never been discovered. Since that time, he and Marlena have built a life together in Salem, although his past still haunts him.