Days Of Our Lives' First 'Jungle Fever' Story Explained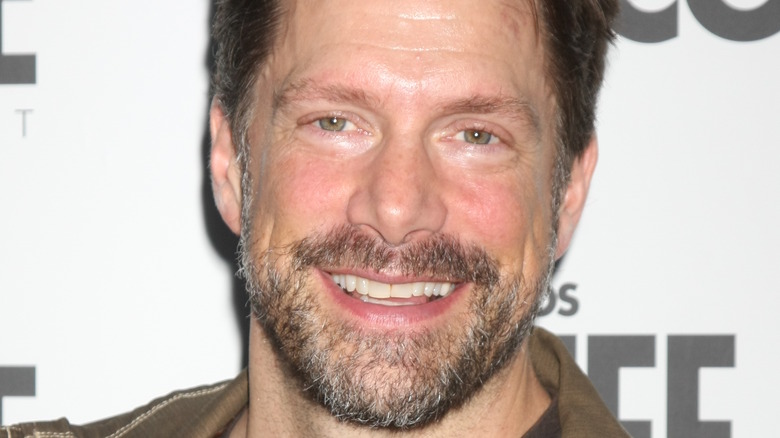 Kathy Hutchins/Shutterstock
"Days of Our Lives" fans are no strangers to shocking plot twists and spooky storylines. The Peacock soap opera has been delivering drama for decades. While serial killers, demonic possessions, people being buried alive, possible alien encounters, a one-year time jump, and brainwashing should be enough to keep viewers on the edge of their seats, but we can't forget about the crazy illnesses.
Through the years, many of Salem's most beloved characters have suffered from injury and illness. However, some illnesses have been more memorable than others. Back in 2016, viewers watched many characters come down with a mystery virus that rocked Salem and had some citizens quarantined (via Soap Hub). Beloved characters like Paul Narita (Christopher Sean) and Gabi Hernandez (Camila Banus) suffered from the illness, which began taking lives, although both of them lived through the virus. Meanwhile, in 2022, Kayla Brady (Mary Beth Evans), Marlena Evans (Deidre Hall), and Kate Roberts (Lauren Koslow) all began to suffer strong viral symptoms and took a turn for the worse after being poisoned by the villain known as Orpheus (via Soaps). The women were only saved when Kristen DiMera (Stacy Haiduk) allowed the cure to be extracted from a rare plant that she had in her possession, per Soap Dirt.
Of course, that's not the only time that an illness dictated a storyline on "Days of Our Lives."
Paul Narita suffered from jungle fever in 2017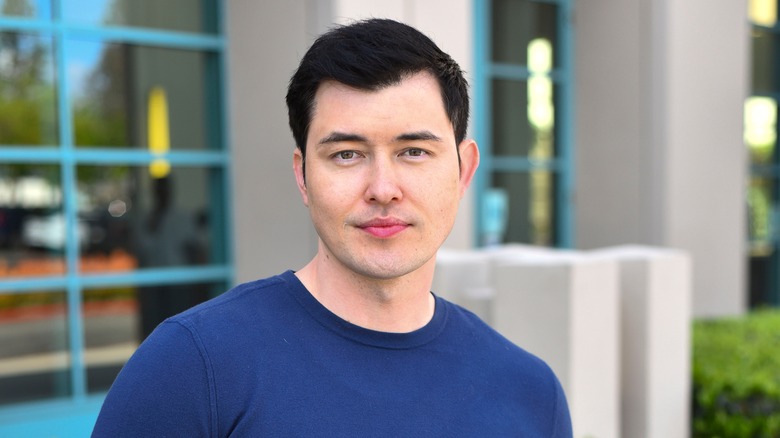 Michael Mattes/Shutterstock
In 2017, many "Days of Our Lives" characters found themselves stranded on a desert island. Chad DiMera, Gabi Hernandez, Sonny Kiriakis, Marlena Evans, John Black, and Paul Narita found their lives to be in danger when they were deserted. During this time, Paul contracted a virus called jungle fever and began to act out violently (via Soap Hub). Thankfully, Paul was saved by John and Marlena and transported back to the United States with his then-love interest Sonny, per Soaps.
Longtime "Days of Our Lives" viewers may remember that Paul wasn't the Salemite to ever suffer from jungle fever. In fact, Stefano DiMera's adopted son, Peter Blake (Jason Brooks), actually dealt with the illness long before Paul did. Peter was first introduced to Salem in 1993 when he came to visit his sister, Kristen DiMera. Peter stuck around Salem for a while and eventually began a romance with Jennifer Horton. Peter and Jennifer eventually tied the knot before divorcing so that Jennifer could get back together with the love of her life, Jack Deveraux. Peter eventually left town when he was sent to prison, per Soap Central.
So, how did Peter come to contract jungle madness?
Peter Blake was the first to suffer from jungle fever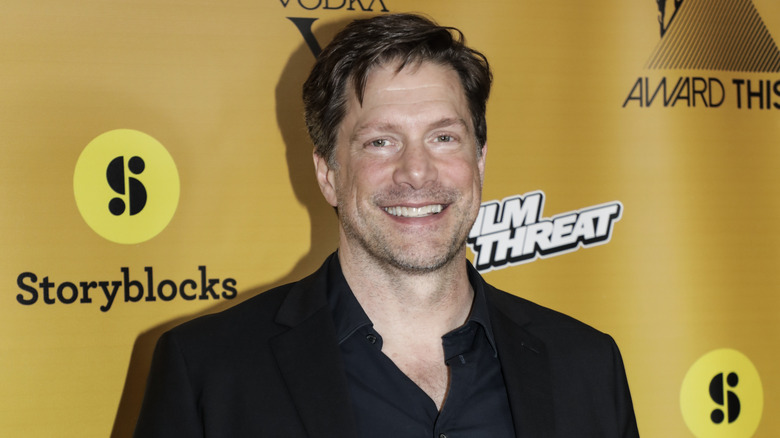 Ella Hovsepian/Getty Images
In 1997, "Days of Our Lives" viewers watched Peter Blake head to a remote island to recover from a gunshot wound. During this time, Peter was bitten by a mosquito and contracted jungle fever, or as the soap called it back then, jungle madness (via Soap Central). The illness was said to slowly turn its sufferers crazy and torment them, as well as give them unimaginable strength as they acted out violently toward those around them. Peter was eventually taken back to Salem, where Stefano DiMera tried to find a cure for the disease. During this time, Peter continued to get violent and nearly killed Laura Horton. He also attacked Hope Brady during a fit of rage (via Soaps).
While suffering from the illness, Peter tracked Jennifer Horton and Jack Deveraux to Ohio where he attacked Jen. Peter was taken to jail for his actions just as Stefano found the cure for his jungle fever, per Soap Central. Peter expected Stefano to break him out of prison. However, he refused and had him put into a minimum security prison where he would eventually be able to gain release on parole.
Daily Soap Dish reveals that Peter later escaped from prison and went into hiding. He hasn't been seen in Salem since that time, although fans would likely be interested to see what he's doing in the present day.