Days Of Our Lives Classic Romance: Pete And Melissa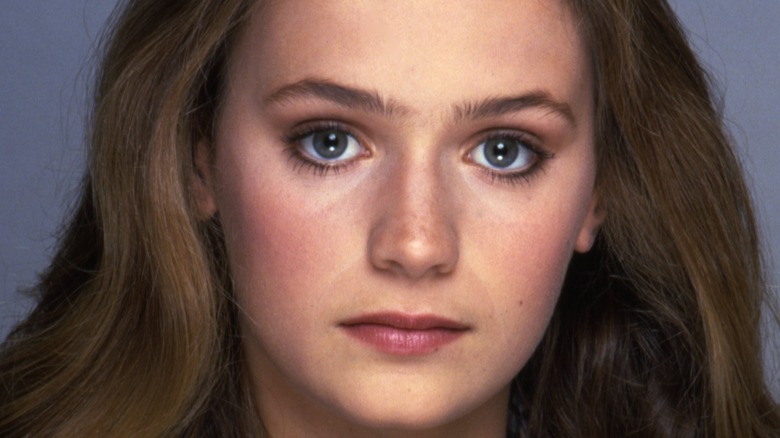 Donaldson Collection/Getty Images
"Days of Our Lives" is responsible for many epic love stories, such as Bo and Hope Brady's romance, the relationship between John Black and Marlena Evans, and the lifelong love between Steve Johnson and Kayla Brady. However, the Peacock soap opera is also known for its portrayal of first loves, and through the decades, some memorable young couples have captured the hearts of the fans.
Viewers have watched young couples fall in and out of love in Salem for years. However, many of those teenage romances didn't hold a candle to the relationship between Shawn-Douglas Brady and Belle Black. Both are legacy characters born to Salem supercouples, so iconic love stories run in their blood. The duo fell in love in high school and have been sharing their lives ever since (via Soap Opera Digest). Meanwhile, Chloe Lane and Philip Kiriakis also had an affair to remember during their younger days. The pair were each other's first loves, and although they've tried many times to make their relationship work, they haven't managed to make it stick. In the '80s, before Jennifer Horton met and fell in love with Jack Deveraux, she was smitten with Frankie Brady, per Soap Opera News. The pair got engaged but, unfortunately, weren't able to share the joys of marriage together. 
Melissa and Pete had a rocky start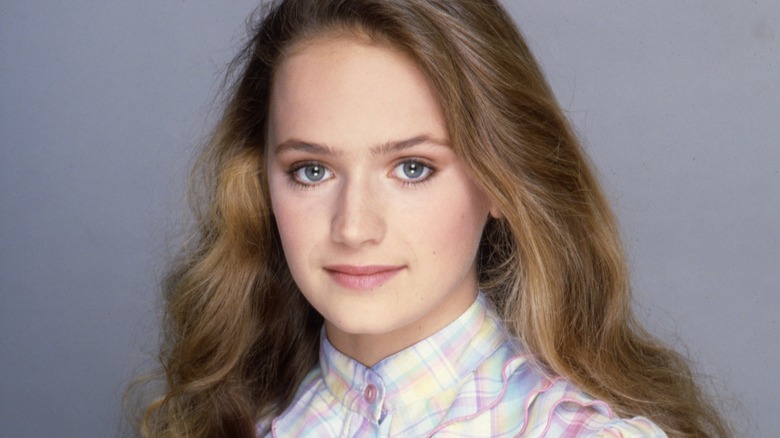 Donaldson Collection/Getty Images
In the early 1980s, Melissa Horton (then Lisa Trusel) and Pete Jannings (Michael Leon) carried on a memorable romantic storyline. Longtime "Days of Our Lives" viewers might remember that Melissa was the biological daughter of Jim Philips and Linda Patterson. However, when she ended up estranged from her family, Mickey and Maggie Horton took her in and eventually adopted her, per Soap Central.
Meanwhile, Pete Jannings came to Salem as a troubled teen in 1983, and he found himself in plenty of trouble when he attacked two women, Gwen Davies and Sandy Horton (via BellaOnline). Pete even kidnapped Melissa when she caught him stealing food from a local restaurant. However, although Pete was a bad boy who had committed a crime against her, that didn't stop Melissa from becoming intrigued by him. The pair grew close and eventually started dating. Melissa got to know the real Pete, as he shared secrets with her and told her his deepest fears. However, they chose to keep their relationship a secret so that Melissa's family wouldn't be concerned. 
Of course, Pete was seen as a criminal due to his involvement with a gang called The Vipers, and Melissa was considered a sweet young girl from one of Salem's most prominent families, per Soap Opera Digest. They were total opposites, yet somehow they fell head over heels for one another.
Melissa and Pete's relationship was filled with drama
Melissa and Pete's relationship began the night that Pete kidnapped her. The two were forced to wait out a storm together and began to have deep conversations about life. Peter was later arrested for his crime, but Melissa refused to press charges (via Bella Online). Once the two became romantic, more trouble followed. Pete accidentally shot Melissa's adoptive father, Mickey Horton. According to Soap Opera Digest, he was also drugged and found in bed with Melissa's biological mother, Linda Patterson. The following year, Melissa was blamed for running a drug ring and fled town.
While Melissa was on the run, Pete fell for a woman named Ivy Selejko (Holly Gagnier). Ivy later became pregnant with Pete's baby, and when Melissa returned to Salem, she encouraged Pete to marry Ivy and become a family with their child (via Soap Central). Pete and Ivy got married, but he couldn't resist his love for Melissa, and the two ended up having an affair. After years of drama, Pete and Melissa left Salem and landed in Miami. They finally tied the knot in 1986. However, they never got their happily ever after.
Pete ultimately found himself working with Victor Kiriakis (John Aniston) and returned to a life of crime. His lies eventually sent Melissa into the arms of her dance partner, Lars, leading to an affair. Melissa and Pete ended up divorcing in 1987. Pete left Salem soon after, while Melissa settled in Nashville.