Everything You Need To Know Before Going On A Princess Cruise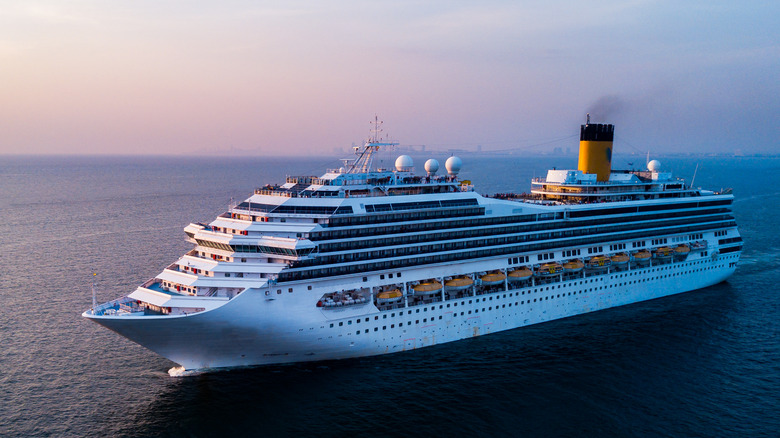 apiguide/Shutterstock
Whether you're a first-timer or a cruising expert, a Princess cruise is sure to impress. The cruise line has won multiple awards from USA Today and Travel Weekly (via Cruising). It has also been named the winner of the "Best Cruise Itineraries" by Recommend Magazine over a dozen times.
Princess quickly became a household name after its appearance on the television series "The Love Boat" in the '70s. Now, the cruise line is inviting guests to embark on their own love-themed getaway. And with so many cruise packages offering major adventures, it's easy to believe you will indeed fall in love — whether it's with a person, a country, or even a new culture.
Princess boasts a fleet of 15 ships that visit 330 different ports (via Princess). They sail to all seven continents (yes, even Antarctica) and even offer Around the World Cruises that last 111 days and visit over 50 destinations. Even if you aren't ready for an almost four-month-long adventure, Princess offers some pretty awesome activities on even the shortest cruises. 
Exciting excursions are available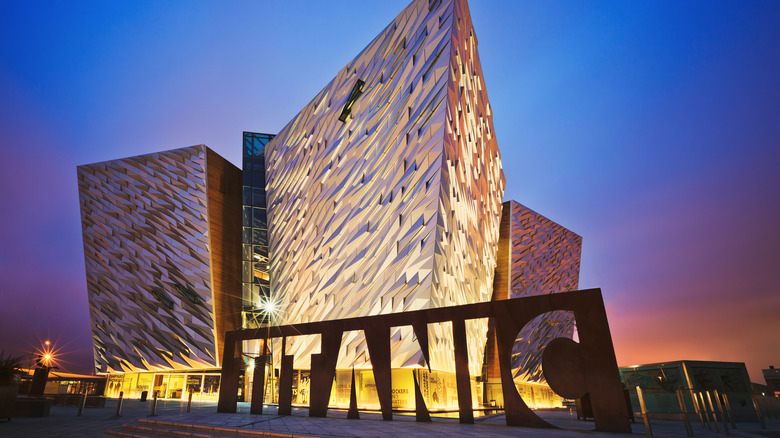 Nataliya Hora/Shutterstock
The Princess cruise line holds a unique partnership with Warner Bros. Discovery. That means guests can take advantage of amazing Discovery at SEA excursions and activities that aren't available on any other cruise lines. There's even a planetarium on some of the ships! Animal Planet and Discovery Family also offer excursions through the cruise line.
And there are other Discovery-branded excursions to experience, depending on your ship and the parts of the world you are sailing to. They include the Fishermen's Tour, created by Captain David Lethin, star of the award-winning series "Deadliest Catch;" an exclusive Ultimate Buenos Aires: Iguazu Falls tour, which allows you to get an up-close look at the national park; and a tour of the Titanic Belfast, the shipyard where the Titanic was designed, built, and launched, which is now the home of a breathtaking museum. And if you're a Shark Week fan, you're in luck. Princess celebrates with special events like trivia and other activities.
There's plenty to explore on board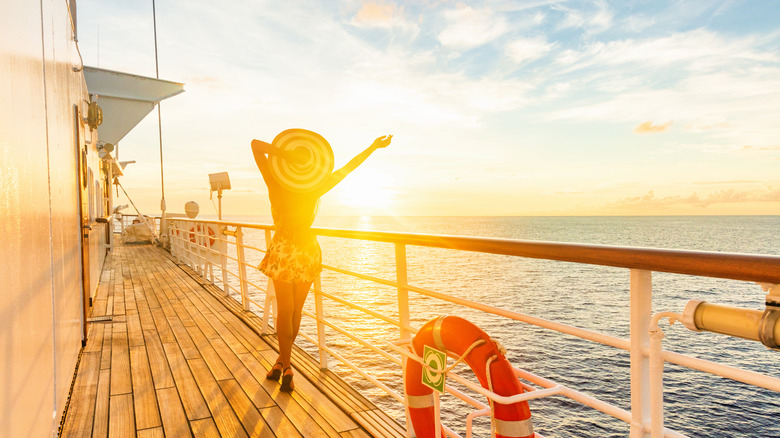 Maridav/Shutterstock
Even on days at sea, you'll never be bored on a Princess cruise. You can relax in the library, play sports, take baking classes, attend art auctions, and more. Kids are welcome on Princess cruises and there are Camp Discovery youth and teen clubs designed specifically for voyagers ages 3-17. With special "MythBusters" and "Finding Bigfoot"-themed activities, they'll have plenty to do while you relax. For the under-three set, cruises offer special services and amenities such as cribs and high chairs, complimentary jarred baby food, and fresh pureed fruits and veggies (via Princess).
Once the kiddos are occupied, you can check out the ship. With the help of Princess' Ocean Medallion, a small wristband that can hold all of your cruise information, you can do everything from shopping to locating your family. Scan it at stores and restaurants to instantly pay, and book excursions and activities through the app (via The CruiseWeb). 
Whether you're discovering new cultures, exploring a new hobby, or making incredible memories with loved ones, you'll have an amazing trip with Princess cruises.