Why Princess Anne's Son-In-Law Is Preparing To Live In A Jungle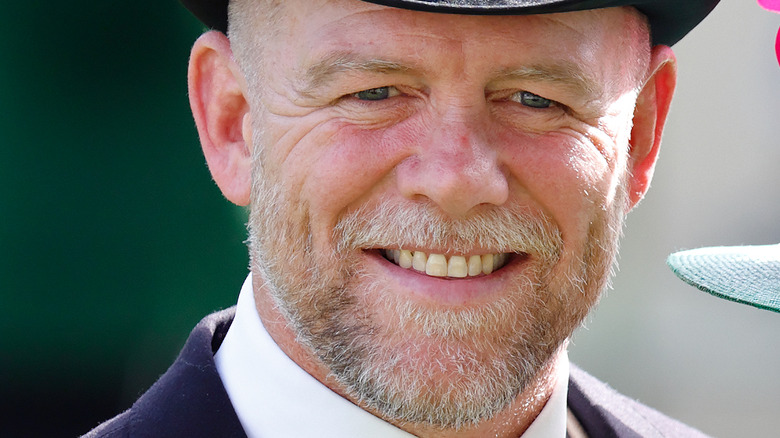 Max Mumby/indigo/Getty Images
Mike Tindall is the son-in-law of Princess Anne and the husband of her daughter, Zara Tindall (née Phillips). A friend of Prince Harry's, he was a star rugby player until Princess Diana's youngest son introduced Tindall to his cousin Zara in an Australian bar in 2003, per The Sun. While many would be intimidated about mixing with royalty, Tindall joked in 2008, "My mates in Wakefield are forever asking how I fit in among the royal family, but they are really down to earth," according to Express.
Tindall married Phillips in 2011, and the couple has three children: Mia, Lena, and Lucas. Since Princess Anne never gave Zara and her brother Peter royal titles, the Tindalls work and live as commoners. Still, the stunning transformation of Zara Tindall into one of the visible members of the royal family happened after Harry and Meghan stepped away from their royal duties. The Duke and Duchess of Sussex have remained close to Mike and Zara after they moved to California. 
Recently, Mike Tindall got an opportunity to star in a popular UK reality contest show, and there were questions about whether or not it would be good for the royal family, per the Daily Mail. While Tindall's reality TV stint might stir up drama in the royal family, it appears the former rugby star went ahead and joined up anyway. Here's why Princess Anne's son-in-law is preparing to live in a jungle.
Mike Tindall arrived in Australia for I'm a Celebrity Get Me Out Of Here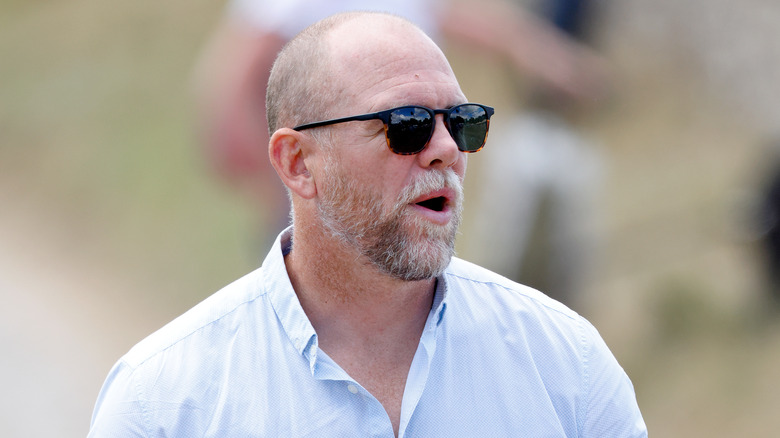 Max Mumby/indigo/Getty Images
Princess Anne's son-in-law Mike Tindall arrived in Australia to prep for his gig on the reality show "I'm a Celebrity, Get Me Out of Here!" The Daily Mail reported that Tindall landed in Brisbane on October 28. The good-natured Tindall told the Mail, "You've just got to get your head around doing what you're doing and try and win."
The popular UK show follows celebrities who are dropped off in the Australian outback to live for several weeks. There, they face frightening challenges and eat occasionally revolting food. According to The Guardian, "I'm a Celebrity" contestants have gotten "dunked into a coffin filled with snakes" and eaten animal testicles. Cast members are given mental health evaluations to ensure they don't crack under pressure and from being away from their families for a long time. The former rugby star admitted to The Sun that appearing on the show will be the longest period he's ever gone without talking to his wife and kids, so he may struggle a bit.
The show puts contestants in stressful conditions and often leaves them sleep-deprived. Tindall joked with The Sun, "I've also got three kids, so dealing with lack of sleep comes with the territory." At least he'll be ready for that part.