Netta Walker On The Moment She Never Saw Coming On All American: Homecoming - Exclusive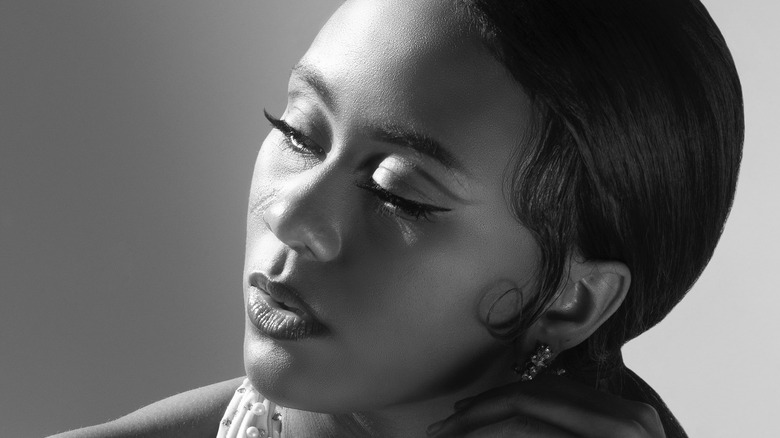 Gracie Meier
Now that Bringston University has officially been saved, there are so many more memories to be made this season on "All American: Homecoming" — and some of them are sure to shock fans. "There are a few in Season 2 that I've read and been like, 'Hold on,'" actress Netta Walker, who plays Keisha, revealed during an exclusive interview with The List.
This semester, Keisha is officially enrolled in the dance program, and a brand new adventure awaits now that she's studying under one of the toughest teachers on campus. "That's going to be the fun part of seeing their relationship unfold throughout the season," Walker told us.
The tension is sure to build up throughout the next few weeks between many of the main characters, and Walker can't wait to see all of the fans' reactions. "[This season], our world becomes more real than people will expect it to," she explained. "I'm excited for people to see that."
However, even with all of the shocking moments that will soon ensue on our screens, there's still a specific moment from Season 1 that stunned the actress the most.
The Season 1 finale has been the most unexpected episode for Netta Walker
"The end of Season 1 was surprising," Netta Walker told us. "Bringston being bought by a PWI." In the Season 1 finale, Keisha is fighting her hardest to save the college campus she calls home. Bringston University is the only place that has ever been a constant in her life, and she isn't willing to go down without a fight after finding out it may close down.
The fact that the historically Black university was in the process of being purchased by a predominantly white institution "was crazy and incredibly topical," Walker said.
Not only was the episode a devastating moment for each of the characters, but it was an equally terrifying moment for the actors who play them. "Whenever we got the script, I was like, 'Oh, my God. Wait. Is the school shutting down? Are we going into another season? Will we have a home?'"
The students of Bringston weren't the only ones desperately wanting to bring their school back. The support of fans everywhere contributed to the series being renewed for a second season shortly before the epic final episode aired. "Luckily, people seem to enjoy our show, so we've gotten to come back to it," Walker said, but she'll never forget the shock she experienced when she first read the finale's script.
New episodes of "All American: Homecoming" air Monday nights on The CW.