These Are The YouTube Channels You Should Follow If You're Into Astrology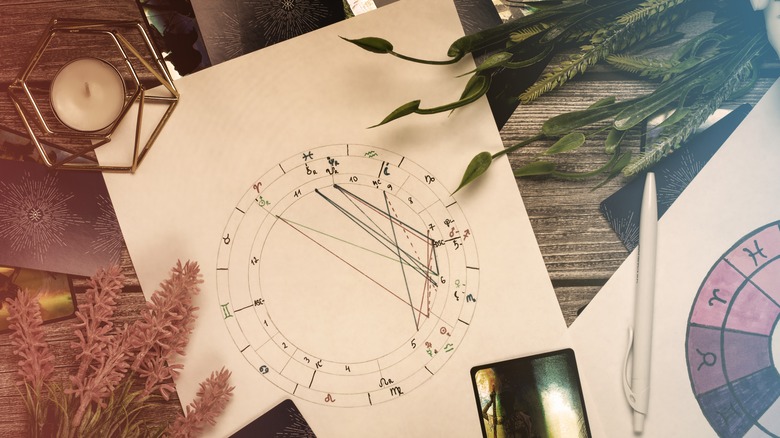 Oksistyle/Shutterstock
Whether you're an astrology aficionado or just casually skim over your daily horoscope, we could all occasionally use some guidance from the celestial realm when we're feeling lost, stuck, or in need of confirmation. Humans have turned to the stars for answers for thousands of years, and the age of the internet is fertile ground for all things astrology.
"Astrologers are always trying to boil down these giant concepts into digestible pieces of knowledge," LA-based astrologer Chani Nicholas, an astrologer told The Atlantic. "The kids these days and their memes are like the perfect context for astrology." 
And it's true. The internet certainly has plenty of astrology memes. Open Instagram and within seconds, you'll know which city you should live in or which character from "Edward Scissorhands" you are according to your sun sign. Maybe you have your entire birth chart memorized, or maybe you only know that you're an Aquarius. You might know the difference between an October Scorpio and a November Scorpio or you might not have a clue. Either way, if you're looking for a deeper dive into what's really going on with the planets, subscribing to a few of these YouTube channels will give you the full scope of the stars.
YouTube astrology channels for personal empowerment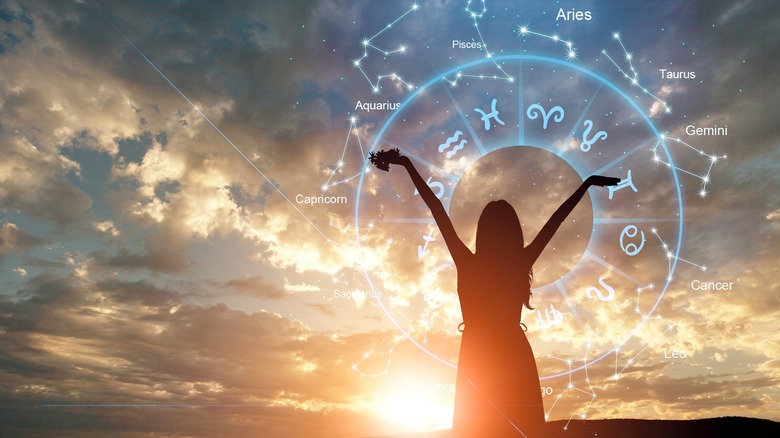 Billion Photos/Shutterstock
"The Quietest Revolution" features astrologer, tarot card reader, and yoga instructor Amber Khan. The channel has more than a quarter of a million subscribers, and it's easy to see why. Khan's astrology and tarot readings are healing and insightful for listeners around the globe. With tarot card pulls for each of the 12 sun signs, this unique offering of both divination and astrology has followers hooked.
Bracha Goldsmith's intuitive YouTube videos often cennter around the belief that horoscopes will likely vary for individuals as free will is always at work (via Your Tango). Her playful and bright readings include New Moon and Full Moon readings, art, music, and even Pleiadian channeling.
With the goal of helping listeners understand their life path and purpose, "Debra Silverman Astrology" applies Jungian psychology to her astrology practice to offer a greater understanding of our behaviors and help to utilize self-compassion in that journey.
YouTube astrology channels for relationship guidance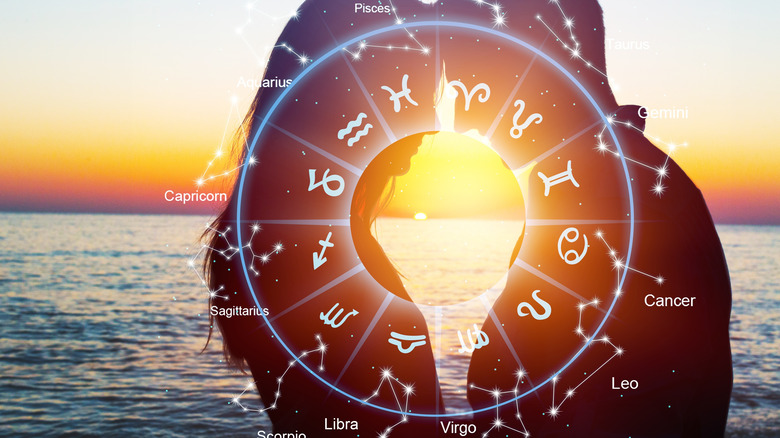 Billion Photos/Shutterstock
An astrologer inviting you to understand your relationships through astrology, tarot, and even psychic readings is Lada Duncheva. With focuses on sign compatibility and karma, Duncheva also offers esoteric webinars and in-depth astrology courses.
"Modern Cosmic Astrology" is the channel of Nichole Huntsman, an astrologer with over 20 years of experience in the field, guiding celebrities, artists, and athletes through her skilled chart readings. With her insightful videos on personal relationship karma according to your south node placement, Huntsman gives some spot-on perspectives that will give you a whole new lens through which to understand your relationship.
The study of astrology runs deep and it seems we're never quite done learning. Birth charts, past life karma, soul purpose — the scope of astrology is vast, and having so many astrologers dedicated to helping us understand it all is something to be grateful for. So, if you're into astrology, these YouTube channels are well worth exploring.