Expert Details What Queen Mother Would've Done To Meghan And Harry Over Royal Family Rift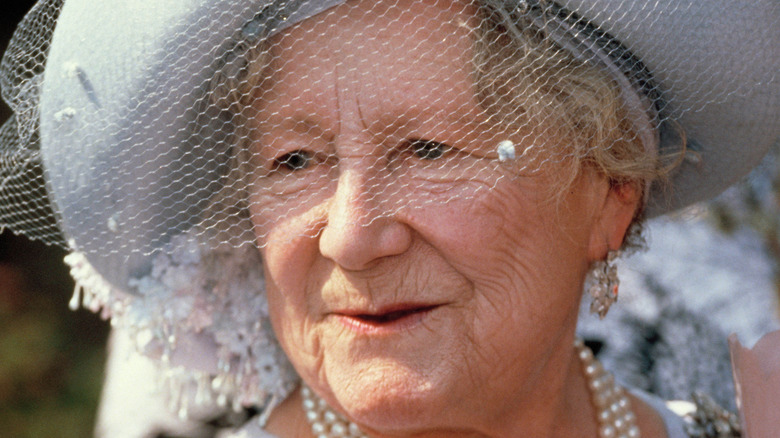 Georges De Keerle/Getty Images
Over the course of her 101 years, Elizabeth Bowes-Lyon, King Charles III's grandmother, played a pivotal part in the royal family. Since she shared the same name as her oldest daughter, Queen Elizabeth II, the senior Elizabeth was known affectionately as the Queen Mother or Queen Mum, per Biography.
The Queen Mother's long life gave have an opportunity to have a lasting influence on younger generations of royals. She enjoyed a particularly close connection with Prince William and spent a lot of time with him. "The late Queen Mother would always invite Prince William over for tea and talk to him about his future and not invite Prince Harry," royal biographer Angela Levin said in the documentary "Prince Harry: The Troubled Prince," according to Mirror.
As Gareth Russell discussed in his new biography of the Queen Mother, "Do Let's Have Another Drink," Princess Diana confronted her over this unequal treatment of the brothers. Things did not go well, and the Queen Mother allegedly called Diana "a liar," with Diana calling her grandmother-in-law "the chief leper in the leper colony" (via Newsweek). Despite this instance of purported name-calling, the Queen Mother typically had other methods for dealing with family controversy. The late royal expert Christopher Warwick told My London that the Queen Mother "was an iron fist in a velvet glove." 
While a lot has happened with Harry's rift with the royal family since the Queen Mother died in 2002, experts are speculating how she would deal with the current situation.
The Queen Mother would have blanked them out of existence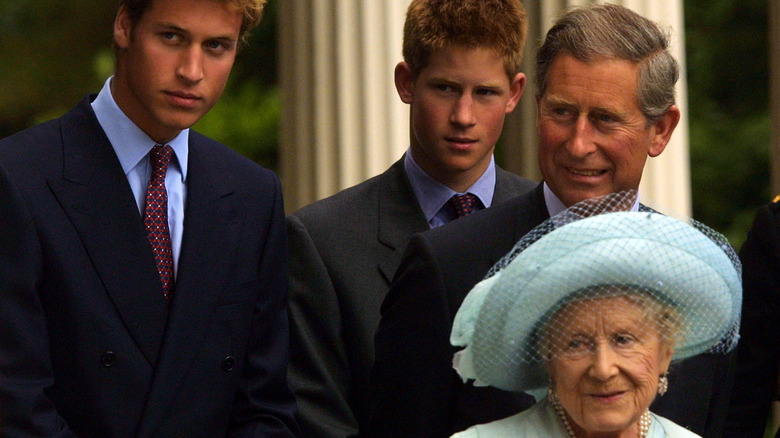 Sion Touhig/Getty Images
According to William Shawcross' biography, the Queen Mother's staff called her "the imperial ostrich" due to her unwillingness to "acknowledge, let alone confront, disagreeableness within the family," as the LA Times reported. For this reason, royal biographer Hugo Vickers believes the Queen Mother would have agreed that Prince Harry and Meghan Markle's interview with Oprah was a mistake. "I think the Queen Mother would have been absolutely horrified in regards to Meghan and Harry's interview with Oprah," Vickers told The Sun.
Vickers believes the Queen Mother would have treated her great-grandson and his wife the same way she treated her brother-in-law, the Duke of Windsor, the former King Edward VIII. "The Queen Mother was always someone who if she were unhappy or saw something she didn't like she would just blank it out and just wouldn't refer to it. It didn't happen or the person didn't exist," Vickers explained to The Sun. "I think that's how she would also feel about Meghan and Harry — they would be ignored, they would be blanked."
Jennie Bond, a former BBC royal correspondent, agrees with Vickers. Bond believes the Queen Mother would see Harry and Meghan, Duke and Duchess of Sussex's decision to step back as similar to King Edward VIII and Wallis Simpson. "She'd be unbending and unforgiving," Bond told Ok! Magazine (via Express). "Here's another prince of royal blood being taken away by an American actress — I think that's how she would see it."
Conversely, the Queen Mother may have sympathized with Harry and Meghan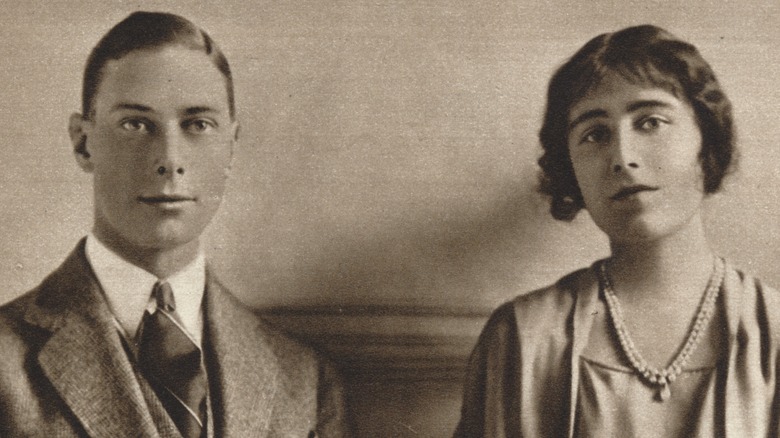 Print Collector/Getty Images
Unlike Hugo Vickers' assertion that the Queen Mother would have put Prince Harry and Meghan Markle, Duke and Duchess of Sussex out of mind forever, royal author Gareth Russell takes a softer view of the late matriarch. "I do think she would have had sympathy with the Duke and Duchess of Sussex's worries regarding press intrusion into royal lives," Vickers told Newsweek. "In the early 1990s, the queen mother was appalled by the way the press was behaving, so I think in that sense she absolutely would have empathized with Harry and Meghan's worries about the media."
As a young woman and newcomer to the family, the Queen Mother had her own experience receiving a royal reprimand. After her engagement to the future King George VI was announced in 1923, the Queen Mother agreed to an interview about her upcoming marriage to Bertie. King George V was angry at this lack of decorum, per The Guardian.
According to Colin Campbell's book, "The Queen Mother," the interview made front-page news and was the first time a royal — or prospective royal — had spoken to the press. The palace wanted her to issue a retraction, but the Queen Mother declined. "Her refusal to succumb to Palace pressure was a wise move on her part," writes Campbell. "She was laying down her marker with them: don't try to push me around, for you won't succeed" — an attitude similar to that of Harry and Meghan.