Why A Royal Author Believes Meghan Markle's Oprah Interview Was A Huge Mistake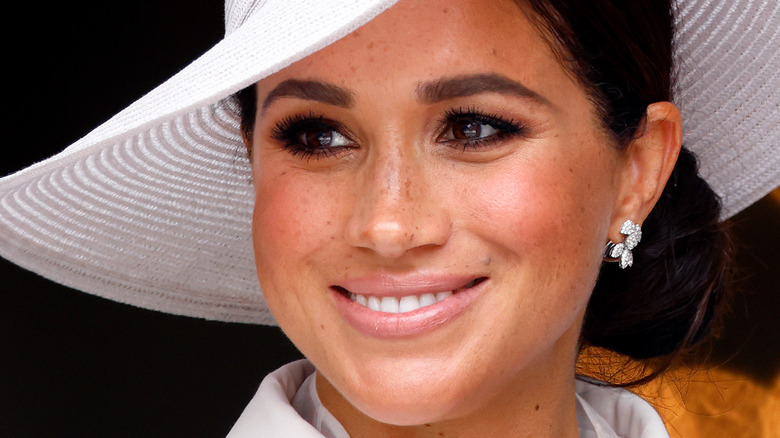 Max Mumby/indigo/Getty Images
Meghan Markle and Prince Harry shocked the world by stepping down as full-time royals in January 2020, according to the BBC. Royal spectators were left wondering what pushed the Duke and Duchess of Sussex to leave the royal family. But in March of that year, Meghan and Harry sat down for a stunning interview with TV legend Oprah Winfrey. It was the most controversial royal interview since Princess Diana's infamous interview with BBC's Martin Bashir in 1995. Fans of Meghan and Harry poured out sympathy and support on social media while some questioned the motivation and truth behind the landmark interview. In "Revenge: Meghan, Harry and the war between the Windsors," Meghan and Harry's biographer, British journalist Tom Bower writes unflattering stories about the Duchess of Sussex, claiming that she was jealous of her sister-in-law Kate Middleton and ignored the queen's plea to make nice with her father Thomas Markle.
Now, another royal author has revealed her opinion about Meghan and Harry's decision to sit down with Oprah Winfrey, and it's less than complimentary.
Lady Antonia Fraser calls Meghan and Harry's Oprah interview worse than a crime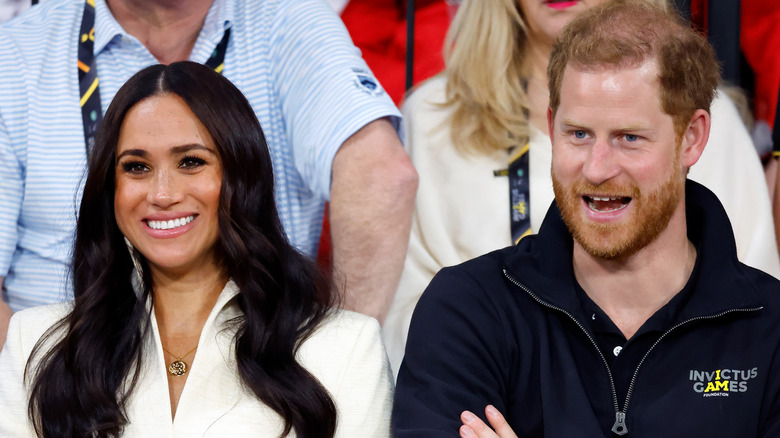 Max Mumby/indigo/Getty Images
British author and royal biographer Lady Antonia Fraser has some strong opinions about Meghan Markle, Duchess of Sussex, and Prince Harry, Duke of Sussex. According to Newsweek, Fraser spilled her honest thoughts about Harry and Meghan, saying that the Oprah Winfrey interview changed how she saw the couple.
"When Meghan first came to this country, I was very much in favor of her as an independent force — in order to remain the same, you must change," she told the Daily Telegraph in an interview ahead of the author's 90th birthday. Fraser claims that she sent a letter to Frogmore Cottage, where Meghan and Harry were living at the time. "I wrote her a letter," she said, according to Newsweek. Fraser alleged that the Duke and Duchess of Sussex ignored her act of goodwill, sending the unread letter back. "It came back, saying, 'Not known at this address.'"
The royal biographer's change in opinion came in the aftermath of the landmark Oprah Winfrey interview with the Duke and Duchess of Sussex. "Now I'm afraid [the interview with] Oprah Winfrey was worse than a crime; it was a mistake," Fraser said, according to Newsweek. Fraser compared Meghan and Harry to Prince Andrew, who has been tied to Jeffrey Epstein. "I just wish vainly she'd shut up," Fraser said. "And Prince Harry. And Prince Andrew."
Lady Fraser much prefers this royal over Meghan Markle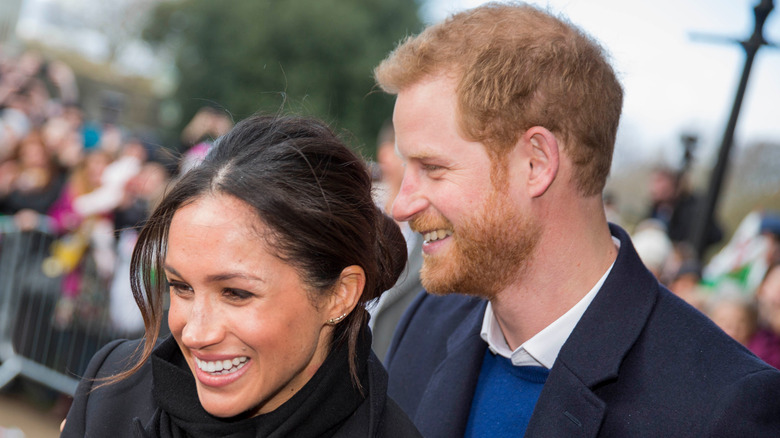 ComposedPix/Shutterstock
Lady Antonia Fraser had much softer words to say about Meghan Markle's sister-in-law, Kate Middleton, Duchess of Cambridge. According to Newsweek, the royal biographer had kind opinions toward Kate Middleton and other female members of the royal family, including Camilla, Duchess of Cornwall, and Queen Elizabeth. "I'd like to see another photograph by the Duchess of Cambridge rather than read another thing about Prince Harry," she told Newsweek.
It seems that Meghan and Harry have had to brace themselves for the whirlwind of speculation and media attention following their departure from the royal family. But across the Atlantic in the United States, they may not have to worry so much about those harsh opinions. Eric Schiffer, chair of Reputation Management Consultants told Newsweek that Tom Bower's biography about the two, "Revenge: Meghan, Harry, and the war between Windsors," will likely "get suffocated out by far more relevant news to American's daily lives" and "won't play at all."