New Independent Study Shows Bad News For People Who Use Dry Shampoo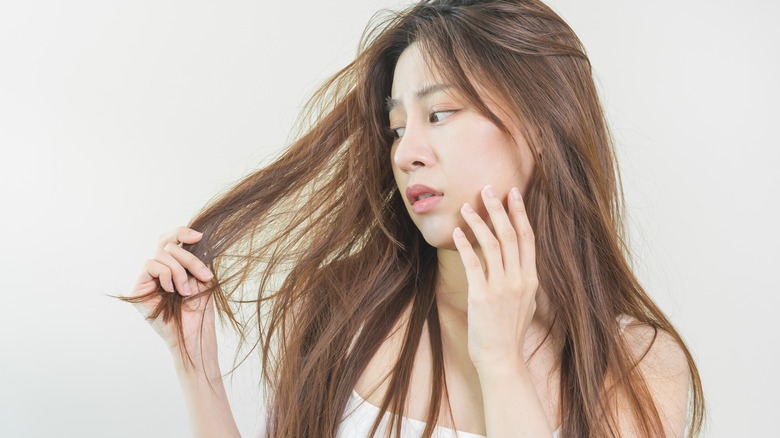 Kmpzzz/Shutterstock
The world of beauty products faces a new blow as a recent study revealed high levels of benzene, a cancer-causing chemical, in several brands and batches of dry shampoo. Following the discovery, Valisure, the laboratory behind the study, filed an FDA Citizen Petition asking to recall the contaminated products and to define better regulations for benzene contamination (via Valisure). This report comes just weeks after Unilever issued a voluntary recall of dry shampoos produced before October 2021 due to possible dangerous levels of benzene, according to a press release by the FDA.
The Connecticut-based laboratory conducts quality assurance research and often exposes the presence of dangerous chemicals in consumer products. In 2021, the laboratory found benzene in hand sanitizers and spray sunscreens which led to recalls from major brands such as Aveeno and Neutrogena, per Consumer Reports. Benzene is a colorless or light yellow liquid chemical at room temperature. Naturally, it can be produced by volcanoes and forest fires but it can also be formed through human activities. It is used in the chemical and pharmaceutical industries to make synthetic fibers, lubricants, dyes, pesticides, etc (via CDC).
Benzene can be dangerous at any level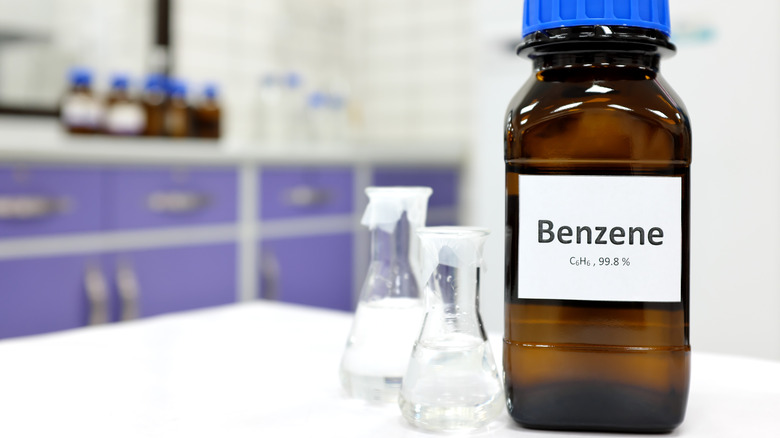 sulit.photos/Shutterstock
Valisure's latest study sampled 148 unique batches from 34 of dry shampoo, including Not Your Mother's, Sun Bum, Redken, and IGK. Out of those, they significantly detected benzene in 104 batches, which the laboratory is asking to recall immediately. "The detection of high levels of benzene in dry shampoos should be cause for significant concern since these products are likely used indoors, where benzene may linger and be inhaled for prolonged periods of time," David Light, Chief Executive Officer of Valisure, said in a press release.
In their latest FDA petition, Valisure is requesting the FDA to specify that there is no safe level of benzene exposure and therefore, it shouldn't be present in cosmetic products at all. According to the CDC, benzene can cause bone marrow malfunction leading to a lack of red blood cells and loss of white blood cells which leads to a weakened immune system.