KISS Lashes Is Launching Its First Influencer Collaboration Just In Time For The Holidays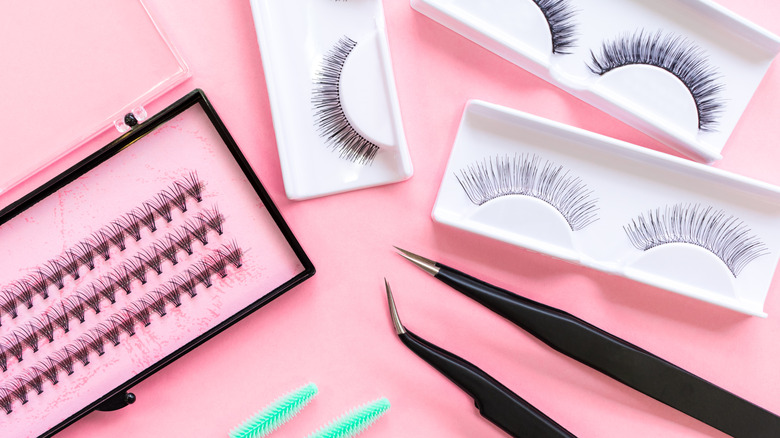 Kunitsa Yana/Shutterstock
Before the dawn of Instagram, many beauty brands had to rely on the help of celebrities to sell their products. Forbes found that younger fans in the makeup and beauty community are ditching the old-school way of advertising. Gone are the days of a magazine cover or commercial catching the eye of the consumer. Now, it's all about influencers.
Influencers have changed the face of the beauty industry. Now, brands seek the help of popular Instagram, TikTok, and YouTube stars to spread the word about their products. Forbes found that 84% of millennials are influenced by posts online when making a beauty purchase.
Social media marketing is the new trend in the industry, even for brands that have once strayed away from the idea (via Glossy). Beauty giant Clinique recently announced that they would partner with social media influencers, and now KISS Lashes is joining the club and taking it to another level with a collaboration with a major beauty influencer just in time for the holiday season.
The company has partnered with a big name in the influencer community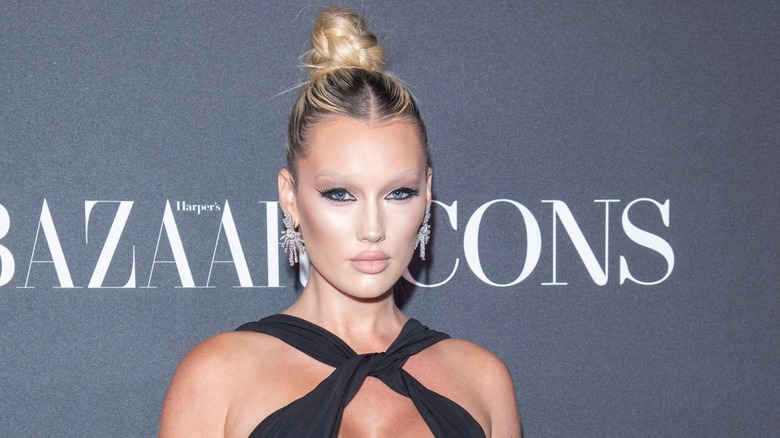 Ron Adar/Shutterstock
KISS Eyelashes is one of the most popular false eyelash brands on the market. According to Allure, makeup artists included its Falscara Eyelash Starter Kit on their list of best false lashes. Now, the brand is bringing new products to its fans with help from a popular beauty influencer.
According to a press release from the company, KISS shared that they would be releasing a collaboration with Meredith Duxbury, an influencer with a combined following of 17 million across TikTok and Twitter.
"We are incredibly proud to be partnering with the phenomenal beauty creator Meredith Duxbury on our first-ever influencer collaboration for KISS lashes," shared Annette Devita-Goldstein, Senior Vice President, Global Marketing. "Together we have created a truly glamorous collection of lashes designed to inspire all beauty enthusiasts to lash up this holiday with stunning lashes and a wink to the '70s disco era."
Duxbury is excited about the collaboration as well, stating, "I have been wearing KISS Lashes for years and am so excited to be partnering with the brand on their first-ever lash collaboration! I genuinely love the styles we designed and am so excited for everyone to finally check them out!"
The collection can be found at ULTA, Walmart, CVS, and Walgreens with a ticket price of $8.99.