How Clinique Is Using Social Media To Engage With A New Generation Of Beauty Consumers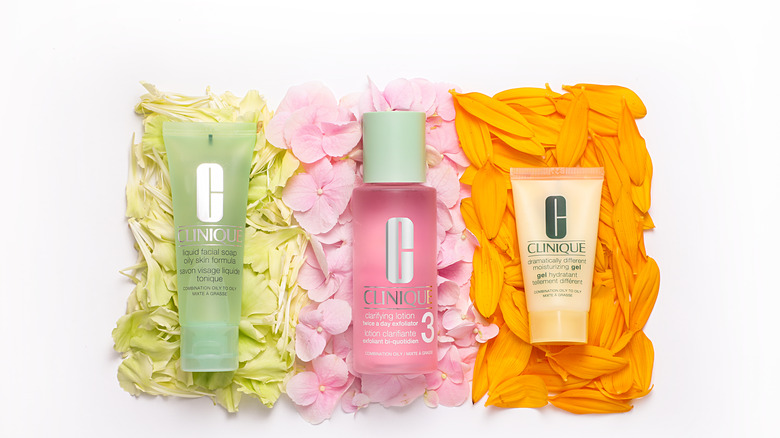 Ashwin/Shutterstock
When browsing the shelves at Sephora or Ulta, the beauty brand Clinique is always visible in the skincare or makeup aisles. The brand has become one of the most recognizable names in the industry since it was first launched in 1968, via The Guardian. The company was at the forefront of a new skincare routine concept. Developed by Vogue editor Carol Philips, Esteé Lauder's daughter-in-law, Evelyn Launder, and dermatologist Norman Orentreich, the company looked to combine beauty products and dermatologist-approved ingredients.
Clinique became a success with its 3-step skincare routine. The brand wanted customers to expand from just washing and moisturizing their skin, so they added in the concept of exfoliating.
The brand has survived the test of time and expanded its line of products to both makeup and skincare. Vogue ranked the company's foundation as one of eight items that continues to impress years after its initial release.
However, Clinique has been behind when it comes to one aspect of branding. Now, they are changing that.
The brand is launching a new social media project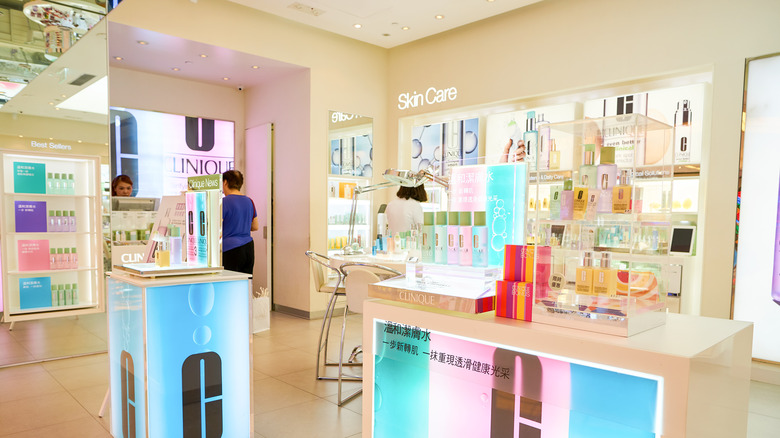 Sorbis/Shutterstock
The beauty industry has expanded from traditional advertising to social media as its main marketing tool. Bringing on influencers to promote makeup and skincare products has made an impact on revenue for many beauty brands, via Forbes. A study found that 42% of 18- to 24-year-olds are inspired by the makeup they see online. 
Clinique rarely used influencers to promote its company. According to Glossy, they would occasionally work with them, but never consistently. But that's changing.
In a new campaign called #CSuite, began in October with Clinique working with TikTok influencers to spread the word about Clinique. Eight influencers will work with the company in North America and several teams across the world in hopes of engaging more with Gen-Zers.
"The C-Suite campaign is, in many ways, an evolution of all of those [experiences]. We're trying to create something native to TikTok but also represent the brand in a way that actually allows us to bring the brand point of view to life," Sameer Agarwal, VP of marketing for the brand said. They're aiming to build on the success of their #ZitHappens campaign on TikTok in 2020 which led to their Black Honey lipstick selling out.
"Through this C-suite program, we have the opportunity to expand the community around our brand by tapping into existing communities and building strong partnerships versus tapping in and out [with one-off campaigns]," said Carolyn Dawkins, head of online analytics for the company.