Why Days Of Our Lives' Will Once Thought He Was EJ DiMera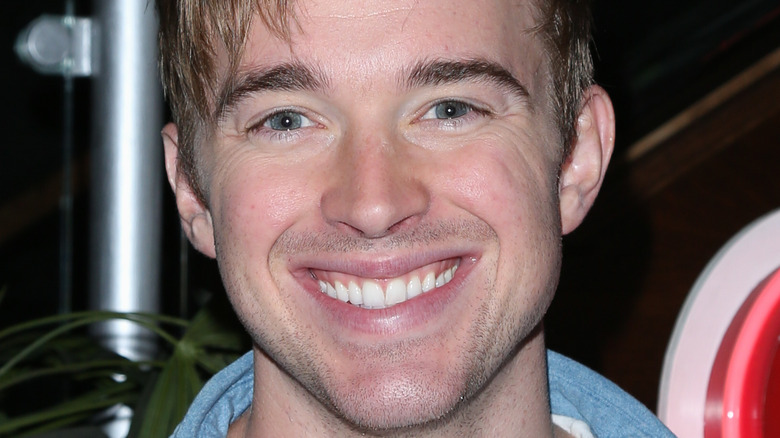 Paul Archuleta/Getty Images
"Days of Our Lives" is one soap opera that knows how to keep the drama rolling. Whether the sudser is creating romantic chaos for its characters, bringing heartbreak and pain through death, or simply allowing a wild storyline like Marlena Evans' demonic possession to unfold, there's something for everyone to enjoy. 
Over the years, Salem has dealt with a lot of loss, including the deaths of beloved characters such as Stefano DiMera (Joseph Mascolo), Lexie Carver (Renee Jones), Isabella Toscano (Stacy Greason), Bo Brady (Peter Reckell), and many more, per Fame 10.
However, not everyone who dies in Salem stays dead. The Peacock soap opera has often resurrected its late characters, much to fans' delight. In fact, Stefano's right-hand man, Dr. Wilhelm Rolf, has brought many departed Salemites back to life, like EJ DiMera, Jack Deveraux, Ava Vitali, and others (via Nine). However, one of the most shocking resurrections of Dr. Rolf's career has to be that of Will Horton (Chandler Massey), whose return to life was a pleasant surprise for "Days" viewers.
Will was murdered by The Necktie Killer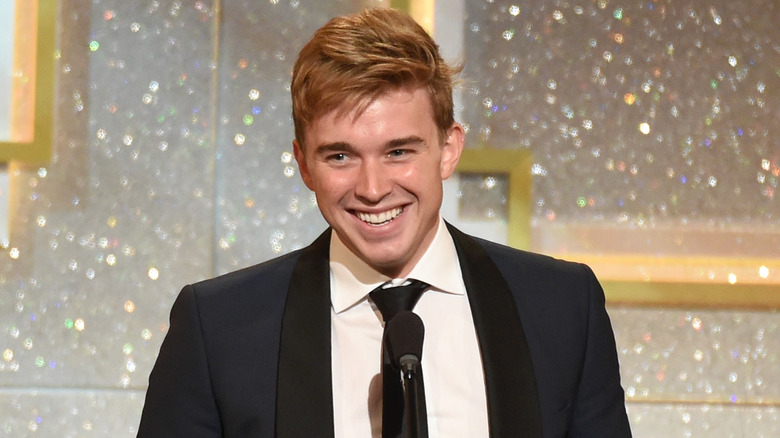 Michael Buckner/Getty Images
In 2015, a serial killer dubbed The Necktie Killer was terrifying Salem. "Days of Our Lives" viewers watched as characters like Serena Mason and Paige Larsen fell victim to the murderer, who was later discovered to be Ben Weston (Robert Scott Wilson). Eventually, Ben's killing spree brought him to Will Horton (then Guy Wilson), who had discovered what he'd done, and Ben then strangled Will to death.
Salem was rocked by Will's death, and so were fans, according to Vulture. Will was not only a legacy character as the son of Sami Brady (Alison Sweeney) and Lucas Horton (Bryan Dattilo) but also the grandson of Roman Brady (Josh Taylor), Marlena Evans (Deidre Hall), Kate Roberts (Lauren Koslow), and Bill Horton. He was also one half of the sudser's history-making gay supercouple, Will and Sonny.
Sami and Lucas were devastated by their son's death, and Will's funeral was attended by many, including his beloved husband, Sonny Kiriakis (then Freddie Smith). However, after months of mourning, Will's loved ones discovered that he was alive and living away from Salem, per Soaps in Depth. Sami, Sonny, and others went to find Will but found him having lost his memory and believing himself to be his former stepfather, EJ DiMera.
Susan Banks convinced Will that he was EJ DiMera
Though Ben Weston killed Will Horton, Dr. Rolf was able to revive the murdered man. Once Will's family members learned he was alive, they rushed to bring him home, per Soaps in Depth. Eventually, they located Will (now Chandler Massey) living in Tennessee with Susan Banks (Eileen Davidson). "Days of Our Lives" viewers then learned that Susan was so devastated by the death of her son, EJ DiMera, that she convinced an amnesiac Will that he was EJ. Will then got a job and began living as EJ DiMera while believing that Susan was his mother. Finally, Susan told Will the truth, and she later reunited with EJ when he was also brought back to life by Dr. Rolf (via Nine).
After Will learned his true identity, he returned to Salem and struggled to reunite with his friends and family. He and Sonny Kiriakis found it difficult to reconnect as Will had no memory of their love, and Sonny had moved on with someone else after his husband's "death." However, Will was eventually given a dose of Dr. Rolf's serum, which helped him regain his memories, and he and Sonny ultimately got back together. The pair then moved away from Salem to have a fresh start.
Now that Will is alive and well, fans enjoy seeing him and Sonny together whenever they're in town.