The Days Of Our Lives Possession Storyline Explained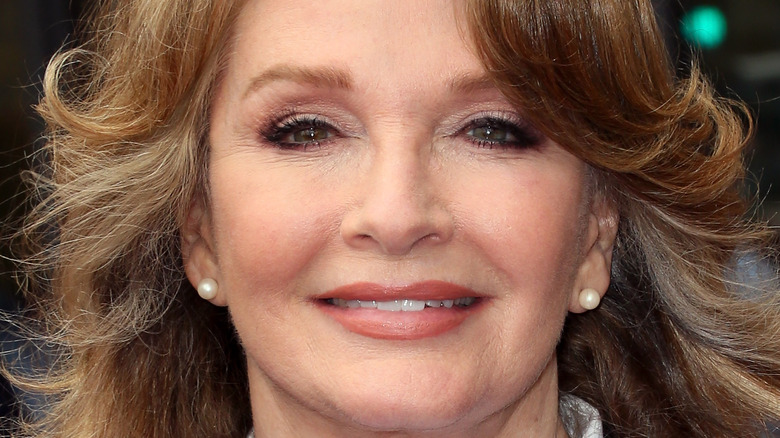 David Livingston/Getty Images
"Days of Our Lives" viewers who have been watching the NBC soap opera for years know that there have been many memorable, and wacky storylines (via Variety). The sudser has been on the air for more than 55 years, and in that time fans have seen so much drama unfold in the fictional mid-western town of Salem. From Carly Manning being buried alive by Vivian Alamain, to Sami Brady nearly dying by lethal injection, Rex and Cassie's wild alien storyline, and even the controversial reveal of Melaswen Island, there have been so many unforgettable "DOOL" moments throughout the years.
While the soap has been known for groundbreaking storylines such as airing the first-ever same-sex male wedding in the history of daytime television, other storylines have caused much controversy over the years (via Fame 10), such as the arc when the show's beloved character Marlena Evans (Deidre Hall) became possessed by the devil and sent Salem into a frenzy.
Marlena's possession was due to hypnosis gone wrong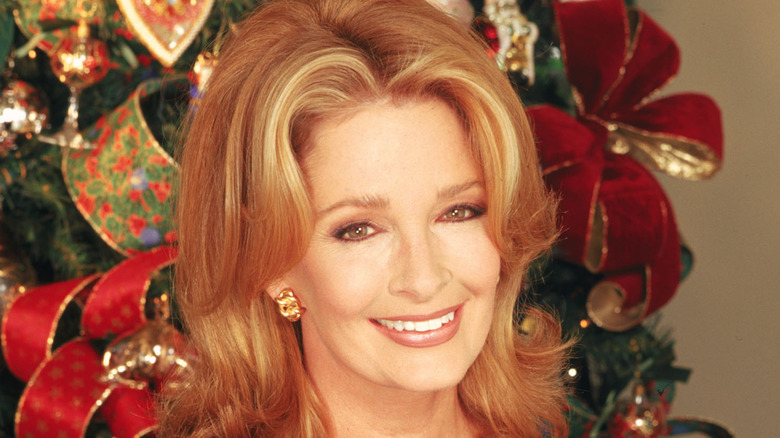 Jeff Katz/Getty Images
According to Entertainment Weekly, "Days of Our Lives" viewers first watched Marlena Evans become possessed back in 1994. It all started when Stefano DiMera (Joseph Mascolo) opted to hypnotize Marlena in hopes of getting her to fall in love with her. However, the hypnotism left Marlena's psyche open to a demonic presence, which took over her body. Marlena began to act strange, and feel off-balance, and fans even watched her levitate off of her bed in her sleep in one of the show's most iconic moments.
During the possession storylines, Marlena was truly creepy. Her eyes would turn a bright yellow and her voice would change (via Soaps). Marlena started to spin out of control, and after she came home to find that her furniture had moved on its own she was convinced that someone was in her apartment with her, per Soaps in Depth.
Marlena's behavior grew more disturbing after she dropped a chandelier at the wedding of Bo Brady and Billie Reed and even chained Kristen DiMera to the altar at the church and painted pentagrams all over her body. Marlena even nearly killed Stefano during this time. Finally, those close to Marlena started to figure out what was happening and they rushed to help her.
John saved Marlena with an exorcism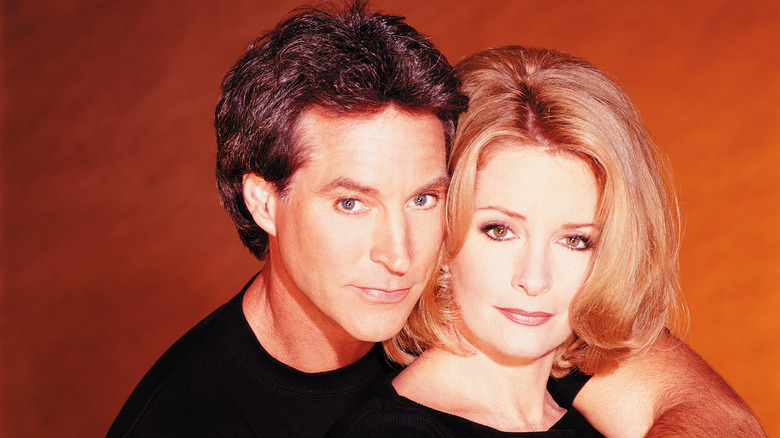 Getty Images/Getty Images
Once Marlena Evans' former husband John Black (Drake Hogestyn) figured out what was going on with her, a plan was put into place. After their split, John had become a priest and he made the decision that an exorcism may be the only thing that would be able to save Marlena's life (via Soaps). John performed the exorcism on Marlena, but instead of getting her back, it appeared to take her life. Later, John visited Marlena's body at the morgue and was stunned when she rose up and attacked him, per Soaps in Depth.
John eventually asked the devil inside Marlena what it wanted, and it replied that it wanted John's soul. John was unsure about what to do so he called out to God. Finally, John was able to use his faith to rid Marlena's body of the devil and bring her back. The pair eventually got back together, but years later, the demonic force returned to torment Marlena and many others in Salem again, per Entertainment Weekly. To this day, "Days of Our Lives" fans still talk about the original possession storyline and all the drama that went along with it.