How The November 8 Full Moon Lunar Eclipse Will Affect You If You're A Cancer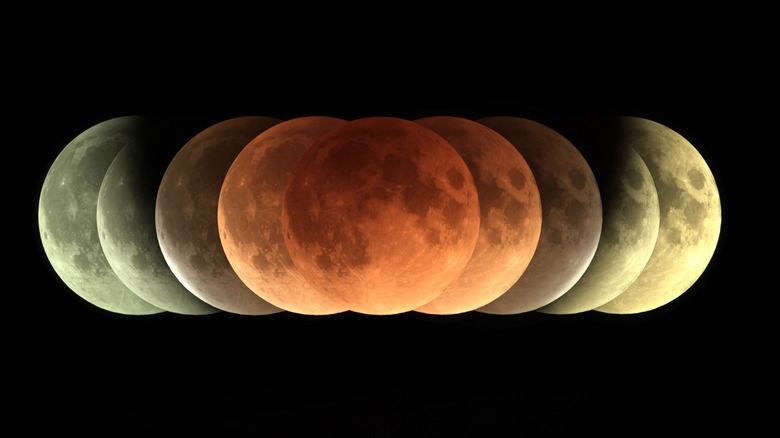 Tragoolchitr Jittasaiyapan/Shutterstock
Members of the zodiac should prepare themselves for a full moon in Taurus, accompanied by a total lunar eclipse on Nov. 8. This lunation is sure to shake things up and bring about change, whether you feel ready for it or not, per Woman & Home. While astronomy enthusiasts may love an eclipse, spiritually, the lunar event can send shockwaves through a person's life. 
According to Explore Deeply, eclipses are known to bring great change and transformation and set in motion events that are part of your personal cosmic journey. However, instead of being afraid of what changes may come, embracing the transformational period and looking upon it with positive energy may benefit you during the often turbulent time.
A lunar eclipse is said to be less intense than a solar eclipse (via Tarot.com). It's a great time to let go of the past and ditch bad habits, negative feelings, fears, or even relationships that have been holding you back from becoming the person you've always dreamed of being. Getting closure and moving on should be the theme of any lunar eclipse, so be ready to embrace some big changes.
If your zodiac sign is Cancer, it may be time to explore some new relationships.
Cancer may need a change in their social circle during the full moon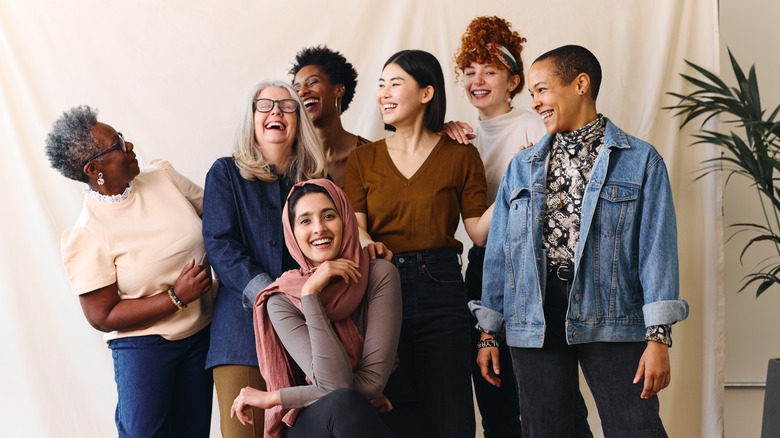 Southworks/Shutterstock
If you were born under the sign of Cancer (June 21 to July 22), the full moon and total lunar eclipse on Nov. 8 may bring some big changes to your social circle (via Bustle). The lunation might have you feeling like you've outgrown your crew or simply inspire you to broaden your horizons and make some new friendships. Perhaps you'll find a community that you feel unexpectedly at home in, and those within the group will become your tribe. 
Woman & Home notes that, if you've been feeling drained or unappreciated in some friendships, cutting ties may also be in your best interest. In addition, being alone may also be beneficial for the water sign during the full moon. According to My Imperfect Life, stepping away from the at-times chaotic social scene isn't a bad thing. In fact, it may help you recenter and focus on what's to come.
"Like the Crab, which rules your zodiac, every now and then, you must take a well-deserved break from your shell," astrologer Patrick Price tells the outlet. "This is not you isolating yourself, but in actual fact taking the time to be introspective. These are just some of the questions you must take the time yourself to figure out to make sure that the path you take after the full moon will benefit you greatly."
Cancer should focus on what feels right during the full moon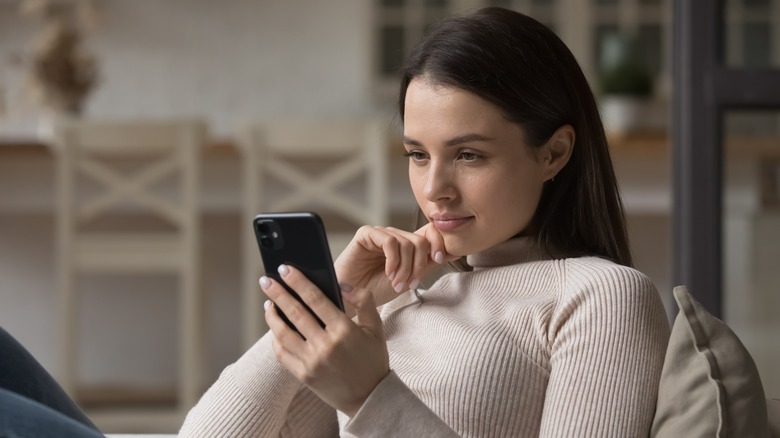 fizkes/Shutterstock
In addition to tweaking their social life during the full moon and eclipse on Nov. 8, Cancers may also change up their online image. According to Shondaland, the water sign may feel the urge to edit their friend list, add and delete photos from their profiles, or simply make some changes to their profile information. Of course, Cancer may also find themselves shying away from social media during the lunation, which would also be a change. 
The outlet also suggests that Cancer consider having a new experience during the lunation, such as signing up for a class, switching up their workout routine, or trying a new recipe.
Some Cancers may also feel drawn to focus on work during the full moon, while others might find themselves wanting to focus on their home and family relationships. Do what feels right for you, and you'll be happy with the results. 
"Career is a focus for you right now, though home and family are always in your heart. Some of you may be moving or contemplating changes to your home with this moon," astrologer Kayse Budd tells Mind Body Green. "There may be an opportunity to share some quality time with your family during this moon — take it!"
It looks like the full moon will be a time of big change and productivity for you if you're a Cancer, and listening to your intuition will be key.