Why Soap Opera Fans Will Love GAC's New Movie A Royal Christmas On Ice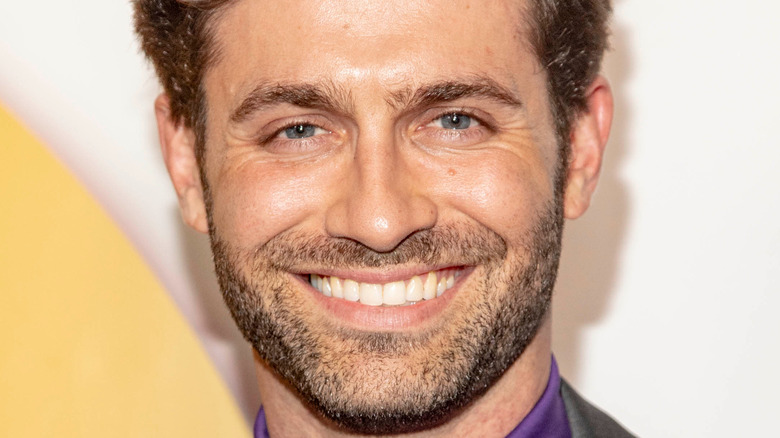 Eugene Powers/Shutterstock
With almost 200 credits under his belt, writer, producer, and director Fred Olen Ray has built an amazing career directing horror, action, and sci-fi movies over the years. "Tomb of the Werewolf," "Commando Squad," "Venomous," "The Alien Dead," and "Bio Hazard" are just some of the classic titles he's brought to life. In 2007, Ray directed "An Accidental Christmas" for Lifetime, and he started churning out more holiday films a few years later. Going from one extreme genre to another, Ray told Final Draft, "I prided myself on being able to quickly adapt to whatever genre I was being offered at the time. I just tried to do my best at whatever I was handed." 
Ray's most recent film is "A Royal Christmas on Ice," airing on GAC and starring Jonathan Stoddard and Anna Marie Dobbins. Stoddard plays Prince John, the youngest of several brothers in line for the throne of a small European country, who is bored with his life and dreams of owning a minor-league hockey team. Against his mother's wishes, the queen (Alison England), he travels to America to fulfill his goal, only to fall in love with Abigail (Dobbins) — a former Olympic skater who may lose the skating rink where she teaches to a new developer.
Romantic hijinks ensue, which is just one reason soap opera fans will want to watch this new holiday film.
Soap vets dominate the holiday movies this year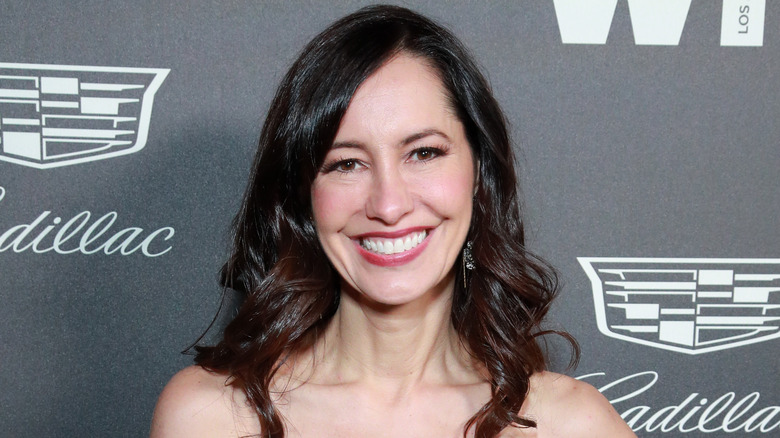 Rich Fury/Getty Images
Actors who have appeared in all four of the remaining soap operas on air are turning up in several holiday films this year, including Jack Wagner, Katrina Bowden, Hunter King, and Alison Sweeney, to name a few (via Soaps). While Hallmark has some of the best Christmas movies to watch this winter season, GAC is also releasing numerous holiday movies, and "A Royal Christmas on Ice" is one of them. 
In the movie, Abigail (Anna Marie Dobbins) struggles to regain her confidence after an accident at the Olympics ends her career just as it was beginning. Her stalwart friend, Janet (Charlene Amoia), helps encourage Abigail to get back on the ice and points her toward the handsome Prince John (Jonathan Stoddard), who has eyes for her (via GAC). While Dobbins brings a serious, concerned tone to her performance as Abigail in "A Royal Christmas on Ice," Amoia adds a lighthearted touch as a friend that only wants what's best for Abby.
Die-hard soap fans will remember Amoia as the plucky Anna Schick on "The Young and the Restless" in 2007. No stranger to daytime TV, Amoia also played Nurse Katie on "Days of Our Lives" in 2010 and, more recently, Rose Caldwell on "General Hospital" in 2017.
Jonathan Stoddard learned a great deal from being on a soap
In the GAC holiday film, "A Royal Christmas on Ice," Jonathan Stoddard plays Prince John, who comes to America from an obscure European country to buy a hockey team. As he tries to find the best rink for his minor league team, he inadvertently crosses paths with a young woman named Abigail (Anna Marie Dobbins), a former aspiring Olympic skater. John must help Abigail regain her confidence and save her local ice rink from development. Acting since 2008, Stoddard also has a history of starring on soaps. 
He first dove into the soap opera world playing young John Abbott on "The Young and the Restless" in flashback sequences starting in 2017 and continuing into 2020 (via Soap Hub). Stoddard spoke to Digital Journal, explaining how nervous he was when he was first on "Y&R" and was shocked that such a small part turned into a multi-year job. "Little did I know, stepping into the role of young John Abbott was setting the stage for some of the best training in acting, memorization, and teamwork I could have asked for," he said, adding, "'The Young and The Restless' was a pivotal turning point in my early career, and it was an honor to work alongside veterans of the silver screen."
With holiday films containing soap actors airing almost every week, it's a soap fan's Christmas wish come true.