The UK's Plans For Pricey Royal Yacht In Honor Of Prince Phillip Meet An Abrupt End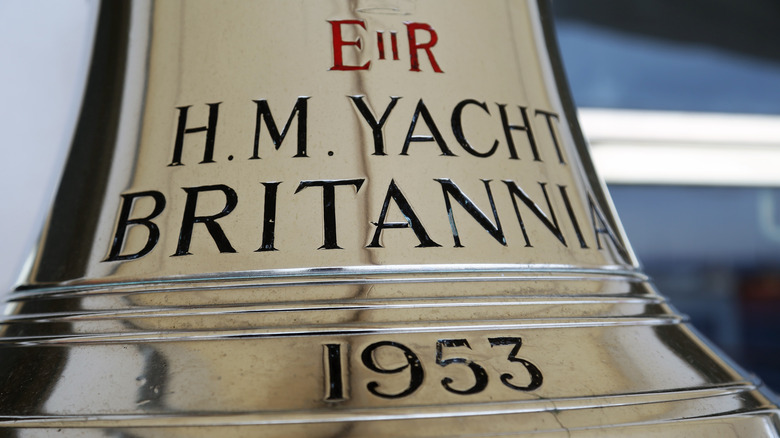 Mick Atkins/Shutterstock
The Royal Yacht Britannia, aka HMY Britannia, logged over a million nautical miles during its time as the royal yacht; it was launched from Scotland's John Brown & Company shipyard in April 1953 — Queen Elizabeth II christened the ship with a bottle of wine — and retired in 1997 (via Town & Country). Queen Elizabeth referred to the ship as a place where she could "truly relax," per Daily Mail. When the yacht was decommissioned, the famously stoic queen was seen wiping her eyes, which the outlet noted was the first time she was seen crying publicly. 
The three-masted ship was built to double as a wartime hospital, and its steering wheel was taken from King Edward VII's racing yacht with the same name, according to Town & Country. The yacht was used for state visits around the world — it was used by Prince Philip for his three-month Australia visit, which was the only Christmas Queen Elizabeth and Prince Philip spent apart, and it had a 56-seat state dining room. It was also used by four royal couples for their honeymoons, including Prince Charles and Princess Diana who took it to the Mediterranean for their honeymoon.
24 years after the HMY Britannia was decommissioned, then Prime Minister Boris Johnson announced plans for a new flagship for the U.K., via The Guardian. But new Prime Minister Rishi Sunak just shut down that project, Royal Central reported.
The money for the royal yacht is to be used for a different ship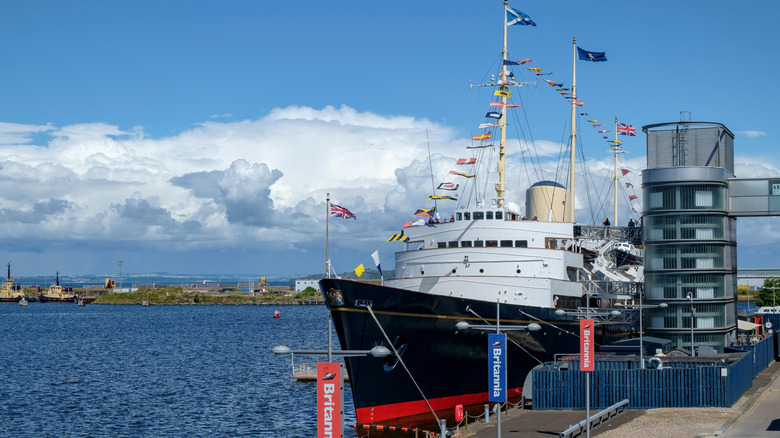 John Selway/Shutterstock
The new royal ship was reportedly going to be named for Prince Philip, who died shortly before the ship was announced, per The Telegraph. The cost estimates for the ship were upwards of 250 million pounds, via The Guardian. The money that was to be used for the royal yacht is going to be used instead on a multi-role ocean surveillance ship (MRoss).
When Prime Minister Rishi Sunak was a member of Parliament, he wrote a paper for Policy Exchange in 2017 about the potential vulnerability of undersea telecommunications cables to attack, including specific mention of Russia as a possible culprit. An MRoss would be designed to help prevent such attacks, and the country's first MRoss is set to be deployed by 2023 with another one to be built in the U.K., as Navy Lookout noted.
A spokesperson for Sunak said the prime minister felt using the money on an MRoss and not on a royal yacht was the right decision "at a time when difficult spending decisions need to be made," per The Guardian. The royal ship was going to be used for official government events around the world, and the Royal Family could have used it for state visits, the Daily Mail explained. However, it turns out that Queen Elizabeth II didn't want the ship to be named after her husband, and for the royals, the proposed ship was "'too grand.'"